Filichia Features: And The World Goes to Two Discs
Filichia Features: And The World Goes to Two Discs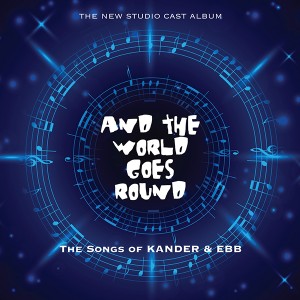 Once a musical is cast and its performers know what they have to do, you'll find they'll split up into two camps.

Some will listen intently to the original cast album.

Some will completely avoid it, lest they be swayed by the interpretations given by the original artists.

But wait! While those who opt to listen may well be studying what the original performers did so they can replicate it word-for-word, phrase-for-phrase, note-for-note and breath-for-breath, others could be seeing what the original performers did so they could do something specifically different.

Whatever the case, when a revival cast album or a studio cast album comes along later, performers get another chance to compare, contrast, avoid or borrow.

So here's a new recording called And The World Goes Round, courtesy of Kritzerland – which opted for the show's original title (minus the apostrophe in front of ROUND) instead of the name that the surviving creators now prefer: The World Goes 'Round, which is how we at MTI license it.

While the original cast single-disc album weighed in at a little more than 73 minutes, this two-disc set comes in at just under one hour and fifty-seven minutes. So, performers, here's twice as much material to compare, contrast, avoid or borrow.

That's a definite consideration with this revue. Some have noted that because so many of its songs have been associated with Liza Minnelli (ten), Chita Rivera (two) and Barbra Streisand (two), your performers will automatically come across as their understudies. Well, maybe – but not if you look at these songs in a different light.

That's where Streisand comes in. As a 19-year-old, she jump-started her career by singing "Happy Days Are Here Again," a three-decades-old barnburner, but doing it in a startlingly different way. While it had always been straightforward, up-tempo and celebratory, Streisand's slow and deliberate rendition revealed a survivor who'd worked long and hard to defeat adversity and secure her happiness. She conveyed that after a struggle that was touch-and-go for far too long, she had at last emerged exhausted, yes, but victorious. And wasn't she also implying that such a setback would never dare to happen to her again?

Such an interpretation should be an inspiration to all who tackle any song that's been around for a while. Find something new, friends.

Oh, it is true that there will be people in your audience who will want your performers to sound exactly like Liza Minnelli, Chita Rivera and Barbra Streisand. But if I may cast my three electoral votes, performers will reach, to quote a 1997 Streisand album, higher ground if they make each song their own. Which would you prefer owning: Seurat's original Un Dimanche après-midi à l'Île de la Grande Jatte or a print of it? As Sondheim wrote in Saturday Night, I rest my case.

To quote a Kander and Ebb song that didn't make this 1991 revue, "So what else is new?" The answer is, in fact, that this recording offers seven songs and nine instrumental selections that couldn't fit on the single disc 23 years ago.

Most obscure of all is "Pain," which, unlike the six others, has never appeared on any cast album. It tells of the agonizing downside of exercise, and will inspire directors and choreographers to come up with moves that will replicate the arduous, tedious, excruciating and injury-resulting body tortures that people routinely inflict on themselves in the gym. The entire company – Brent Barrett, Kyra Da Costa, Jason Graae, Joshua Eli Krantz, Christiane Noll and Kristin Towers-Rowles – sound as if they were crippling themselves on the gym's most unforgiving ERG machine during the entire length of the song.

On a more felicitous note, there's "The Happy Time," the title song of the 1968 musical of the same name. It's a swirling waltz of a list song that includes many pleasant memories: "Remember the day you found the dollar bill or roller skating down the hill?" Krantz elegantly sings. Of course Fred Ebb was never one to be accused of over-sentimentalizing, which is why he added as another example of happiness "the lie you told they all believed."

As if Kander and Ebb weren't busy enough with The Happy Time at the start of 1968, they finished the year with Zorba, their Tony-nominated musical version of Zorba the Greek. From it, we hear "Only Love," a plaintive song of longing on which Da Costa and Graae join forces. (A side note: more than one person has observed that while composer Manos Hadjidakis was actually Greek, his music for Illya, Darling somehow manages to come across as less authentically Greek than Kander's music for Zorba.)

Whatever happened to "Class" on the original And The World Goes 'Round – or in the Oscar-winning film version of Chicago, for that matter? Here it is, with Da Costa and Noll reminding us that those who sing this ditty need not portray either a jailer or a murderess to make the point that things aren't as lovely as they used to be. And what better proof of a loosening and lessening of standards than having two crude characters deliver the message?

Noll brings up another point. Do you have someone in your cast who, because of a talent for dramatic singing, has never had a fair chance to show comic chops? Broadway first came to know Noll as Emma Carew, the romantic interest in the original 1996 Broadway production of Jekyll & Hyde; a dozen years later, she played the admirable Mother in Ragtime. Good as Noll was in both – and a Tony nomination came her way for the latter role – neither Emma nor Mother offered her any chance to show a humorous side. Who knew if Noll even had one?

Now we know for sure. Noll cavorts to the nines in "Ring Them Bells," the song which Ebb swore was based on a true incident: a woman desperate to meet a man finds one on a Yugoslavia vacation – only to learn he literally lives next door to her in a Manhattan apartment building. Noll gets us to laugh at every one of Ebb's many punchlines.

Yes, think outside the proverbial box. "Me and My Baby," which the entire company does on this set, is a snazzy paean to motherhood, so why not cast someone noticeably pregnant who's still game to sing a lot and dance at least a little? Just getting through the Eddie Cantor-ish number will allow her to get her many cheers. (And won't those cheers make for some nice pre-natal influence for the baby-to-be?)

That brings up another possibility in staging The World Goes 'Round. You may have found at your theater that some of your best performers don't have the time to devote to learning a full score's worth of songs. So if you can only get your biggest star to commit to a single song, grab him or her and make that one number a stellar showcase. Split up the songs among as many people as you like. The World Goes 'Round offers, to quote a line from A FUNNY THING HAPPENED ON THE WAY TO THE FORUM, "an infinite number of mathematical possibilities."

"The Rink" is the title song from the 1984 musical about the generation gap not between father and son, as is the norm, but mother and daughter. Kander easily captured the sound of a roller-skating emporium of yore, and Graae and Barrett seem to be having a rollicking good time, partly because they weren't on roller skates when they were singing. (Your cast won't get off as easily.)

Finally, if I may get personal, the seventh additional song on this album is my all-time favorite show song. And considering that my apartment houses recordings of either complete scores or selections from 2,706 musicals (yes, I DO keep track), this is not a statement that I make lightly.

But the honor goes to "Yes" from K&E's 1971 musical 70, Girls, 70.

It stresses that we should seize the day, minute, second, month, year, decade and every moment we experience in life. "Don't say 'Why?'" Ebb instructs; "Say 'Why not?'"

He's right; life's too short not to say "Yes" when opportunities of any delicious kind come our way. That means, of course, saying a resounding "Yes!" to getting the new cast album of AND THE WORLD GOES ROUND and performing The World Goes 'Round to boot.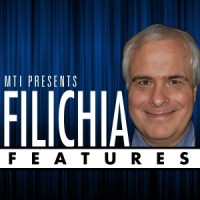 You may e-mail Peter at pfilichia@aol.com. Check out his weekly column each Tuesday at www.masterworksbroadway.com and each Friday at www.kritzerland.com. His new book, Strippers, Showgirls, and Sharks – a Very Opinionated History of the Broadway Musicals That Did Not Win the Tony Award is now available at www.amazon.com.