Filichia Features: Anne of Green Gables: The Other Annie
Filichia Features: Anne of Green Gables: The Other Annie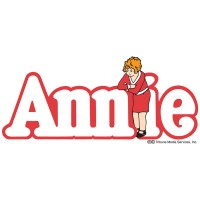 When Annie was enjoying its original 1977-1983 run, lyricist-director Martin Charnin had to replace many a girl who'd suddenly grown too tall. To soften the news, he'd take each to Rumplemeyer's, a posh New York ice cream palace, before telling her that she was getting canned.

What a shame that bookwriter-lyricist Gretchen Cryer and composer Nancy Ford hadn't yet written their musical version of Anne Of Green Gables. If they had, Charnin could have blithely said, "But I do have some very good news for you. Now you're tall enough and old enough for another great role."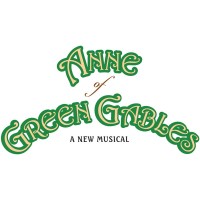 For 16 years before Harold Gray drew a little red-headed orphan named Annie in 1924, Lucy Maud Montgomery gave the world a slightly older red-headed orphan named Anne Shirley. Precisely one hundred years later in 2008, Cryer and Ford provided their adaptation of Anne of Green Gables for Theatreworks USA.

There are some similarities with the more famous Annie. Daddy Warbucks originally sent his secretary Grace Farrell to fetch a boy from the orphanage; Montgomery had the Cuthberts – brother Matthew and sister Marilla – seek a boy orphan to help them with their laborious farm work. But a mix-up instead sends a girl to the Cuthberts.

In Annie, Grace, taken with Annie's pluck, intelligence and spirit, opts not to bring Daddy a boy. And while both Daddy Warbucks and Marilla Cuthbert are initially reluctant to take on a girl (Matthew isn't), they eventually fall in love with their respective lasses. Each admires the girl who isn't afraid to express herself or be herself.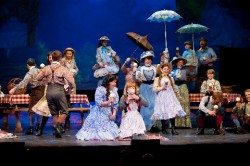 Actually, any girl who's already played Annie will find that role valuable experience for portraying Anne Shirley. Annie is the centerpiece in five of her show's songs; Anne is prominently featured in twice as many. Her "Tomorrow" is "Around the Bend," when "you can dream the way you'd like your life to be."

And while Annie takes place in Depression era New York, Cryer and Ford take us to a poor agrarian society a quarter-century earlier on Prince Edward Island in Canada. We're far from Oliver Warbucks' Fifth Avenue mansion, but are instead in Avonlea. ("Green Gables" is simply the name that Anne gives the house – one that the Cuthberts never felt the need to name.)

Although Annie never seems bothered by her red hair, Anne is deeply ashamed of hers. Not that she's heard that old bromide that a redheaded stepchild is often treated badly; she just hates the way it looks – especially when handsome Gilbert Blythe teases her about it. Anne will slam her personal blackboard (the precursor to the iPad) on Gilbert's head.

There is that generalization that a redhead does have a fiery temper, and Anne does little to dispel the myth. But men – and boys – do have a thing for eccentric and individualistic women – and girls. So Gilbert won't give up easily, especially because he knows (accurately)  that Anne is attracted to him. We never saw Little Orphan Annie endure boyfriend issues, but Anne of Green Gables certainly does with her on-again, off-again quasi-romance.

One could say that Annie has a more important issue on her mind: to find her parents. But Anne knows that she never can; they died long ago. Since then, she's been shuttled to no fewer than three foster homes, where she's been a combination baby-sitter and nurse to the sons and daughters of her caretakers. Eventually, however, Anne was given up and had to go to live at an orphanage.

So Anne of Green Gables needs a good deal of love. At one point, she hugs Marilla – who doesn't respond. Ah, but we're only on page 13 of a 67-page script. While Little Orphan Annie starts singing virtually the moment after she walks into the mansion – "I Think I'm Gonna Like It Here" – Anne doesn't sing until she's certain that "I Can Stay" at Green Gables.

While Little Orphan Annie has made many pals in her orphanage -- Duffy, July, Kate, Molly, Pepper and Tessie – Anne of Green Gables apparently didn't make any friends (perhaps because she wasn't there long enough). Now she's intent on finding one.

Marilla makes a nice gesture in encouraging Anne to meet Diana Barry, a girl her age. Anne is reluctant because she doesn't like the one dress she has. "If Diana doesn't like you in a plain clean dress," says Marilla, "then you wouldn't want her for a friend anyway." Good values, Marilla! And the girls do get along.

Then comes a serious issue that never raises its ugly head in Annie: Diana's mother and the Cuthberts' neighbors are quite distrustful of an orphan; with her unhappy background, they reason, the kid could be capable of theft or even murder. This wears hard on Marilla, who's living in a time when "What will the neighbors think?" was asked many times a day. Annie – which is a modern fairy tale, really – never gets into anything that heavy.

The Cuthberts' worst neighbor is Mrs. Lynde, who shows her Canadian candor in her first words to Anne: "Well, they didn't pick you for your looks, that's sure and certain" before telling Marilla that "she's terribly skinny and homely." Although this is an era when children were to be seen and not heard, Anne will be heard. "I hate you," she says frankly. "You are a rude, impolite, unfeeling woman."  You never heard Little Orphan Annie say anything similar – although, to be fair, Charnin and bookwriter Thomas Meehan never put her in a position where she might.

Anne, however, wants the punishment to fit the crime. But the show takes place in an era where adults are always "right," no matter what. While Marilla sees Anne's point, she feels duty-bound to banish Anne to her room until she apologizes. Anne resists until Matthew tells her he wants her to say she's sorry because "It hasn't been the same downstairs without you."

What a terrific line! Fathers almost always claim to want sons, and yet they always seem to wind up having a preference for "daddy's little girl."

So Anne apologizes – and is surprised to find Mrs. Lynde apologizing, too. Here the show teaches two important lessons: 1) two wrongs don't make a right even when you're in the right; 2) if you apologize, you often get an apology in return; don't worry about which of you should go first; just give yours and get it over with so everyone can move on.

The biggest issue, however, occurs after Anne learns that Gilbert is the son of the man who once courted Marilla. Why the relationship ended is something that even Matthew doesn't know, but Anne turns out to be no Nancy Drew. She simply jumps to the conclusion that Gilbert's father jilted Marilla, and that "knowledge" makes her want no part of the lad. While her loyalty to Marilla is admirable, she shouldn't rush to judgment. Besides, the sin of the father – if there is one – shouldn't be handed down to a son.

A nice complication arises which tests her friendship with Diana. En route to school, the girls encounter a severe rainstorm and take refuge under a tree. (Don't try this at home. Lightning tends to strike tall objects, which includes trees.) Gilbert comes along with a large umbrella that would shield them all, but Anne refuses to go with him. Diana accepts.

Anne is about to learn another lesson: if you refuse to associate with people who want to associate with you, you're the one who'll lose out and be alone. And in this case, you can get very wet, too.

While this is ostensibly a show for young adults and children, keep in mind that there is a scene where Diana gets dead drunk. Oh, she never planned to take a single drink, let alone become intoxicated; it happened accidentally. Blame Marilla: she told Anne that there was raspberry soda in a certain cupboard, but mistakenly sent her to the cabinet where she kept the red currant wine.

Diana's mother is furious, for her worst fears that a lowly orphan has corrupted her daughter has come to pass. And yet, six months later, when Diana's younger sister is seriously ill, it's Anne who knows what to do to make her well, from her experience as a baby-sitter and surrogate parent. That makes Mrs. Lynde sing that she knew Anne was terrific all along en route to a very happy ending.

So start auditioning your experienced Annies to play Anne Shirley. And after you make your choice, take the lass to Rumplemeyer's -- or whatever passes for Rumplemeyer's in your neighborhood – to celebrate her getting the role.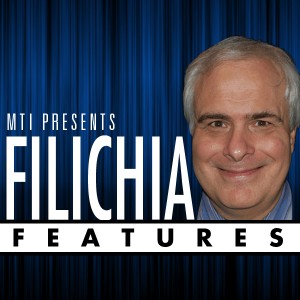 You may e-mail Peter at pfilichia@aol.com. Check out his weekly column each Tuesday at www.masterworksbroadway.com and each Friday at www.kritzerland.com. His upcoming book, Strippers, Showgirls, and Sharks – a Very Opinionated History of the Broadway Musicals That Did Not Win the Tony Award is now available for pre-order at www.amazon.com.