Filichia Features: If you're doing Fiddler …
Filichia Features: If you're doing Fiddler …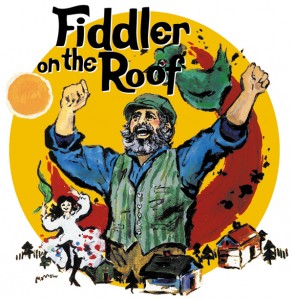 Fifty years ago this week, Fiddler On The Roof opened at the Imperial Theatre and wound up becoming the longest-running production in Broadway history.

Granted, now that we're in an era of much longer runs thanks to New York tourism and fewer Broadway productions, Fiddler now merely occupies 16th place on the long-run list; The Phantom of the Opera has amassed more than three times as many performances. It's made a liar of Fiddler producer Harold Prince's claim in his 1974 memoir: "I don't think a show will run longer than Fiddler's 3,242 performances on Broadway."

Of course, Prince can't really mind that much. Although Fiddler made him wildly wealthy, THE Phantom of the Opera has made him much, much richer, for he was its director.

Nevertheless, Fiddler On The Roof continues to be widely produced. No fewer than 136 productions are already planned for the next two years, ranging from the professional (Stages, St. Louis) to dinner theaters (New Candlelight in Wilmington, Delaware) to community (San Pedro Playhouse, San Antonio) to college (Utah Valley University) to high schools (Kamehameha High in Keaau, Hawaii) to camps (Long Lake Camp for the Arts in NY) and other programs (Jewish Community Center, Overland Park, Kansas).

You're not surprised by the last one. But you don't have to be Jewish to appreciate the show, as is proved by upcoming productions at The First Christian Church of Neoga, Illinois; The Congregational Assembly in Frankfort, Michigan; St. Mary Catholic Secondary School in Pickering, Ontario and The Holy Trinity Anglican Church in Edmonton.

And there are an even 100 productions planned of Fiddler On The Roof, JR. No question that the Joseph Stein-Jerry Bock-Sheldon Harnick Tony-winning smash still has quite a bit of life in it as it enters its second half-century.

That said, if you are planning a production, may I make a few suggestions based on nearly 50 years of seeing Fiddler On The Roof.

1. Have your men grow beards. In all of theater, there may be nothing more artificial-looking than beards that are glued on men's chins or strung on their ears. In those cases, how often does the beard match the men's hair? Instead, tell your men they're going to be saving on shaving supplies for the next couple of months.

Frankly, it's good advertising for the show, too, for passers-by will say to your men, "Oh, you're growing a beard!" to which they can answer "Yeah, I'm doing Fiddler on such-and-such a date at such-and-such a theater." Don't be shy about giving the phone number for tickets, either; Yente wouldn't be.

And what of the venerable Rabbi whose should have a white beard? If you're doing a community theater production, there's a good chance that the aging actor you cast as the Rabbi could grow one. But if you're dealing with high school students, you'll have to either dye the beard he's grown (which isn't recommended) or powder it plenty – which is still better than a false beard.

2. On the doorway of Tevye's house there must be a mezuzah – defined as "a parchment inscribed with religious texts and attached in a case to the doorpost of a Jewish house as a sign of faith." I've seen productions where there's been no mezuzah, but I've seen an even worse breach of faith – when a set designer includes a mezuzah but no one kisses his finger and touches the object when he enters the house. Fiddler is a show about tradition, and reverently acknowledging a mezuzah is an important ritual that cannot be overlooked.

3. Original director-choreographer Jerome Robbins, when staging "Matchmaker, Matchmaker," had Tevye's daughters Tzeitel, Hodel and Chava sweeping with mops, and then shoving them towards each other, so that the gliding across the floor made for a nice effect.

What I've seen some directors do is put a hat on each mop handle to represent each of the men who's mentioned in the lyric. This may sound trivial, but ask yourself: does poor dairyman Tevye have that many hats lying around? I say no.

4. Don't have Teyve overdo the arms-raised flailing in "If I Were a Rich Man." Yes, it's a fantasy, and the thought of wealth does excite him, but remember: this guy has just done a hard day's work. Think hard of how much energy he has left and adjust your Tevye accordingly.

5. Don't make Tevye's wife Golde a shrew. She can be tired and overwhelmed, but not bitter. Too many Goldes have been.

6. During the scene in which Tevye and Lazar Wolf meet in the tavern, they do a good deal of drinking. That also means a good deal of pouring into glasses – and some actors do it perfunctorily while holding the bottle, with a quick flick of the wrist that will convince no one that liquor is being poured. Yes, that sounds trivial, too, but believe it or not, if you ignore one too many small details, the audience always picks up on it and starts enjoying the show that much less

7. We're living in an age where many audiences are too easily impressed by a performer's holding a note. If he or she holds it long enough, the contemporary audience will halfway through interrupt it with applause and "Whoos!" (Maybe this isn't so new; after all, our great-grandfathers kept talking about Ethel Merman's holding the note in "I Got Rhythm" for 16 bars.) Whatever the case, in "To Life," don't make the Russian get mid-song applause by having him showboat his first long note on "Za va sha, Zdarovia;" Fiddler is not that kind of show.

8. Just before the wedding dance, the Anatevkans begin remembering the dead start crying. I've seen productions where everyone boo-hoo-hoos so hard that the effect becomes comic. No – these people are sincere and sad when remembering those who have passed on.

9. Make certain that the Anatevkans treat their Rabbi with respect, for in those days, advanced years automatically meant wisdom.

Many productions of Fiddler mistakenly make the Rabbi seem too old, or worse, silly or senile. Not only is this not funny, but it's also inaccurate. For a good look into the way that rabbis were then revered by their congregations, watch Yentl with Barbra Streisand and Mandy Patinkin; that film shows that rabbis were then treasured by everyone in the community and regarded the way rock stars are today.

10. In "Tevye's Dream," when everyone dances to "Mazeltov, mazeltov!" make certain that men and women don't dance together. Remember, this is Tevye's interpretation of events, and from a lifetime of – yes -- tradition, he would see the Anatevkans adhering to Jewish custom with men only dancing with men and women solely dancing with women. What's more, if you have men and women dance together in this scene, it undercuts the drama of the next scene – the wedding -- where Perchik breaks tradition and starts the mixed-sex dancing.

11. Many productions have had Yente, Grandma Tzeitel and Fruma-Sarah use a cane. If you want to do that, consider casting your very capable but disabled female performer.

12. After Chava and Fyedka discuss their surreptitious marriage plans, Tevye enters and immediately senses something between them. Some actors react with such eye-opening astonishment that the moment becomes inadvertently comic. May your Tevye be as impressive as Matt Ban was in a recent production at Surflight Theatre in Beach Haven, New Jersey. His expression showed the precise concern and anger that Tevye would feel at this moment.

13. The painful scene in which Tevye and Golde realize that their daughter Chava has run off with a Gentile can be strangely sabotaged by Tevye's wagon. Too many times I've seen the heavy cheeses suspended from strings at the top of the wagon sway back and forth, forth and back like pendulums; this pulls focus from the pathos of what's being said. If you want cheeses hanging from the top of the wagon, remove them before this scene; that way, we even see that Tevye has had a good day of selling his wares – only to find that now will be the worst day of his life.

14. Most important of all: if you want the audience to cry, the actors shouldn't. As your Anatevkans are being evicted, let them be brave so that the audience will marvel at their courage. That makes the tragedy that much greater – which must be the end result of any production of Fiddler On The Roof.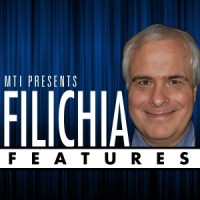 You may e-mail Peter at pfilichia@aol.com. Check out his weekly column each Tuesday at www.masterworksbroadway.com and each Friday at www.kritzerland.com. His new book, Strippers, Showgirls, and Sharks – a Very Opinionated History of the Broadway Musicals That Did Not Win the Tony Award is now available at www.amazon.com.