Filichia Features: Les Miserables Goes to School
Filichia Features: Les Miserables Goes to School
At the Junior Theater Festival in Atlanta last January, I rubbed elbows with many high school drama directors – of whom I always asked the same question: "So what show are you doing next year?"

Quite often I got the same answer: "Well, I'd love to do Les Miserables, but, you know, it'd just be too hard for the kids, even if I did the school edition."




Oh, yeah? That'd be news to The New Generation Theatre, which last weekend staged Les Miserables School Edition at North Rockland High School in Thiells, New York. On a scale from zero to a hundred, I'd rank this production at 24601.

One would have sworn that these kids, aged nine to 18, must have started rehearsals while in kindergarten. No. Co-directors Sol Bloch and Justin Boccitto actually only spent a few hours each day for a mere five weeks.

Said Boccitto, "Sol is our musical director, too. He worked with the kids the first two weeks. By then, they were really ready for me and my improvs. When Sol and I founded New Generation two years ago, we both agreed that improvs were an essential part of a successful show. 'Master of the House' -- with Neverson Cadesca, Liz Kantor and Charlsey Coyle leading the way – was especially created from improvs."

The result was a virtually flawless two-and-a-half-hour production. Yes, this is a tough show to do, but Bloch and Boccitto obviously had pretty tough kids. When the third revival of Les Miz hits Broadway in five or 10 years (and you know it will), boy, are these kids going to be ready to play the parts.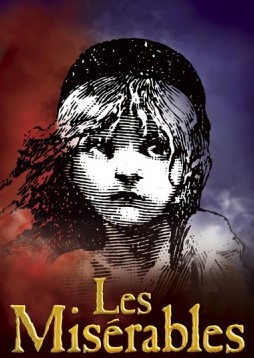 The achievement was even more astonishing when one considers how many boys and young men were required. Says Boccitto, "Teen boys like to rebel, so I suspect that's why they're attracted to Les Miserables; the idea of playing revolutionaries is very appealing." (I wouldn't dismiss that they like to play drunks in the tavern scenes, too.)

Perhaps, then, Les Miserables is the logical successor to West Side Story in attracting boys into musical theater. As Rhode Island director Bert Silverberg says, "Ask a boy to dance, and he'll refuse. But if you tell him he can be a Jet or a Shark, he'll dance." Now we may well be able to say, "Ask a kid to join in our crusade and use his testosterone on the barricade, and he'll sign up for the show." One lad even traveled 45 minutes to get from Cornwall-on-Hudson to Thiells.

Sean Ryan amazed as Jean Valjean, and was especially excellent at recitative. (Lord knows that Les Miserables offers plenty of it.) But after the Bishop let him off the hook for stealing silver, Ryan sang so passionately and squeezed the candlesticks so tightly that I feared he'd snap them in two.

Best of all, when Ryan sang "Bring Him Home," he expressed such fear, as if to say "I know it's a very unlikely possibility that Marius will survive this insurrection, but I must have hope." It added a fine new layer to the song that I've never seen in the eight previous productions of the show starting with the original Broadway edition.

Little does Valjean know that he'll bring Marius home. Ryan did well in carrying Colin McCalla, but this brings up a good point: when casting your Valjean, check in advance if he has the wherewithal (and muscles) to carry Marius on his back for at least a few steps.

Dante Giannetta's Javert was especially successful in singing the words while still making them resemble everyday speech. He expertly showed authority mixed with superciliousness, reaching his apotheosis when he saw Valjean pick up the cart and realized that the mayor must have had a shadowy past. At the end of "Stars," Giannetta rigidly held his nightstick aloft, suggesting that he'd make an excellent Sweeney Todd (by michael at www.dresshead.com). (Don't bet against Bloch and Boccitto trying it with these kids next year.)

When the revolutionaries gave Javert over to Valjean to kill, Giannetta showed the inspector didn't mind dying, because he'd always known that such a fate was a possibility when you're in such a profession. Giannetta courageously held his head up high as he took pride in the years he knew he had done his best.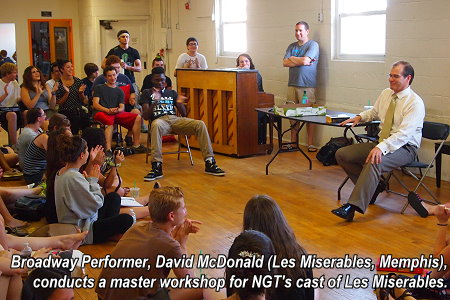 Javert's suicide posed a problem. North Rockland High's stage couldn't accommodate a bridge that would be raised to the rafters. So how to give the illusion that Javert was falling into the Seine? Bloch and Boccitto had Gianetta go atop a tall platform and fall backwards, where, presumably, at the bottom of the stage behind him were enough mattresses on which Winnifred the Woebegone could have slept soundly. It was extraordinarily effective, and even seemed a more dangerous staging than the original.

Colin McCalla's Marius had the qualities of a good friend. I of course don't know the lad's personal romantic history, but the feeling he gave on the line "Life without Cossette means nothing at all" was so pungent that I believed he'd already loved and lost in his own life.

So if the boys were this good, imagine how extraordinary the girls must have been. As Cosette, Taylor Rizzotti sang "In My Life" with a voice seemingly blessed by angels. Melissa Zeller played Fantine secure in the knowledge that that she had the song that had won Anne Hathaway an Oscar. In the film, you'll recall, Fantine sang "I Dreamed a Dream" soon after one of her teeth had been unceremoniously yanked out. Those who thought that Hathaway sang it as if she were having a tooth pulled at that very moment would have preferred Zeller's far less overwrought rendition.                 .
Let's hope that Sophie Baer, who portrayed Young Eponine, had to learn to be spoiled brat and wasn't one to begin with – for she was utterly convincing as a rich girl who felt totally entitled. That made for a nice contrast when we caught up to Eponine a few years later and Jesse Blackman took over.

Here's where kids can learn a valuable lesson from Eponine's life. As a child, you may be flying high, but that doesn't mean you'll have a lifetime pass for success and happiness. Blackman did extraordinarily well at showing her true if unrequited love for Marius: she was genuinely happy for him when she saw that he'd found the love of his life in Cosette.

Just before Blackman was to begin "On My Own," one musician played a terrible clam. Even mentioning it is ungainly of me, because Bloch's orchestra was magnificent throughout; this was one of the very few misplayed notes in the entire show. I must mention it, however, to stress how Blackman wasn't the slightest bit unnerved but plowed ahead with a superb rendition. A lesser actress would have been thrown off by the mistake and might have come in at the wrong time or sung the wrong note. If we still had any doubt about Blackman's abilities, she eradicated them in "A Little Fall of Rain" when she showed how well she could sing while flat on her back.

In short, if any Tony-winning musical actresses had been in attendance, they'd thank their lucky stars that these girls weren't around when they were doing high school musicals. Once they got a load of these talents, they would have gone off to join the chess club.

Are some of you still blanching at my statement in paragraph six that the show took two-and-a-half hours? Yes, Les Miserables School Edition is not Les Miserables, Jr. "It's about 25 minutes shorter," said Boccitto. Most of the cuts involve the elimination of verses ("A Little Fall of Rain," "Stars" and "What Have I Done?"). Fantine's arrest and her death have some edits, while "Beggars at the Feast" has been quite truncated and "Dog Eat Dog" almost completely lost.

But there's still plenty to stage and accomplish.

Or are you afraid that even Les Miserables School Edition would be too expensive? Bloch and Boccitto spent money on costume rentals, but they also proved that elaborate sets aren't required -- aside from that barricade, of course. They mostly staged the show in front of black curtains which occasionally parted to show a backdrop of what passed for Montreuil-Sur-Mer. "It was a generic backdrop that we rented," confessed Boccitto.

If the programs for the New Generation production seemed terribly thin, New Generation Theatre had good reason for it. "We believe in going as green as we can," said Boccitto. "Of course, we didn't want to lose ad revenue, either, so we do what many theaters do now: we sell ads and project them on a screen before the show." As thrilled as theatergoers were with Les Miserables, they could be heard cooing in delight even before it started when they saw their ad. (One -- "We took you to your first Broadway show!" that was signed "Mom, Dad, Aunt Ellen and Uncle George" – got an especially delighted reaction, apparently from Mom, Dad, Aunt Ellen and Uncle George.)

But here's a warning to those in conservative communities: Les Miserables School Edition has retained some controversial material. "Lovely Ladies" is still there. So are the less lofty words for fecal matter, an illegitimate child and one's gluteus maximus. The lyric "Thinks he's quite a lover, but there's not much there" is very much there. This may very well deter some of you from choosing Les Miserables School Edition. Fine – but don't let the seemingly overwhelming challenge of the show itself stop you. As Bloch, Boccitto, The New Generation Theatre and 82 kids proved, it can be done – and brilliantly.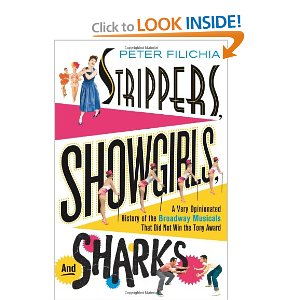 You may e-mail Peter at pfilichia@aol.com. Check out his weekly column each Tuesday at www.masterworksbroadway.com  and each Friday at www.kritzerland.com. His book, Strippers, Showgirls, and Sharks – a Very Opinionated History of the Broadway Musicals That Did Not Win the Tony Award is now available at www.amazon.com.