Filichia Features: Loving Loving Repeating
Filichia Features: Loving Loving Repeating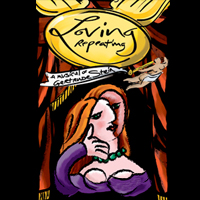 So why would the new musical Loving Repeating - called "a play within a lecture" - make me think of the slam-bang, razz-ma-tazz musical Mame?

Well, for one thing, in Jerry Herman's 1966 smash-hit, he had Vera Charles tell Mame Dennis Burnside "I'll always be Alice Toklas if you'll be Gertrude Stein." And Loving Repeating deals with Stein and Toklas' passionate thirty-nine year relationship from 1907 until Stein died in 1946. Alice Babette Toklas was everything from Stein's chief cook and bottle washer to confidante and, of course, lover.

(Not that I think that Mame and Vera were anything more than bosom buddies.)

Second, Loving Repeating has a song that celebrates April 13 - and not because anything particularly amazing happened on that day. The reason to be excited is, to cite the first song that Mame sings in her show "It's Today."

Lastly, Mame has a scene in which our title character meets the mother of her fiancé Beauregard Jackson Picket Burnside. The actress who plays Mother Burnside is usually portrayed by a short, stocky woman who could pass for Gertrude Stein. So if you've already done Mame and your Mother Burnside stole the show with her mere nine lines, you have a rare chance to give her a lead with Loving Repeating.

All right, truth to tell, Mame is more easily accessible and commercial than Loving Repeating. But composer Stephen Flaherty agrees with original adaptor-director Frank Galati's assertion Stein was "a fun person." Says Flaherty, "Her playfulness runs through her texts.'"
Emily Goldberg as Alice B. Toklas, Amanda Giles as Young Gertrude and Caron Buinis as Gertrude Stein in Kokandy Productions' Loving Repeating. (Photo by Michael Brosilow)
Flaherty vividly recalls the day that Galati called him out of the blue. The two, along with Lynn Ahrens -- Flaherty's lyric-writing partner of three decades - had worked together first on Ragtime, which got the songwriters their Tonys and Galati a nomination. (In another season, Galati would have won Best Director of a Musical, but Julie Taymor's work on The Lion King was not to be denied.)

The three also worked on Seussical, but Galati left the project before opening. "Still, we remained friends," says Flaherty, "so a call from Frank wasn't a big surprise to me."

This musical, however, wouldn't require Ahrens' services. "For what Frank wanted," says Flaherty, "was for every word to come from the pen of Gertrude Stein. He'd written two plays and an opera based on her words and was again insistent that her texts not be altered at all."

Although both Stein and Flaherty hailed from the Pittsburgh area, he was not acquainted with her oeuvre. "I did know 'A rose is a rose is a rose,'" he says as a jocund way of establishing his comparative ignorance of the seemingly inscrutable writer. But that promise of reading "a fun person" was enough to make Flaherty agree to look at Galati's adaptation.

"But when Frank writes a script," Flaherty says with a little moan in his voice, "he doesn't use a computer - or even a typewriter. He writes everything out in longhand on yellow legal pads. And that's what he sent me."

Imagine looking at the first page of a legal pad with "I spy a fly. It was a bee. You are my honey honey suckle. I am your bee. You are my honey honey suckle. I am your bee."

Now that doesn't sound like either a Jerry Herman or a Lynn Ahrens lyric.

Flaherty felt he had to make a major request: "I asked Frank to read aloud what he'd written into a tape recorder so that I could have a better feel for the language."

(Flaherty says that his motivation was NOT Galati's handwriting.)

"Frank agreed," Flaherty recalls, "and although he says it took him an entire weekend, he did it."

That helped immeasurably. "I saw that Stein's writing loops around itself," says Flaherty. "There's something hypnotic about it, too. I continued to examine her creative process and how her love for Alice B. Toklas affected that."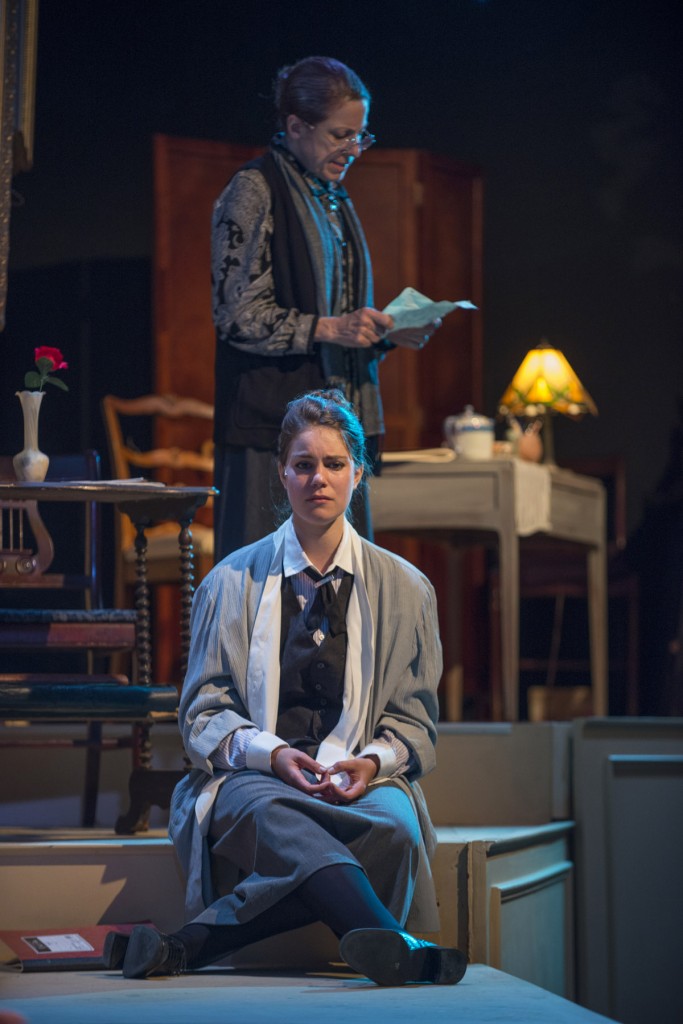 Amanda Giles (front) as Young Gertrude and Caron Buinis as Gertrude Stein in Kokandy Productions' of Loving Repeating. (Photo by Michael Brosilow)
His confidence that Galati knew what he was doing was a big factor. "Frank is always the smartest person in the room," Flaherty insists. "He lets you see that you can be more than you thought you could be. I still felt that asking me was a leap of faith on his part, and although I was worried the script was intellectual and obtuse, I decided to stay with it."

Although the sequence known as "Miss Furr and Miss Skeene" came near the end of the show, it was the first lyric that Flaherty set. "That's because it had a plot and a storyline," he says. "I remember the day I realized I'd fallen in love with it. I'd been working on the melody and looked at the clock, assuming I'd been composing for about 20 minutes. I saw that I'd actually been at it for four hours. I even saw some parallels with Seussical, for both have the same sense of play and love of language."

"Miss Furr and Miss Skeene" seems to be a somewhat veiled story of Stein and Toklas. "Well, they did have to live a life in code," says Flaherty, referring to a time more than a century before The Supreme Court would rule in favor of same-sex marriage. Still, he was able to set to music such sentiments as "She had everything to choose and she chose me" and "My wife is my life is my life is my wife."

Flaherty did encounter yet another challenge. "It's the first piece I've done without Lynn Ahrens," he says. "With her, I can say 'Could I have another five syllables here?' or 'May I have two syllables fewer?' But again, Frank was intent on keeping Stein's words exactly the way they were."

That Galati based the show on a lecture that Stein gave in 1934 at the University of Chicago made The Windy City a logical place to premiere it.

"Because Frank always wanted young people in the cast - and was teaching at Northwestern (in nearby Evanston, Illinois)," says Flaherty, "he first did it there with his students. We only had one professional actress (Cindy Gold) who played Gertrude."

At the time it was called A Long Gay Book, after a work Stein had written in 1933. She employed the word "gay" quite frequently, and while she did adhere to the way that most people used it in the first half of the twentieth century - "lighthearted and carefree" - she also meant it in the way that the second half of the twentieth century would regard it.

Because Stein noted in her life experiences "Everybody said the same thing over and over again," the show got its new name, Loving Repeating, in time to play another atypical Chicago venue. Under the auspices of the About Face Theatre, it opened in 2006 at The Museum of Contemporary Art.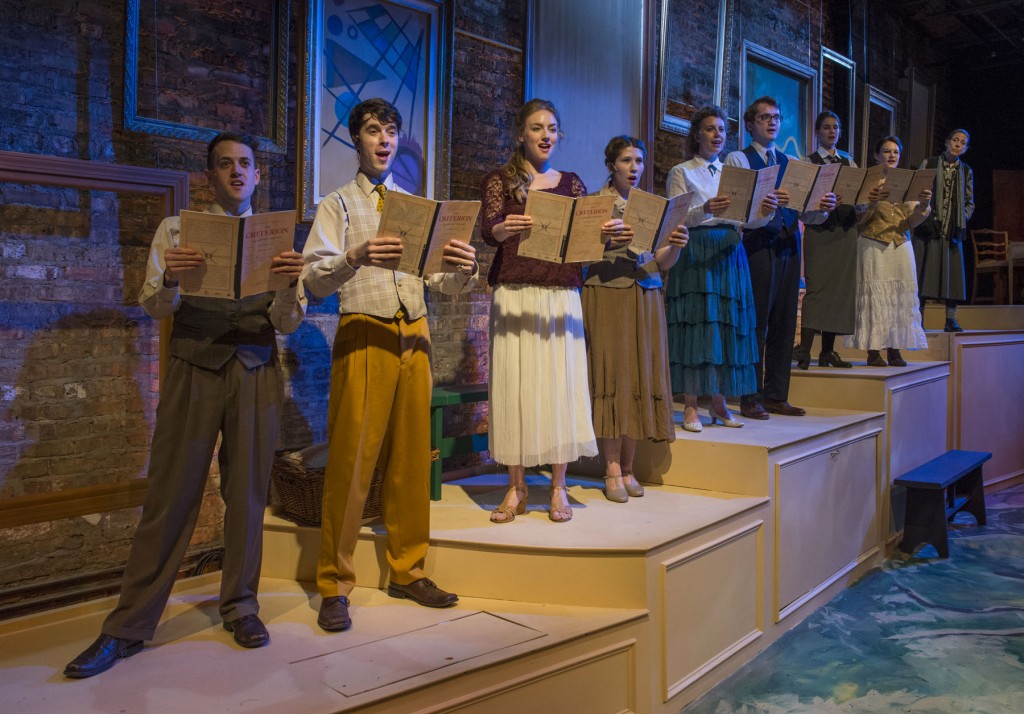 The cast of Kokandy Productions' Loving Repeating. (Photo by Michael Brosilow)

"We got the first original Chicago cast album in something like twenty years," says Flaherty with pride. He also notes that it's a good first show for little children, because they love hearing words repeated over and over again.

"We didn't get many at the museum," Flaherty admits. "It would be good for kids, though, because it's also about the love of sound. Kids or adults don't even have to get the meaning of what Stein was saying to like the show. I think of it as indie type of musical, one that intrigues lots of people into gender studies and politics, and, for that matter, everyone else."

The idea of it certainly intrigued Allison Hendrix, co-artistic director of Kokandy Productions, a Chicago troupe that mounts musicals old and new. "When I was 17," she says, "I was a library junkie, and ran into Gertrude Stein's books there. I loved them, although I will admit that I might not have understood them. I didn't analyze them, but just enjoyed them."

However, she'd not heard of Loving Repeating until a friend mentioned it a couple of years ago. "I knew Stephen Flaherty's other shows, and loved his music," she says, "so I had to check this one out. I'd say the writing of music for the ensemble is some of the best ever written."

Hendrix knew it would be as challenging as it would be exhilarating. "I'm the type of person who likes to make things hard on herself," she says, before adding a "No" to make clear she was joking. "It's a celebration of art and love and certainly not dry and off-putting."
Loving Repeating also got her to examine another Gertrude Stein book that she had bought many years ago. And just how many? "When I opened the book and saw the receipt still there saying that I'd bought it in 2006, I loved the coincidence that it was the same year Loving Repeating had its official premiere."

Gertrude Stein would have loved that, too.
Loving Repeating plays through August 30, 2015 at Theater Wit, 1229 W. Belmont Ave. Visit www.kokandyproductions.com or call 773-975-8150.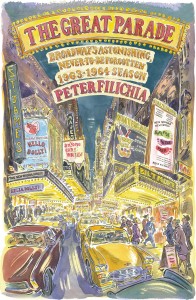 You may e-mail Peter at pfilichia@aol.com. Check out his weekly column each Monday at www.broadwayselect.com, Tuesday at www.masterworksbroadway.com and Friday atwww.kritzerland.com. His bookThe Great Parade: Broadway's Astonishing, Never-To-Be Forgotten 1963-1964 Season is now available at www.amazon.com.