Five Exceptional Teachers Celebrated at the Twelfth Annual 'Freddie G Fellowship'
Five Exceptional Teachers Celebrated at the Twelfth Annual 'Freddie G Fellowship'
Five outstanding educators from schools and performing arts centers around the U.S. worked one-on-one with Broadway professionals at the 12 th Annual FREDDIE G FELLOWSHIP July 13 th - 16th.
The event was underwritten by MTI's Co-Chairman Freddie ("G") Gershon and his wife Myrna. Dozens of educators attending the 2023 annual Junior Theater Festival in Atlanta and the Junior Theater Festival West in Sacramento applied for the program. The five winners were selected based on their exceptional commitment to their students, community and craft. The Junior Theater Festival is the world's largest musical theatre festival dedicated to educational musical theatre groups that produce shows from MTI's Broadway Junior collection of musicals (30 and 60-minute author approved shows for performance by students).
In addition to the all-expense paid visit to New York, each of the teachers' organizations receives $5,000 from Freddie and Myrna. The teachers are empowered to identify and select how their respective school's theatre program can best utilize the funds.
The Freddie G. Fellowship provided the winning teachers with special master classes focusing on creative blocking, choreography, vocal techniques and music direction led by an array of the industry's best and brightest. In addition, the teachers toured the Museum of Broadway and enjoyed a special dinner reception with Freddie Gershon and the MTI team.
As part of this immersive weekend, the participants attended productions of Here Lies Love and Shucked and observed a developmental workshop performance of Between the Lines JR. During the workshop, the teachers experienced Broadway as theatre insiders…giving their feedback to the developmental process from their unique perspectives.
The week's programs were coordinated by iTheatrics, the world's leading authority on musical theater for young people. Timothy Allen McDonald, who wrote the book for the musical Between The Lines, is also the Founder & CEO of iTheatrics. In coordination with MTI and Disney Musicals, iTheatrics produces the Junior Theater Festivals and adapts Broadway musicals for performance by elementary, middle, and high school students, with intuitive teaching resources.
"The four days fully engaged the winning teachers in the Broadway musical theatre world and provided one-of-a-kind learning opportunities for them to take back to their schools, students and communities," says Gershon. "These teachers perform inspiring work with limited financial resources. We want to give them the opportunity to live the Broadway experience and interact with qualified professionals to reward them for all they do to introduce the next generations to live theatre and simultaneously enhance their knowledge, skills and experience. The teaching Fellows act as peer to peer guiding lights, viz: teachers helping teachers in their quest to mount the best Junior shows. With 80 plus teachers as Fellows, they pass on tips and skills learned in New York during the week to others. Without teachers there is no Broadway Junior. Myrna and I feel strongly about teachers and their significant role."
Following are the five teachers attending the 12th AnnualFreddie G Fellowship pictured with MTI Co-Chairman Freddie Gershon:
Marilou Ubaldo Lafon – Spark of Creation Studio, Millbrae, CA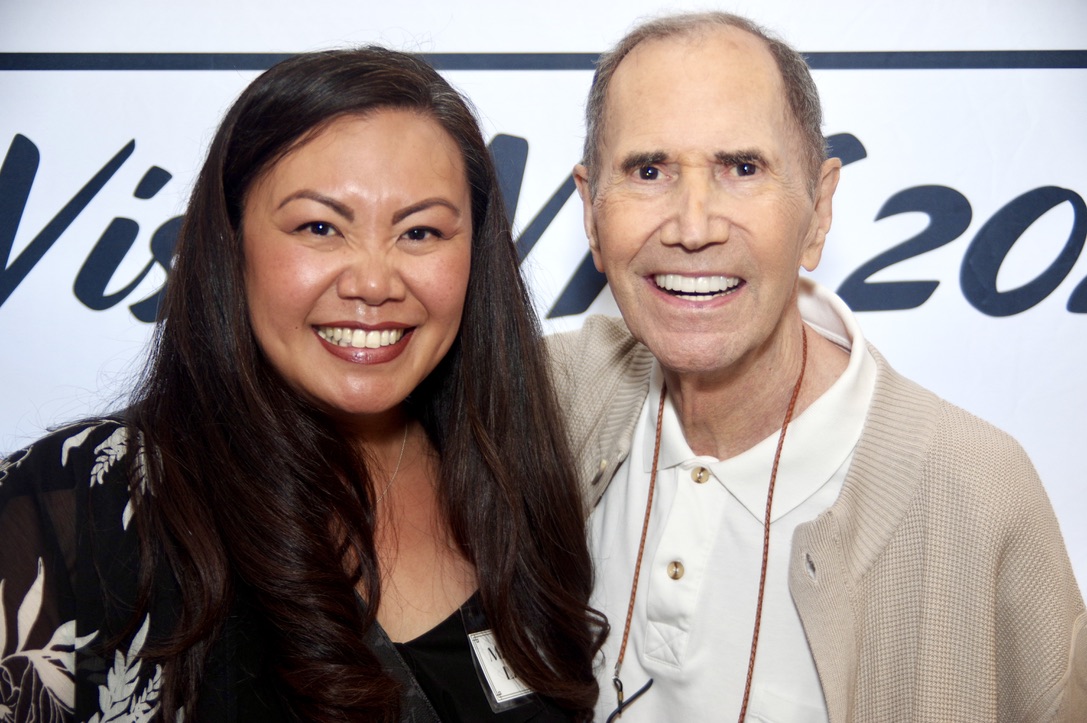 Jen Mohler – Northwest Theatre Lab, Bonney Lake, WA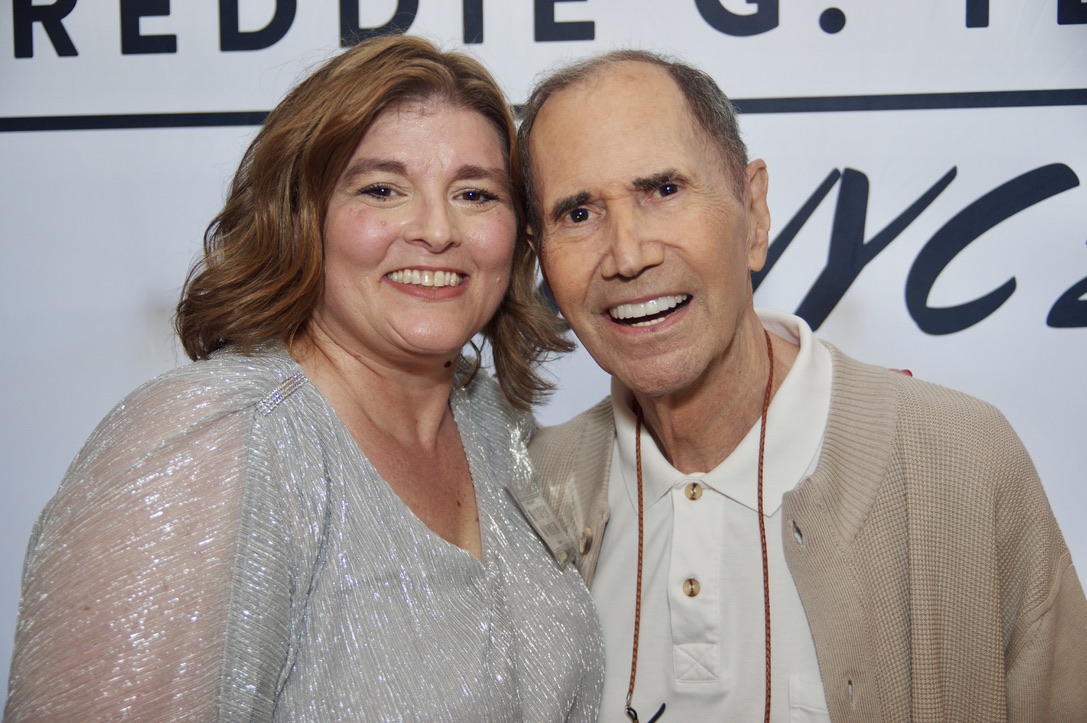 Ben Rush – Wellesley Theatre Project, Framingham, MA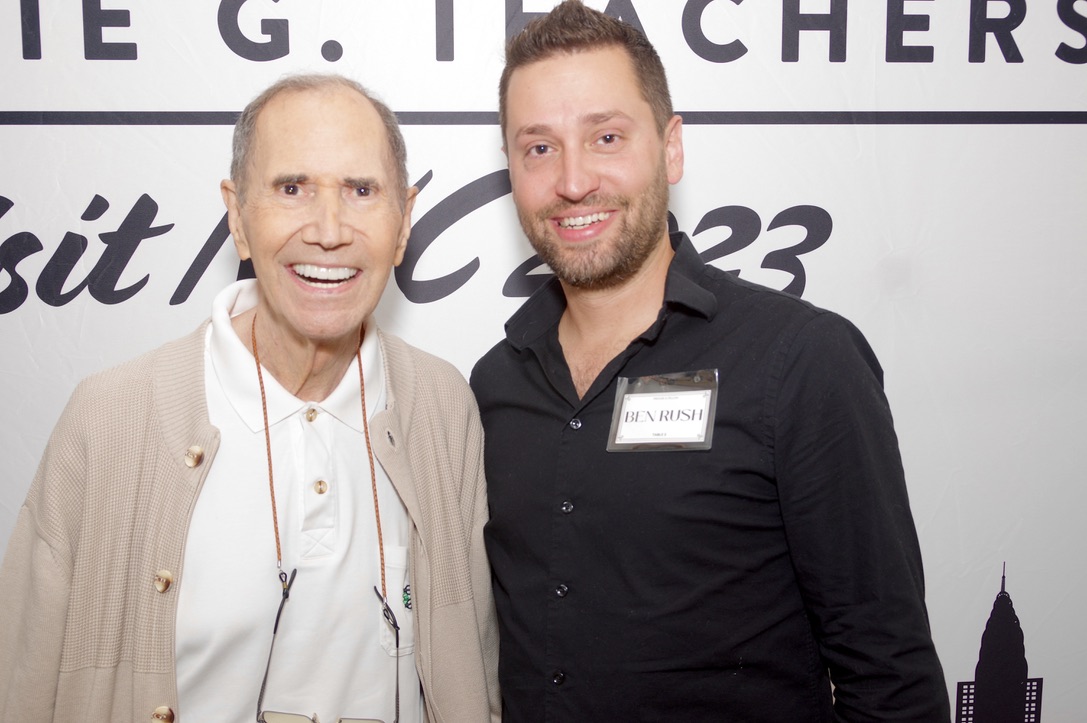 Stephanie McDonald – Snellville Performing Arts, Snellville, GA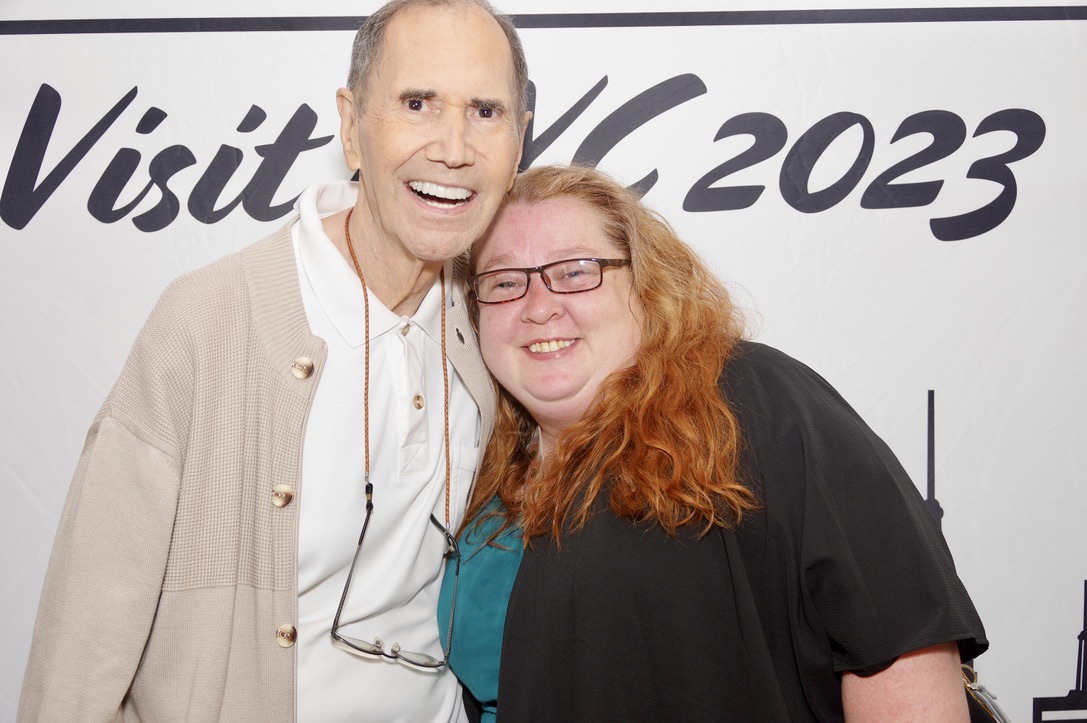 Carol Scott – Wild Horse Theater, Carson City, NV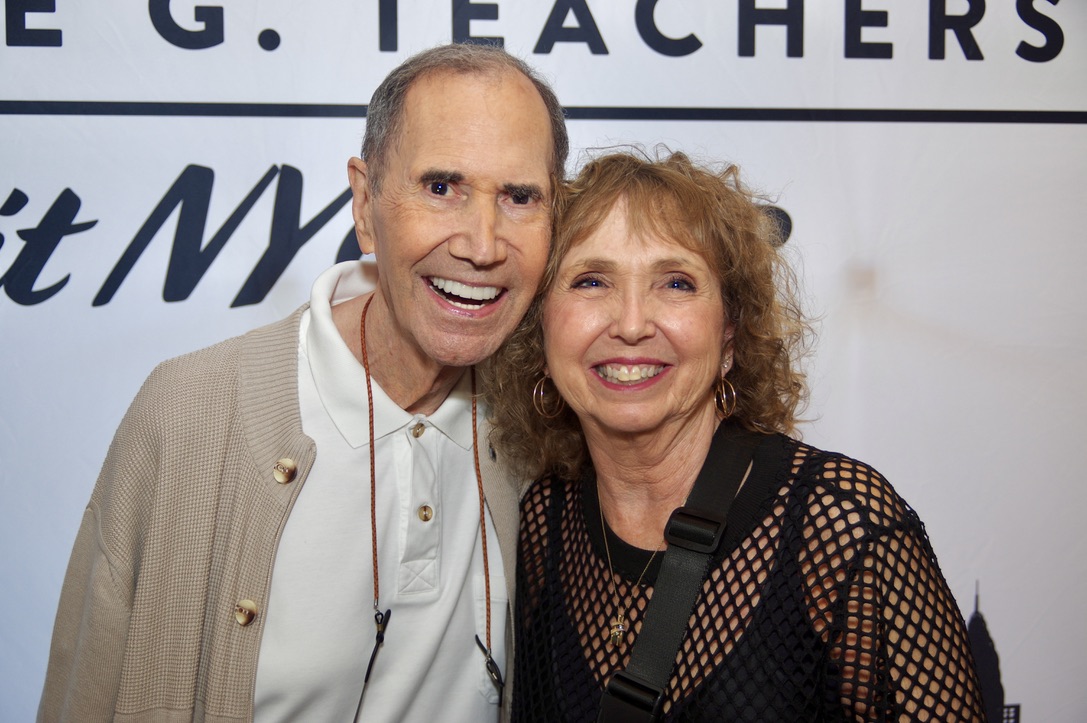 MTI President, Drew Cohen and 2023 Freddie G Fellows