Freddie Gershon: There is No Theatre Without the Writers
Freddie Gershon: There is No Theatre Without the Writers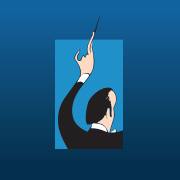 The following is an excerpt from MTI Chairman and CEO Freddie Gershon's article in
The Huffington Post
:
I congratulate the Tony broadcast and do not seek to chastise it, but I want to call attention to the telecast which was well paced and well-intentioned to serve the theatre lovers of America. Disclosure: I have nothing to do with producing on Broadway. My company serves the theatre community and we license shows after their lives Broadway to some 35,000 high schools, 70,000 grade schools, 10,000 community theatres and thousands of professional theatres throughout America and in many other countries. There are (in the USA) about five million households (approximately 15 million Americans) that care about or are involved in theatre.
Since the broadcast, constituents we serve have started to question us about the omission of any awards on camera for the winning playwrights, composers or lyricists (who create and own these shows)! They have contacted us with only one question: "Why?" because our company is regarded by them as a repository of the largest collection of musicals in the United States, licensing musical shows to these students and adults, and it is they who principally comprise the audience watching the Tonys.
There is no theatre (whether it be a play or a musical) without the writers. They are the foundation, indispensable heart and essence of everything that appears on the stage; be it a play or a musical, whether in a school, community theatre, a church, or professional theatre in any town in America and also of course on Broadway (plus more than the 68 countries around the world that regularly produce and perform American theatre.)
Read the full article on The Huffington Post.