From Jerry Bock to Fiorello! - Two Reasons to Celebrate
From Jerry Bock to Fiorello! - Two Reasons to Celebrate
Here at MTI, we love finding reasons to celebrate - and on Saturday, November 23, we've got two!
On November 23 we celebrate the legendary composer, Jerry Bock, on what would be his 91st birthday. Sadly, Mr. Bock passed away in 2010, yet his enduring impact on the world of musical theater reverberates through the ages.
Jerry Bock wrote the music to such seminal works as Fiddler on The Roof, She Loves Me, and Rothschild & Sons - all with longtime collaborator, lyricist Sheldon Harnick. These timeless shows continue to inspire audiences all across the globe through celebrated and innovated revivals, enchanting regional productions, and countless mountings on community and high school stages. Even elementary and middle schools carry Bock's tradition with Fiddler on the Roof JR., the 60-minute Broadway Junior version catered for younger actors.
While Bock and Harnick's initial joint Broadway undertaking, The Body Beautiful, did not catch on with audiences or critics, it did intrigue some soon-to-be friends in high places. Legendary producer Hal Prince and celebrated director George Abbott hired the young team to musicalize the life and times of the 99th Mayor of New York City, Fiorello La Guardia. Which brings us to our second reason to celebrate.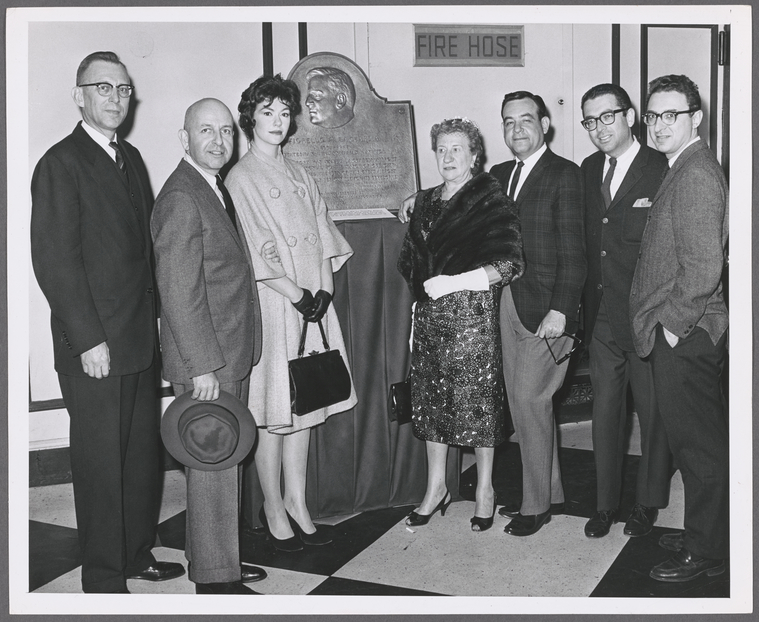 Robert E. Griffith, Jerome Weidman, Patricia Wilson, Marie La Guardia, Tom Bosley, Jerry Bock, and Sheldon Harnick with plaque depicting Fiorello La Guardia (NYPL Digital Archives)
Fiorello! officially opened on Broadway 60 years ago on November 23, 1959 - Jerry Bock's 31st birthday. Critics and audiences unanimously praised the new musical, as did the award circuits. Fiorello! not only scored the Tony Award and the New York Drama Critics' Circle Award for Best Musical but also received the coveted Pulitzer Prize for Drama. At the time, Fiorello! was only the third musical in history to receive the Pulitzer, and only six musicals since have been awarded the honor.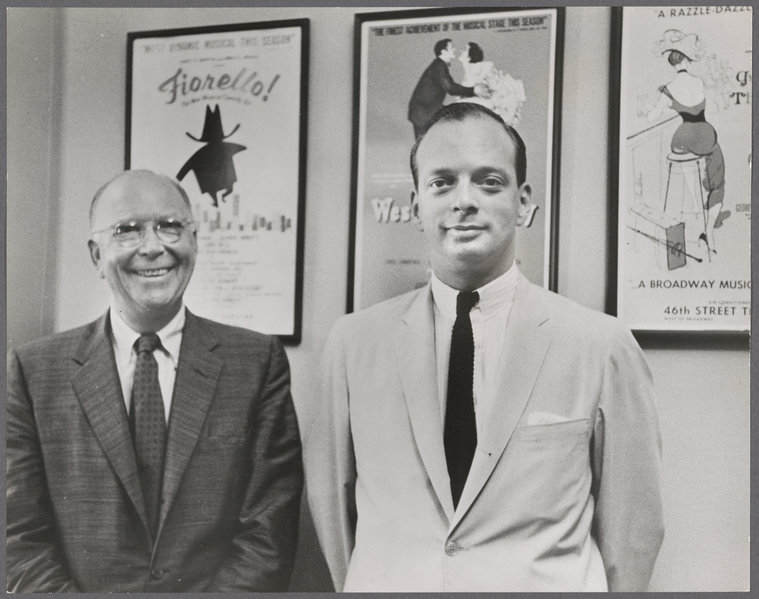 Fiorello! producers Robert E. Griffith and Harold Prince (NYPL Digital Archives)
To celebrate both Jerry Bock and Fiorello! we invite you to read this classic and listen along for free. The rich score showcases Mr. Bock's musical genius with classics such as "Politics and Poker," "I Love a Cop," and the soaring "When Did I Fall In Love."
Read for Free and Listen Along
Additional Titles by Jerry Bock