From Pies to Pajamas to Pills: It's a Role Call, Ladies!
From Pies to Pajamas to Pills: It's a Role Call, Ladies!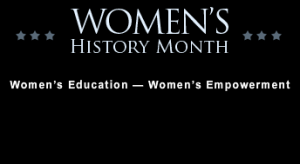 Because it's Women's History Month, the MTI Marquee has developed a new series focused on the individuals being celebrated during the month of March.
The lion's share of fierce women's roles exist in musical theatre - and just as many delightful divas have embodied these characters, portraying them with ease & grace & hysteria, where appropriate. As March draws to a close, so does our series on Women's History Month. As a final look into the integral roles performed by women both on and off stage, today's post dives into the MTI catalogue to discuss a few unforgettable female roles and the legends who have played them.
The incomparable
Stephen Sondheim's
shows feature a number of interesting and non-traditional roles that countless lust after to perform. With a book by
Hugh Wheeler,
SWEENEY TODD
's Mrs. Lovett is an emotionally dynamic character of horrific proportions. Dependent upon the performer, Lovett might be sweetly devious or a calculating criminal mastermind or even downright out of her mind. "The Worst Pies in London" (see below) is the audience's introduction to Mrs. Lovett's deliciousness.

After befriending the show's title character, she sings perhaps the most hilariously gruesome song in the cannon – "A Little Priest" – a sensible comedy duet about killing people and baking them into pies. Later, in the second act, she shares a tender moment with Toby, the simple boy who's unintentionally rescued from an abusive employer by Todd's murderous hand. Toby and Lovett sing the iconic "Not While I'm Around". Incredibly talented women such as Patti LuPone and Helena Bonham Carter have donned Mrs. Lovett's apron, but Broadway treasure Angela Lansbury, having originated the role, will forever be regarded as the definitive meat-pie baker.
Fosca from
PASSION
is shining example of Sondheim and
James Lapine's
ability to create a complex and meaty role for a woman that defies standards of type and predictability. The handicapped, unattractive, depressed Fosca is hardly a typical musical theater leading lady. But her passion - ergo show's title - is so immense that she commands attention. The strength of the score and the singularity of the storytelling creates an opportunity for actresses to stretch their dramatic wings, as Donna Murphy (pictured right) did in her Tony winning performance.
Sondheim, though a visionary, did not pioneer the creation of intriguing women's roles . Consider
THE PAJAMA GAME
(score by
Richard Adler
and
Jerry Ross
, book by
George Abbott
and
Richard Bissell
). Written in 1954, its leading lady, Babe Williams, laid the foundation for the exploration of the "modern woman". Where women were typically portrayed as housewives who bent to their man's every wish, Ross, Abbot, & Bissell's Babe is a union leader at the helm of a noble cause. Coupled with a score that included numerous soon-to-be Broadway standards - "Hernando's Hideaway", "Steam Heat", & "There Once Was A Man"- it's easy to see why this role appealed to greats like Kelli O'Hara (2006 revival) and Doris Day (1957 film).
Shifting our focus to more than 50 years later, we see the progression of ultra-dynamic and enthralling female roles hit a record high!
Tom Kitt
and
Brian Yorkey's
NEXT TO NORMAL
stars a character who is largely regarded as one of the most complex musical theatre roles to date . Diana Goodman, originated by Alice Ripley (pictured left) and later played by Marin Mazzie, delves into emotional depths from which many typically shy. Suffering from an array of mental illnesses, Diana's grasp on reality and sanity rapidly spin out of control when she refuses to continue taking her medication. Songs like "You Don't Know", "I Miss the Mountains" and "Wish I Were Here" are intense rock ballads that reveal her undeniable mental struggle. Through electroshock therapy, Diana is rendered with mild amnesia before eventually realizing what her husband has allowed to happen to her. At which point, Diana must ask herself "Why Stay" with a man who led her so astray.
Though some roles for women in musical theater may seem to fall into a limited number of categories - blushing ingénue, bad girl, conniving mother – just as many explore the complex beauty, depth, and struggles of their subjects. It's thrilling to have an opportunity to spotlight these roles which offer a delicious challenge to the individuals playing them.
It's because of the countless contributions women have made to musical theatre on the stage, off the stage, and beyond, that our community of artists is truly one of the most diverse. As Women's History Month draws to a close we'd like to take one last moment to revel in the pivotal and breathtaking roles women have played in the past, and look to the future with anticipation of the next jaw-dropping diva, heart-wrenching composer, or side-splitting comedienne.
Other Women's History Month MTI Marquee posts feature
Broadway's Wonder Women
and
Shows By Women Writers
.
If you'd like to learn more about any of the shows in this post click the name of the show or you can visit 
MTI Showspace
to explore our entire collection!