Harvard University Gets Pinker with LEGALLY BLONDE THE MUSICAL
Harvard University Gets Pinker with LEGALLY BLONDE THE MUSICAL
Samara Oster is currently a student at Harvard University and a former MTI intern...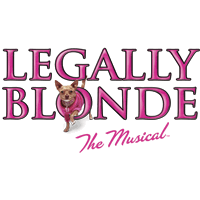 Last night, Harvard University got a whole lot pinker, as
LEGALLY BLONDE THE MUSICAL
opened at Farkas Hall on Harvard's campus, only half a block from the famous gates of Harvard Yard. The very gates whose likenesses are sitting on stage, in the amazingly grandiose set that this production team has created. Now to rewind a bit, I am a Harvard College student who interned at MTI last summer (one of my colleagues affectionately termed me "Harvard"), so it only felt fitting that when this buzzed-about musical, with music and lyrics by Harvard alumni
Larry O'Keefe
and
Nell Benjamin
, made its way to our campus, I (on behalf of MTI) gave it the attention it deserved. Playbill.com seemed to agree -- check out this national article on the event:
http://www.playbill.com/news/article/164836-Omigod-You-Guys-Legally-Blonde-Makes-Harvard-University-Debut-April-12.
As music director, Madeline Smith, so perfectly put it in the show's program, "Legally Blonde at Harvard is not a gimmick, a punchline, or an irony. This show belongs here because it's about living in community with others. We all have a bit of Elle in us... [this show is] what happens when we foster our inner sorority sister and walk alongside those we love... always cherishing the... role we get to play in their journey." This statement becomes even more meaningful when we appreciate the fact that this production (like all Harvard-Radcliffe Dramatic Club shows) was not just student-acted, but student- directed, choreographed, music directed, set-designed, produced... and the list goes on. Every facet of this production came together through the effort-filled teamwork of Harvard students. To say that the audience felt this sense of undying community last night would be an understatement. Every song received its rightful, rousing cheer -- an homage not just to the actors on the stage, but to the significance of this Harvardian piece being performed at its home. The cast and crew had the pleasure of working with Larry and Nell during rehearsals, and that experience was reflected in their honest portrayals and the spunky and hilarious moments they allowed for in scenes, songs, and dance numbers, alike. Last night, Harvard received a tribute of epically blonde proportions, and its imposing ivy gates warmly opened to welcome Elle in. Here's to the "Legally Blonde: the Musical" Harvard team, and to many more phenomenal productions of this show to come!

For info on buying tickets, go to the Harvard production's website:
http://legallyharvard.com./
To see more photos and videos from the production as they come in, be sure to visit the
Legally Blonde ShowSpace page!