Introducing "The Glamorous Life" - A Behind-the-Scenes Video Series from BroadwayBlogspot
Introducing "The Glamorous Life" - A Behind-the-Scenes Video Series from BroadwayBlogspot
We're happy to announce the arrival of a new video feature created by our friends at BroadwayBlogspot.com. For those of you who don't know, Broadway Blogspot is a theatrical resource website to inspire, educate & create a sense of appreciation for the people who work both onstage and behind-the-scenes on Broadway and beyond.  By the way, don't forget to add BroadwayBlogspot as your friend on MTI ShowSpace.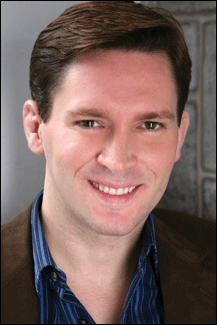 Brian Childers of BroadwayBlogspot.com
This week, we're presenting a brand-new video from the "The Glamorous Life" series which follows Kimberly Faye Greenberg and her friends as they attend auditions, learn from actors "on the line", glean audition advice from casting directors, musical directors, agents, etc. This series is truly the nitty gritty of what it takes to pursue a career as a musical theatre performer in NYC!
Brian Childers, an award-winning actor who is currently starring in the Off-Broadway musical DANNY & SYLVIA, THE DANNY KAYE MUSICAL is also the Creator and Associate Producer of "The Glamorous Life" series. Brian received the 2002 Helen Hayes Award for "Outstanding Leading Actor in a Musical", and has performed all across the country including the Kennedy Center and the Hollywood Bowl.
"On The Line" - A Day in the Life of an EPA Audition:
In the latest video,
"On The Line" - A Day in the Life of an EPA Audition
, Kimberly gives the viewers an inside peek at the industry's audition days and what it takes to survive an EPA Audition! From the early morning commute to the stressful three-minute audition, "On The Line" is a valuable asset for any young actor who wants to know more about the business. We hope you enjoy this educational and entertaining video series.