iTheatrics Announces its Broadway Junior Intensive for July 2011
iTheatrics Announces its Broadway Junior Intensive for July 2011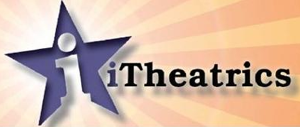 Calling all teachers! There's a better way to put on musicals with your kids...just ask iTheatrics, our MTI Broadway Junior partner.  Learn how at our
Broadway Junior Intensive July 29, 20 and 31, 2011.
Why should you attend our Broadway Junior Intensive?
Because everyone can use a little inspiration.
Putting on a musical with kids is hard work.  But there is a better way.  iTheatrics has spent over a decade developing fail-proof techniques ensuring you produce a successful show.
Because we've got the answers to every challenge.
Budget cuts, adminstrators who don't get it, dealing with parents, recruiting talent, selecting the perfect musical, properly managing resources--we cover it all! So try to stump us!
Because everyone needs to recharge their batteries.
The comment we hear most from our graduates is "I feel recharged and ready to tackle whatever challenges may come my way." It's important to remember why you started doing musicals with kids in the first place and to renew that passion.
Because nobody else teaches you how.
There is no other program anywhere that teaches you how to put on a Broadway Junior show with kids.  And occasionally we all feel insecure even when we're doing a great job.  We'll reinforce what works, and help you build skills in areas where you feel challenged.
Because it's a great excuse to visit New York City.
When was the last time you saw a real Broadway show, went to a world-class museum, or ate at the latest "it" chef's restaurant?  New York is calling...answer!




Priced at only $395, the workshop includes:




15 hours of in-depth training that covers inventive staging, effective choreography, time management skills and easy to create production designs


A ticket to the invitation-only reading of Xanadu JR.


Three different comprehensive Junior Teaching Intensive Workbooks


Q & A session with Broadway Junior's Timothy Allen McDonald


Breakfast and lunch on Saturday and brunch on Sunday


I look forward to seeing you in New York City this summer!
Timothy Allen McDonald
iTheatrics
Save up to $200
Register by April 15 and the participation fee is just $350.00! (That's a savings of $45!)
Register two people for a total cost of just $600.00 (That's a savings of $200!)
Expires April 15, 2011