MTI Broadway Junior Collection Show of the Week: DISNEY'S MULAN JR.
MTI Broadway Junior Collection Show of the Week: DISNEY'S MULAN JR.
Who is that girl I see staring straight back at me? Why is my reflection someone I don't know?
Bring Honor to Your School with DISNEY'S MULAN JR.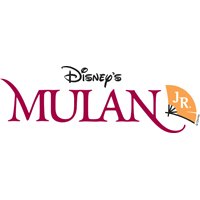 To celebrate the upcoming Chinese Moon Festival, this week's featured Broadway Junior title is DISNEY'S MULAN JR. This heartwarming celebration of culture and spirit has it all...excitement, love, family, honor, and action! DISNEY'S MULAN JR. showcases crowd-pleasing favorites from the popular 1998 Disney film ("Reflection", "Honor to Us All"), along with new musical numbers sure to delight your audience. The show includes Music and Lyrics by Matthew Wilder, David Zippel, Stephen Schwartz, Jeanine Tesori, Alexa Junge, and Bryan Louiselle; Book Adaptation by Patricia Cotter.
Based on the story of FA MULAN, and subsequent 1998 Disney film, this musical takes our audience on a journey to ancient China where we meet young Mulan - a 'black sheep' of sorts - as she prepares for the city's matchmaker. After ruining the ceremony and dishonoring her family, Mulan is determined to win her family's respect back. Mulan poses as a man and joins the Emperor's army. An action packed adventure ensues, as we follow Mulan in her quest to fight against the Huns and save China from the evil Shan-Yu.
The adaptation is adored by many who use the MTI Broadway Junior Collection! The cast size is very flexible and there are many ensemble roles; perfect for your larger programs. This title can also be used as an educational tool for your actors as they learn about the culture, the people, the history, and the story of China.
Available Resources
As a title in our MTI Broadway Junior Collection, we are proud to say that DISNEY'S MULAN JR. can be paired with a number of fantastic educational & promotional resources. These exclusive features include:


Director's Guide


Libretto/Vocal Student Book


Chorus Book


Student Rehearsal CD






License Your Production!
If you would like more information on DISNEY'S MULAN JR., visit the
official show page.
To check out set & costume rentals, pictures, video, and more...visit the ShowSpace page by clicking
here.
Are you finally ready to license your very own production of DISNEY'S MULAN JR.? First, make sure you have opened an official account with Music Theatre International. Next, head to
www.mtishows.com
and login to your My MTI Account. Further instructions will become available after logging in!
If you have any questions or concerns in regards to licensing, e-mail
Licensing@mtishows.com
or call your Account Representative at
212 - 541 - 4684