Music Theatre International Appoints Bert Fink Chief Creative Officer for MTI Europe
Music Theatre International Appoints Bert Fink Chief Creative Officer for MTI Europe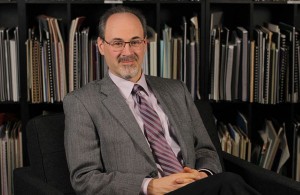 New York, November 5, 2015 - Bert Fink will join Music Theatre International (MTI) as Chief Creative Officer for MTI Europe, it was announced today by Drew Cohen, President and Chief Operating Officer of MTI Worldwide.
MTI, already the largest musical theatre licensing agency in America, recently announced a global expansion with new offices in London (MTI Europe, shared with its long-standing agent Josef Weinberger Ltd.), and Melbourne (MTI Australasia, continuing its close relationship with Hal Leonard Australia Pty Ltd).
Fink will join MTI Europe Managing Director Seán Gray and his team in early 2016.
MTI, co-founded by legendary composer Frank Loesser and orchestrator Don Walker, today represents the world's greatest collection of musicals, encompassing over 400 titles and servicing more than 100,000 clients worldwide.  MTI's catalogue includes Broadway classics (Guys and Dolls, West Side Story, Fiddler on the Roof, The Music Man, Annie); the ground-breaking works of Stephen Sondheim (Into the Woods, Sweeney Todd, Follies, A Little Night Music); global titles such as Mamma Mia!, Hairspray, and Billy Elliot; Cameron Mackintosh-produced hits Les Misérables and Miss Saigon; Disney's  Newsies and Beauty and the Beast; and the Mackintosh and Disney-produced Mary Poppins.
Drew Cohen said:  "We are thrilled to welcome Bert Fink to the MTI family. Bert's world-class reputation throughout the theatre community, along with his talent for connecting producers with the right shows for their stages, will benefit not only MTI but all of the authors whom we represent, and all of the customers we serve.  Few people in our industry have Bert's wealth of experience, and our teams in London as well as in New York and Melbourne are eager to work collaboratively with Bert."
Seán Gray said:  "I have known and enjoyed working with Bert for many years, through Josef Weinberger's long representation of the Rodgers & Hammerstein Organization.  I have great respect for his knowledge and ability, and he will be a wonderful addition to the new MTI Europe office.  We are all looking forward to welcoming him on board in the New Year and to doing great things together for our authors' shows."
Fink will join MTI Europe after having served for three years in London as Senior Vice President/Europe for Rodgers & Hammerstein: An Imagem Company. Prior to his London transfer, Fink served in R&H's New York office for nearly a quarter century in a variety of publicity, promotion and production capacities.  "It has been my privilege to work on a remarkable catalogue with [R&H President] Ted Chapin and my extraordinary colleagues in New York, London and Berlin," says Fink. "But I am excited by the opportunity Cameron, Freddie, Drew and Seán have offered me at MTI Europe - a chance to promote an astonishingly rich and varied collection of musicals across the vibrant British and European markets."
Freddie Gershon, partner in, and CEO of, MTI, also conceived the Company's Educational Division and its acclaimed Broadway Junior Collection for Young Students. Gershon said: "Bert's presence at MTI serves all of us well, and particularly the Junior and Kids programs. His passion and creativity brings us a fresh talent planting seeds for new performers and, ultimately, for a new audience enjoying the magic of live musical theatre. I've known Bert for many years, and I am genuinely delighted, and feel validated, that my vision of 20 years ago will be carried on in his capable hands alongside that of the great team he joins at MTI Europe."
Sir Cameron Mackintosh, co-owner of MTI said:  "As Music Theatre International expands its worldwide operations I'm delighted, on both a personal and professional level, that Bert Fink is joining our management team, adding his vast experience of the secondary licensing market to ours and ensuring that MTI will remain the pre-eminent and most innovative library of great musicals in the world.  I first met Bert in 1982 when he was working in the press office for Cats in New York.  I could see from the start that he loved the musical theatre and, like the show he was working on,  he was a curious cat fascinated by all aspects of its production.  He gained great insight into the process of creating a musical and that, coupled with his boundless enthusiasm, is the reason that during his time with Rodgers & Hammerstein he became one of the great ambassadors of promoting both amateur and professional productions of musicals around the world.  Everyone at MTI have known and admired Bert for many years so we are all delighted that he has now decided to settle in Europe and have a new adventure with us, working with our extraordinary stable of authors and shows.  An exciting new chapter in MTI's illustrious 60 years history is about to begin."