National Community Theatre Directors Conference Tackles Issues Facing Arts Organizations
National Community Theatre Directors Conference Tackles Issues Facing Arts Organizations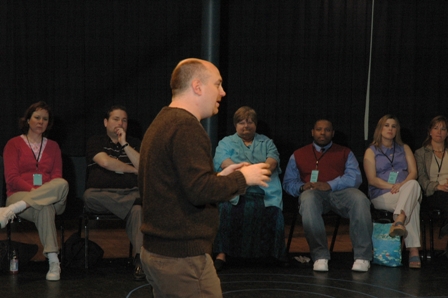 Attending a conference is a great way to share ideas and learn valuable marketing, budgeting, and programming strategies.
Something special is happening at University of Wisconsin-Madison.  On November 22-24, the campus will host the National Community Theatre Directors Conference, where those working full-time in community theatres across the country can see for themselves that theatre transcends geographic boundaries.  Guided by Facilitator John Viars, who has been the Executive Director of the Des Moines Playhouse for 27 years, participants will discuss topics specific to community theatres, including marketing and fundraising strategies, outreach programs, and selecting a season.  The conference is also a valuable networking opportunity, as participants can share experiences and ideas.
Miranda McClenaghan, the director of the conference, adds that "people cite many reasons for attending...one attendee actually said that he figured out that the National Managing Director's Conference has saved his theatre $50,000 over the past 10 years because of the ideas and connections he has made through attending."  Cost-saving ideas are especially meaningful in this economic climate, and McClenaghan assures that the conference will reflect that.  "This year we are paying close attention to the economy and what strategies other theatres have adopted in order to maintain financial health during this tough economic time," she explains.
Budgeting advice isn't the only reason to attend this year's conference.  According to McClenaghan, attendees will also:


Learn they are not alone in addressing the everyday challenges of running a theatre, no matter what size of budget they are managing


Pose specific questions and hear how others have handled similar situations in the past


Receive a list of productions that were successful and those that were "a bust" as the group constructs the "Hits and Misses of 2007 - 2009


Develop a support network that stays in contact through list serves in between the conferences


Leave with electronic versions of administrative material used by other theatre companies (marketing materials, budget outlines, board policies, staff handbooks, and much more!)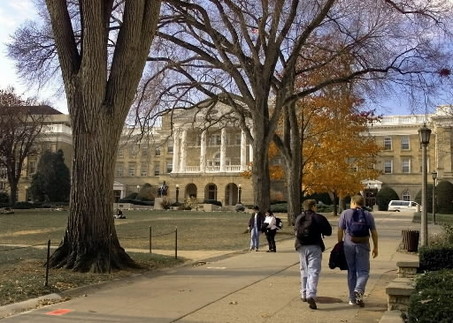 UW-Madison's gorgeous campus
For more information and to register for the National Community Theatre Directors Conference,
click here
.