NBC's SMASH to Sponsor 2012 Junior Theatre Festival
NBC's SMASH to Sponsor 2012 Junior Theatre Festival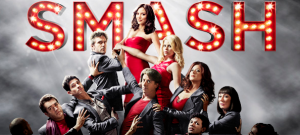 A thundering chorus of 3,000+ Broadway stars, students and teachers will lock step and raise their voices and hearts in song during the
2012 Junior Theater Festival
, a monumental celebration of on-stage and backstage excellence happening January 13 - 15, 2012 in Atlanta, GA, it was announced today by Theater of the Stars president Nick Manos and
Timothy Allen McDonald
, founding chairman of iTheatrics. Presented by New York's iTheatrics and Atlanta's Theater of the Stars and sponsored by leading theatrical licensor Music Theatre International (MTI), Disney Musicals and NBC, the Junior Theater Festival is the world's largest musical theater festival dedicated to groups working with elementary school, middle school and high school aged students.
"We believe it is important to celebrate and nurture opportunities for kids to participate in musical theater as an outlet to discover their interests and talents at an essential time in their personal development," says Manos. "The festival and its related activities provide an exciting way to share their participation with a wider audience and to deepen the kids' understanding and appreciation of musical theater."
"Study after study affirms that students who participate in the arts test higher academically, are better citizens, and are better problem solvers. The Junior Theater Festival encourages young artists to express their creativity and collaborate with people of all ages and backgrounds by staging student-driven musical theater in their community," adds McDonald.
Award winning
Annie
creators
Thomas Meehan
,
Charles Strouse
and
Martin Charnin
will travel to the festival to accept the 2012 Junior Theater Festival Award recognizing their contributions toward the advancement of musical theater for young people. In 1995, MTI Chairman Freddie Gershon partnered with Meehan, Strouse and Charnin to premiere Annie JR., which launched Broadway Junior, the first educational division in a major musical theater licensing firm, which over the past 16 years has transformed the marketplace for age-appropriate performance material for young performers.
"Tom Meehan, Charles Strouse and Martin Charnin are some of the initial musical theatre authors who supported MTI's efforts to create versions of shows to be performed by grade school students. They were concerned that the next generation of potential theatre lovers was being lost to budget cuts and video games, and they knew the answer was in teachers and students. Since that first performance of Annie JR. in 1998, millions of young people and their teachers have proven them right, and the culture and expectations of communities around the USA have forever been changed," says Gershon.
Beginning in 2010, the festival has paid tribute to the leadership and dedication of Freddie Gershon who conceived the junior musical in 1994 by renaming its student awards for excellence in theater "The Freddie G's."
Disney Musicals will sponsor the Saturday, January 14th New Works Showcase in which six Junior Theater Festival groups will perform new musicals for all attendees which will soon be made available for licensing by MTI. Boothbay Region YMCA in Boothbay, ME will present selections from Disney's Peter Pan JR.; Jeter Backyard Theater in Gibsonia, PA will present Dinosaurs Before Dark KIDS - A Magic Tree House Musical; Academy of Theater Arts in Williamsville, NY will perform Disney's My Son Pinocchio JR.; Jefferson Performing Arts Center (JPAS) KIDS, in New Orleans, LA will perform Meredith Willson's The Music Man KIDS; BATAVA in League City, TX will present Dr. Dolittle JR., and Gwendolyn Brooks Middle School, Oak Park, IL will perform Finian's Rainbow JR.
Through its partnership with MTI, Disney Theatrical Group has released educational stage versions of popular Broadway shows, animated features and live-action movies including: 101 Dalmatians, Elton John and Tim Rice's AIDA, Aladdin, Alice in Wonderland, The Aristocats, Beauty and the Beast, Camp Rock, Cinderella, High School Musical, High School Musical 2, The Jungle Book, The Little Mermaid, Mulan, Sleeping Beauty, Tarzan and Winnie the Pooh. More stage adaptations are in development and will be licensed exclusively through MTI.
NBC's new series "Smash"
will sponsor "'Smash' Sunday," on Sunday, January 15th, a full day of activities for all 3,000+ festival attendees as part of a philanthropic partnership between NBC's "Smash" and iTheatrics' Junior Theater Project. The show will offer a sneak peek at the new series in advance of its Monday, February 6th (10:00 pm Eastern) network premiere. "'Smash' Sunday" activities will include the Broadway Junior Slam (a challenge in which students and teachers who have not met must stage and present a scene and song from a musical in one hour), the technical theatre showcase and adjudication, the choreography DVD call backs, the Hero award presentation and the Closing Celebration. Additionally, in the spirit of inspiring students in their respective productions, the show will provide tickets for all JTF participants to see a professional production of Annie at the fabulous Fox Theatre.
NBC's "Smash" follows a cross-section of dreamers and schemers who want to be part of a new Broadway musical: from the successful songwriting duo Tom (Tony Award nominee Christian Borle) and Julia (Emmy award winner Deborah Messing, Will & Grace) and Julia's husband (Brian d'Arcy James); to Midwestern beauty (Katharine McPhee, American Idol); tenacious producer Eileen (Oscar winner Angelica Huston), a former tv sitcom star (Nick Jonas) and a brilliant director (Jack Davenport). The show is produced by Steven Spielberg, Craig Zadan and Neil Meron and features music by Tony and Grammy award-winning songwriters Marc Shaiman and Scott Wittman (Hairspray).
Other Broadway celebrities slated to appear at the festival include Broadway director, choreographer and performer Baayork Lee (A Chorus Line, Promises, Promises, Flower Drum Song, The King and I) and director, producer, choreographer and performer Jeff Calhoun (Newsies, Bonnie and Clyde, Disney's High School Musical, Deaf West's Big River).
The 2012 Junior Theater Festival offers an enthusiastic environment for students and teachers to interact with thousands of others who share their passion for musical theater. In addition to presenting a 15 minute selection from their musical, both students and teachers participate in interactive workshops led by Broadway and West End professionals, gain from professional development, enjoy theatrical fellowship and attend a professional production of Annie at the fabulous Fox Theatre. In true Junior Theater Festival form, student techies work side-by-side with festival staff in running all aspects of the festival experience.
Eight exceptional educators from schools and performing arts centers around the country will be selected for the 3rd annual "Broadway Welcomes America's Teachers at the Freddie G Theatre Experience," in which the teachers will receive an all-expenses paid trip to New York City to collaborate with each other and work one-on-one with Broadway greats. The event is sponsored by MTI's Freddie ("G") Gershon and his wife Myrna Gershon and is a thank you for all that teachers do to introduce the next generation to Broadway and musical theater.
The Broadway Junior scouts will be on the lookout for outstanding students who will be invited to audition for iTheatrics Resident Choreographer Steven G. Kennedy for future Broadway Junior shoots for "how-to" choreography videos for Disney's My Son Pinocchio JR., Disney's Peter Pan JR., Xanadu JR., Fiddler on the Roof JR., Hairspray JR., Singing in the Rain JR., and Dinosaurs Before Dark KIDS - A Magic Tree House Musical. This past summer, 25 students selected from the 2011 Junior Theater Festival worked with Kennedy to film "how-to" choreography DVDs for Disney's Winnie the Pooh KIDS and the soon-to-be-released titles Doctor Dolittle JR., Finian's Rainbow JR., and Disney's The Little Mermaid JR. in New York City. These videos will be used in thousands of schools across the country and internationally.
While the Junior Theater Festival is not about creating the stars of tomorrow, many of the stars of today have played a role. Past festival attendees have included actor Zac Efron; Stephen Schwartz (the composer of Godspell, Pippin, My Son Pinocchio, Children of Eden, Wicked, Mulan JR. and Capt'n Louie); four-time Tony nominated composer Jeanine Tesori (Thoroughly Modern Millie, Shrek the Musical); Disney Theatrical Group President Thomas Schumacher; Broadway Director Kenny Leon (Fences, A Raisin in the Sun, The Mountaintop), Grammy award-winning musician, producer and songwriter Bryan-Michael Cox; Broadway actors Henry Hodges (Mary Poppins), Jenn Colella (High Fidelity, Urban Cowboy), Jenifer Foote (A Chorus Line, Dirty Rotten Scoundrels), Christy Carlson Romano (Kim Possible, Disney's Beauty and the Beast, Avenue Q); American Idol's musical director Michael Orland and Playbill columnist and Talkin' Broadway radio host Seth Rudetsky.
The Junior Theater Festival was founded in 2003. In 2010 the Festival became an annual event.