NEXT TO NORMAL -- Now Available for Licensing!
NEXT TO NORMAL -- Now Available for Licensing!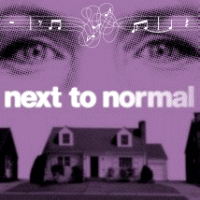 MTI is proud to announce that one of the most critically-acclaimed and groundbreaking new musicals of our generation,
NEXT TO NORMAL
is now available for Licensing!  Written by composer
Tom Kitt
and book-writer/lyricist
Brian Yorkey
,
NEXT TO NORMAL
is an emotionally honest look at a woman with bipolar disorder and the impact her illness has on her family.
With a thrilling contemporary score,
NEXT TO NORMAL
is an emotional powerhouse of a musical
painting a complex picture of depression that enables every audience member - including those not personally affected by mental illness - to relate to the story of Diana and her family.
Featuring a cast of six (four men and two women), the show requires strong vocal performances, but dancing/choreography can be kept quite simple.
Reviews and Accolades
NEXT TO NORMAL was nominated for eleven 2009 Tony Awards and won three  (Best Original Score, Best Orchestration and Best Performance by a Leading Actress in a Musical for Alice Ripley).
It won the 2010
Pulitzer Prize for Drama
, becoming just the eighth musical in history to receive the honor. The previous musical to win the Pulitzer was
RENT
, in 1996, which was also directed by Michael Greif. In awarding the prize to
Kitt
and
Yorkey
, the Pulitzer Board called the show "a powerful rock musical that grapples with mental illness in a suburban family and expands the scope of subject matter for musicals."
NEXT TO NORMAL
began previews on Broadway at the Booth Theatre on March 27 and opened on April 15, 2009. About six weeks into the Broadway production,
NEXT TO NORMAL
made history by publishing an adapted version of the show over Twitter - garnering over one million avid fans!  Over 35 days, the serialized version of the show was published in short messages. The Twitter performance ended the morning of June 7, 2009, the morning of the 2009 Tony Awards.
The show was hailed by critics and audiences alike. Innovative and groundbreaking,
Rolling Stone
credits the show with "pushing Broadway  in new directions."  Producer David Stone said, "Everything about
NEXT TO NORMAL
- from its subject matter to its unprecedented route to Broadway-has been unexpected and atypical."
Audience members typically gave the show five stars, with one fan going so far as to say, "Simply genius. Everything about this show is pure genius. The libretto, the music, the acting, everything! I hope to see it again....and again..."
The Score
The show's rock score utilizes the genre to its fullest, ranging from the delicate "I Miss the Mountains" to the high-energy "Wish I Were Here," making it easy to see how
NEXT TO NORMAL
won the 2009 Tony Award for Best Score.
The
official Broadway / Touring website
has some great audio features including this interactive song player with lyrics and notations: