Resource Spotlight: OrchEXTRA®
Resource Spotlight: OrchEXTRA®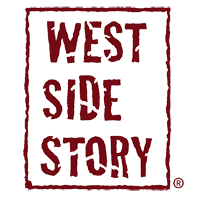 MTI is proud to announce that OrchEXTRA® is now available for WEST SIDE STORY!
Imagine Leonard Bernstein and Stephen Sondeim's soaring score brought to its full capacity… by a pit containing a piano, cello, clarinet, and trumpet.
By enhancing the live musicians you have with the amazing technology of OrchEXTRA®, you no longer have to sacrifice sound for lack of available resources.
With OrchEXTRA®, you can:


Experience the sounds of full orchestration without all the musicians


Fill in the missing instruments needed to realize a full Broadway score, while at the same time encouraging all available musicians to participate


Allow musicians to follow a conductor's fluctuating tempo as OrchEXTRA® adjusts to handle subtle musical expression


MTI customers have found OrchEXTRA® to be an invaluable resource:
"The worst thing about our musicals was the music. Now with the OrchEXTRA®, the quality of the music matches the rest of our production's high quality."
– Morrie Enders, Artistic Director of La Crosse Community Theatre

Hear a first-hand account of what OrchEXTRA® can do for your theatre. Kathy Chitwood, Executive Director of Eastlight Theatre in East Peoria, IL, discusses how she has used OrchEXTRA® to bring her shows to life.

Don't miss the opportunity to put up the show of your dreams. With OrchEXTRA®, the music swells and the curtain rises on 27 of MTI's most beloved titles, including the incomparable masterpiece WEST SIDE STORY.
For more information and for a full listing of titles available with OrchEXTRA®, visit the OrchEXTRA® Resource Page.