SHOUT! THE MOD MUSICAL: License this Groovy Smash Hit
SHOUT! THE MOD MUSICAL: License this Groovy Smash Hit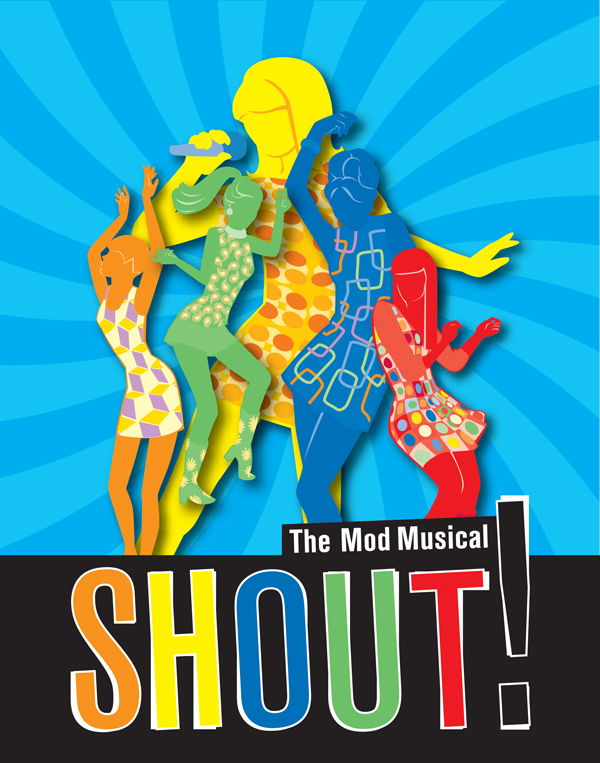 There's a groooovy new musical available for licensing that makes you want to shout!
Co-Conceived by Director Phillip George (
Forbidden Broadway, Forbidden Hollywood
) and Choreographer David Lowenstein (
Whoop-Dee-Doo!,
Revival of
The Best Little Whore House in Texas
),
SHOUT! THE MOD MUSICAL
had its Off-Broadway premiere at the Julia Miles Theatre in New York City followed by a successful tour of the United States. 
SHOUT! THE MOD MUSICAL
has also set sail for Hawaii on Norwegian Cruise Lines' Pride of America and has toured the United Kingdom, Japan, and Korea. With a multicultural cast of 5 women, of all shapes, sizes, and sounds, where can you go wrong?
Traveling in time through the 1960's to the 1970's,
SHOUT!
is the mod musical magazine that chronicles the dawning of the women's liberation movement. English and American women were redefining themselves in the face of changing attitudes about gender.
SHOUT! THE MOD MUSICAL
captures and celebrates this period of history with beautiful birds and smashing sounds that made England swing in the 1960's, featuring such songs as "1,2,3", "Son of a Preacher man", "Diamonds are Forever" and "Downtown".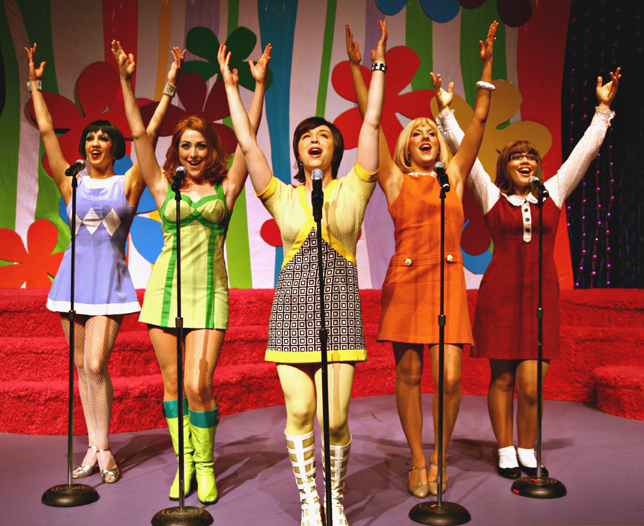 Here's what critics are saying about
SHOUT! THE MOD MUSICAL
:
"A bright vinyl time capsule" -
The New York Times
"Stylish and inventive.a surprisingly shagadelic shindig.
even hardcore cynics and '60s deniers will have a hard time
resisting Shout!'s full bouffant bounty." -
Talkinbroadway.com
"Shout it from the Rooftops. A kaleidoscopic celebration of British Pop Culture in the 60's!" -
Dress Circle
"The Hottest New Musical in New York!" -
Good Morning America
For more information or to license, visit
SHOUT! THE MOD MUSICAL
on
MTI Shows
.
To "click" with  other
SHOUT! THE MOD MUSICAL
fans, visit
MTI ShowSpace
.