The 25th Annual Putnam County Spelling Bee Celebrates its 10-Year Anniversary
The 25th Annual Putnam County Spelling Bee Celebrates its 10-Year Anniversary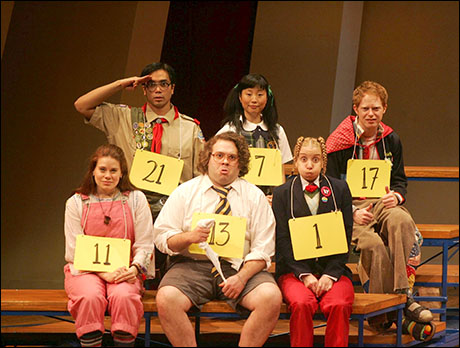 The perennial favorite 25th Annual Putnam County Spelling Bee is celebrating its 10-year anniversary this month. Since becoming available for licensing in 2011 this TONY winner has been produced by 3000 theatres worldwide. Featuring an unforgettable score by William Finn and a truly original book by Rachel Sheinken, Spelling Bee has become a staple for every type of theatre from high schools to large professional theatres.
To commemorate the 10th anniversary the original cast members reunited for a one-night only concert at Town Hall in New York City. To read more about the sold-out event and some great behind-the-scenes memories, see the articles below.
Must See! Spelling Bee Cast Members Share Rarely-Seen Backstage, Candid and Personal Pics
Drunken Spellers, the Making of "Magic Foot " and More Memories from the Cast of Spelling Bee
Original Cast, Including Jesse Tyler Ferguson, Jose Llana, Lisa Howard, Reunite for Spelling Bee Anniversary Concert
Hugs and Plenty of Laughs! Go Inside the Big Spelling Bee Anniversary After-Party With Original Cast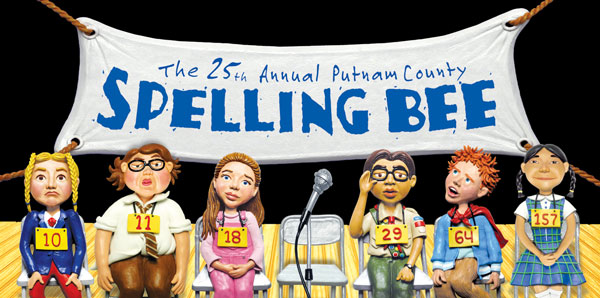 Winner of the TONY and the Drama Desk Awards for Best Book, The 25th Annual Putnam County Spelling Bee has charmed audiences across the country with its effortless wit and humor. Featuring a fast-paced wildly funny and touching book by Rachel Sheinkin and a truly fresh and vibrant score by William Finn, this bee is one unforgettable experience.
An eclectic group of six mid-pubescents vie for the spelling championship of a lifetime. While candidly disclosing hilarious and touching stories from their home life, the tweens spell their way through a series of [potentially made-up] words hoping to never hear the soul-crushing, pout-inducing, life un-affirming "ding" of the bell that signals a spelling mistake. Six spellers enter; one speller leaves! At least the losers get a juice box.
A riotous ride complete with audience participation,
The 25th Annual Putnam County Spelling Bee
is delightful den of comedic genius. The small cast and unit set make this a perfect option for high schools or community theatres.
The 25th Annual Putnam County Spelling Bee
is a fast-paced crowd pleaser and an instant theatre patron favorite.
License The 25th Annual Putnam County Spelling Bee here.