The Kennedy Center Announces 2015 Recipients of The Kennedy Center/Stephen Sondheim Inspirational Teacher Awards
The Kennedy Center Announces 2015 Recipients of The Kennedy Center/Stephen Sondheim Inspirational Teacher Awards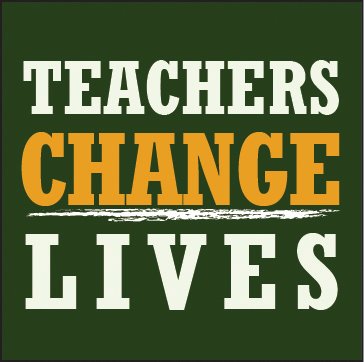 (WASHINGTON)—The John F. Kennedy Center for the Performing Arts announced the 2015 winners of Kennedy Center/Stephen Sondheim Inspirational Teacher Awards—a series of annual grants which recognize American teachers by spotlighting their extraordinary impact on the lives of students. Thirteen teachers were selected in 2015 from a pool of nominations received through the Kennedy Center's
website
. Award recipients each receive $10,000 and are showcased, along with the people they inspired, on a
website
dedicated to inspirational teachers. The awards were created in honor of Stephen Sondheim's 80th birthday in 2010 and were initiated and funded through the generous support of Myrna and Freddie Gershon.
The teachers are: Dr. John C. Carr (posthumous) of Washington, D.C.; Dr. Melissa Collins of Memphis, Tennessee; Jack Ellis of St. Clair Shores, Michigan; J.P. Fugler of Van, Texas; Vivian Fusillo of Winona, Minnesota; Arthur Hall of Lumberton, North Carolina; Joshua Hosler of Lake Orion, Michigan; Arlene Kies of Durham, New Hampshire; Dr. Gagik Melikyan of Northridge, California; Teresa Parrott of Salisbury, Maryland; Tracey Rains of Sevierville, Tennessee; Jim Robert of Ann Arbor, Michigan; and Evelyn Seubert of Reseda, California.
After reviewing the submissions of the winning teachers, Mr. Sondheim requested that for the first time in the program's five years, a nominating student also receive a grant.  Valerie Peters will receive an award for the outstanding nomination of her teacher Arlene Kies. Ms. Peters, now a professional pianist, was born with an atypical cleft hand, with only a thumb and small finger on one hand. The first time she met her new teacher, Ms. Kies sat down at the piano and played with just her thumb and index finger. As Ms. Peters stated in her video submission, "It was the first time anyone had ever tried to get inside my body and feel what I felt when I played the piano."
In many people's lives there is at least one teacher who inspired and helped them become who they are today. Although the range of subjects and grades taught vary widely, these teachers have one thing in common: each has overwhelmingly impacted his or her students' lives and encouraged them to reach their potential. Quotes from nomination essays include: "I remember Dr. Collins telling me that 'I could be whatever I wanted if I worked hard and dared to dream…'"; "Many people in my life have asked me what he did that was better than any other teacher. That moment answers this question. Up until that point, no other teacher seemed to care about my opinion, or valued my work"; "Mrs. Rains is the reason a poor girl who once ate her meals from the local food bank now has a degree from Duke University. She is the reason I am working in the legal field today. She helped me break the cycle of poverty and achieve more than anyone else expected."
"Teachers define us," stated Stephen Sondheim.  "In our early years, when we are still being formed, they often see in us more than we see in ourselves, more even than our families see and, as a result, help us to evolve into what we ultimately become.  Good teachers are touchstones to paths of achieving more than we might have otherwise accomplished, in directions we might not have gone."
"The Kennedy Center/Stephen Sondheim Inspirational Teacher Award is a great opportunity to shine a spotlight on the terrific work teachers do in their communities every day," said Darrell M. Ayers, Vice President of Education and Jazz at the Kennedy Center. "We see the difference teachers can make first hand through our work in schools across the country, and are grateful for all they accomplish."
Noted composer and lyricist Stephen Sondheim frequently attributes his success to the teachers in his life. The Kennedy Center/Stephen Sondheim Inspirational Teacher Awards are presented each year around Sondheim's birthday—March 22—to a select group of teachers, kindergarten through college, who are nominated via the Kennedy Center
website
. Nominators must be at least 18 years of age and have been a student of the nominee. Teacher nominees must teach or have taught in a K-12 school, college, or university in the United States. Teachers of all grade levels and subject areas are eligible. A panel of judges reviews a pool of nominations and selects the recipients based on the power and quality of the nomination from their former students.
Winner of the Special Tony Award® for Lifetime Achievement in the Theatre,
Stephen Sondheim
has received more Tonys® than any other composer. Mr. Sondheim wrote the music and lyrics for
Saturday Night
,
A Funny Thing Happened on the Way to the Forum
,
Anyone Can Whistle
,
Company
,
Follies
,
A Little Night Music
,
The Frogs
,
Pacific Overtures
,
Sweeney Todd
,
Merrily We Roll Along
,
Sunday in the Park With George
(for which he received a Pulitzer Prize),
Into the Woods
,
Assassins, Passion
, and
Road Show,
as well as lyrics for
West Side Story
,
Gypsy
and
Do I Hear a Waltz?
and additional lyrics for
Candide
. Revues of his work include
Sondheim on Sondheim,
Side by Side by Sondheim
,
Marry Me a Little
,
You're Gonna Love Tomorrow,
and
Putting It Together
and
A Bed and a Chair.
For films and television, he composed the scores of
Stavisky
and
Reds
and wrote songs for
Dick Tracy
, for which he received an Academy Award®. He also received the Kennedy Center Honors in 1993. Mr. Sondheim is on the Council of the Dramatists Guild, having served as its president from 1973 to 1981.
Nominators for posthumous recognition of a teacher must designate a 501(c)3 organization or fund within a K-12 school, school system, college, or university in the United States to receive the $10,000 award in the deceased teacher's name. To learn more about the Stephen Sondheim Inspirational Teacher Awards, please visit
kennedy-center.org/sondheimteacherawards
.
A full list of recipients and their nominating students is below.
| | | | | | |
| --- | --- | --- | --- | --- | --- |
| TEACHER | CITY, STATE | NOMINATING STUDENT | | | |
| Dr. John Carr (Posthumous) | Washington, DC | Dr. Rosalind Flynn | | | |
| Dr. Melissa Collins | Memphis, TN | Gerita Perry | | | |
| Jack Edmond Ellis | St. Clair Shores, MI | Cheryle Kahl | | | |
| JP Fugler | Van, TX | Jacob Savage | | | |
| Vivian Fusillo | Winona, MN | Barbara H. Crook | | | |
| Arthur Hall | Lumberton, NC | Shawn Ray | | | |
| Joshua Hosler | Lake Orion, MI | Taylor Fasseel | | | |
| Arlene Kies | Durham, NH | Valerie Peters | | | |
| Dr. Gagik Melikyan | Northridge, CA | Christopher Wild | | | |
| Teresa Parrott | Salisbury, MD | Bumjun Kim | | | |
| Tracey Rains | Sevierville, TN | Chelsea Hayes | | | |
| Jim Robert | Ann Arbor, MI | Nora Rabiah | | | |
| Evelyn Seubert | Reseda, CA | Quyen Le | | | |
| | | | | | |
| | | | | | |
| | | | | | |
| | | | | | |
About Education at the Kennedy Center
The Kennedy Center retains its commitment as the nation's cultural center to educating and enlightening children and adults in Washington and around the country. The Center's national education programs include:
Ensuring the Arts for Any Given Child
, which works with 14 municipalities and their school districts around the country to develop a long-range strategic plan for arts education; ARTSEDGE, a website that offers standards-based materials for use in and out of the classroom, Partners in Education, which forges relationships between an arts organization and its neighboring school systems to build effective arts education programs for teachers and teaching artists; Kennedy Center Alliance for Arts Education Network, which works with 33 state organizations on arts education policy issues; Explore the Arts, which provide insight into the cultural and historical context of the works presented on stage and sparks dialogue between audiences and the artists who have created the performances through participatory workshops, demonstrations, panels, master classes, and open rehearsals; and the Kennedy Center/ Stephen Sondheim Inspirational Teacher Awards, which acknowledge teachers of grades K-12 whose efforts have made a significant impact on their students.
In and around DC, the Kennedy Center's programs include
Changing Education Through the Arts
, a program that works with 15 schools in the area to affect long-term change in school culture through professional learning in arts integration; Professional Development Opportunities for Teachers, which trains Washington-area educators to teach the arts or other subject areas through the arts; and Washington, D.C. Partnership Schools, where the Center provides resources and teaching artist residencies to 20 elementary, junior, and senior high schools in Washington, D.C. The Center also mounts more than 100 events and performances of theater, music, dance, and opera throughout the season for more than 100,000 local school-aged children.
In addition, the Center offers multiple skill development programs for young artists and professionals both locally and nationally, including the National Symphony Orchestra's Youth Fellowship Program, Summer Music Institute, and High School Competition; Washington National Opera's Domingo-Cafritz Young Artist Program, Opera Institute, and Kids Create Opera Partnership; the biennial New Visions/ New Voices forum for development of new plays for young people; Exploring Ballet with Suzanne Farrell; Betty Carter's Jazz Ahead; VSA's Playwright Discovery Program, Young Soloists, and Visual Arts Programs; arts administration internships; and the  Kennedy Center American College Theater Festival, which impacts hundreds of thousands of college-aged theater students across the country and marks its 47th anniversary in 2015.
FUNDING CREDITS:
The Kennedy Center/Stephen Sondheim Inspirational Teacher Award is made possible by  Myrna and Freddie Gershon.  
For more information about the Kennedy Center/Stephen Sondheim Inspirational Teacher Awards, please visit kennedy-center.org/sondheimteacherawards.