The Musical Ragtime Is Right for the Times
The Musical Ragtime Is Right for the Times
Music Theatre International's CEO Freddie Gershon was recently featured on HuffPost Live discussing a powerful production of Lynn Ahrens, Stephen Flaherty, and Terrence McNally's award-winning
Ragtime
in Syracuse, NY. The production combined performances with community awareness and education initiatives. You can read the full article below or click
here
to read and comment on HuffPost Live.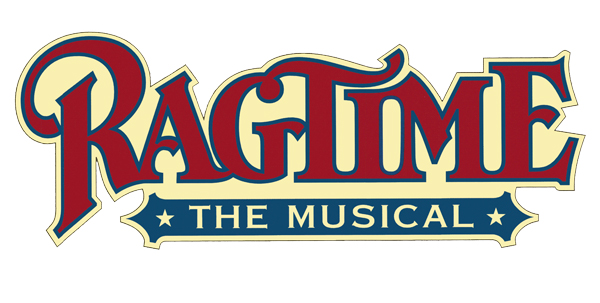 Like most Americans, I've been shocked by the recent news of police brutality in some of our nation's most segregated communities. But I should not be surprised. Discrimination and social injustice are nothing new in American life. In fact, they are perennial themes in our history--and our art.
Ragtime
, a Tony Award-winning musical from nearly two decades ago, dealt with discrimination and social inequality in the United States at the turn of the twentieth century. Sadly, this work of art could not be more relevant than today, as we struggle to instill American ideals of fairness and justice in our society and institutions. The more intractable these issues seem to be, the more we need art to help us talk about and overcome them.
Ragtime
is doing just that, right now, in Syracuse, New York.
In May, the 45th Annual "Celebration of the Arts" program of St. David's Episcopal Parish mounted a production of 
Ragtime
 in this city of nearly 145,000 people, a quarter of whom are African-American. As recently as 2012, the Brookings Institute ranked Syracuse as the ninth most segregated city in America. With a goal to stimulate dialogue across racial and cultural divides, St. David's collaborated with Salt City Center for the Performing Arts, the Paul Robeson Performing Arts Company, and Appleseed Productions to present 
Ragtime
 in three different pillars of the community--St. David's Church, Hopps Memorial CME Church, and Atonement Lutheran Church.
Based on E. L. Doctorow's 1975 novel by the same name, 
Ragtime
 uses song to weave together stories of early twentieth-century New York from three very different perspectives--African Americans in Harlem, immigrants from Eastern Europe, and upper-class suburban whites. The differences of these groups are bridged and transcended by the popular music of the era, much like today. Back in 1998, the original Broadway production of 
Ragtime
 was nominated for "Best Musical" among its 13 Tony nominations. Terrence McNally won the Tony Award for "Best Book of a Musical," and composer Stephen Flaherty and Lynn Ahrens won Tonys for "Best Original Score." Ahrens, a Syracuse University graduate, also won the Drama Desk Award for "Outstanding Lyrics" (as did McNally and Flaherty in their respective categories). The production won a Tony Award for "Best Orchestrations," and Audra McDonald won her third Tony for "Best Performance by a Featured Actress in a Musical."
These details are very important to me, as 
Ragtime
 is one of the most valuable works of art licensed for production by my company, Music Theatre International (MTI). But for the community of Syracuse, 
Ragtime
 took on local personality and found its own singular relevance. This production of 100, including an orchestra, featured a diverse representation of actors, singers, musicians, and crew from across the city. Among 
Ragtime
's historical figures, like Harry Houdini and Emma Goldman, the role of Booker T. Washington was played by Reverend Bernard Alex, Senior Pastor at Syracuse's Victory Temple Fellowship Church, who attended Booker T. Washington's Tuskegee Institute.
In the days leading up to opening night, organizers held a series of public events to explore the musical's cultural history--after all, Broadway's famed Shubert brothers were from Syracuse! But more importantly, these public events gave the wider community a chance to discuss some of 
Ragtime
's themes--race, disparities of class, police violence, immigration, equality and justice for women and minorities--topics of intense relevance to Syracuse and the rest of the country. So much of what we struggle with today is right there in 
Ragtime
, a musical about an earlier century.
In fact, 
Ragtime
 seems to be in the air. The play's beautiful score and deeply moving lyrics have found new meaning elsewhere in our current moment. In the last few weeks, the Gay Men's Chorus of Washington, D.C. performed "Make Them Hear You"--
Ragtime
's stirring anthem calling for justice for all--on the steps of the Supreme Court as our nation's top justices debate marriage equality for same-sex couples. Meanwhile, during the same period, PBS aired 
American Denial
, a program chronicling the enduring gap between our nation's stated ideals and our closely held prejudices, both conscious and unconscious. As far as we've come, we have a long way to go. But as the Syracuse production of 
Ragtime
 demonstrates, art has the capacity to teach us about ourselves, our communities, and to build community.
Lyricist Lynn Ahrens wrote of this so eloquently:
YOUR SWORD CAN BE A SERMON,OR THE POWER OF THE PEN.TEACH EVERY CHILD TO RAISE HIS VOICEAND THEN, MY BROTHERS, THENWILL JUSTICE BE DEMANDED...BY TEN MILLION RIGHTEOUS MENMAKE THEM HEAR YOU.
Right now, more than ever, we need the healing power of art--to speak out, to listen, and to be heard.