The Power of Union Jacks in SHOUT! - by Producer Victoria Lang
The Power of Union Jacks in SHOUT! - by Producer Victoria Lang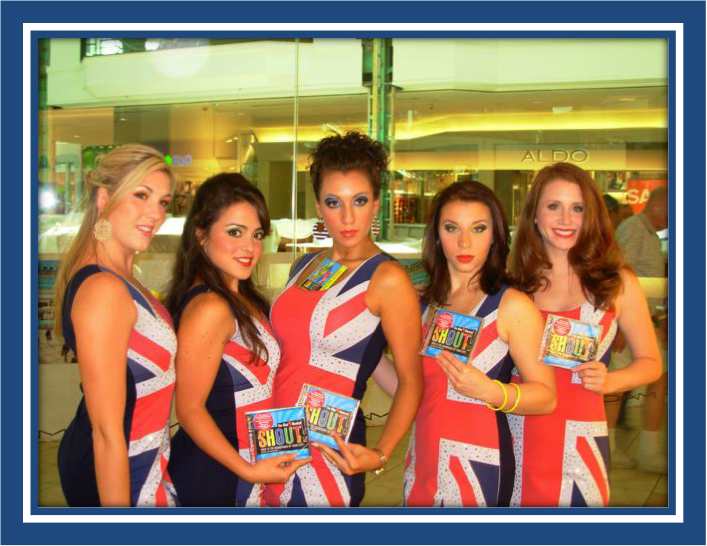 The Union Jack dresses clearly make a great finale in
SHOUT!
So we've put those dresses to work in marketing the show since they are such attention-grabbers off stage as well as on.
Depending on the configuration of your theatre, if there's time after the curtain call, have the cast run around into the lobby and greet the audience as they leave. (You can even have the understudies start by being there already). You'll be surprised how many people will take their picture with the cast with their cell phones, email them to their friends and do your marketing for you. If you have an offer, postcard, flyer, etc. the cast can hand them out as well.
I've always found the cosmetic counters at the local department stores to be extremely good partners in promoting
SHOUT!
– particularly MAC cosmetics. Look into a co-promotion where the cast will appear at the store on Saturday morning in their Union Jack dresses and have their eye-make-up done in their "colors." They will garner a lot of attention for the store and the show. Have the cast hand out your
SHOUT!
flyers, and ask the store to keep some on their counter.  In return, stuff your programs with an offer for the store, and have a special "What Color of the Mod Rainbow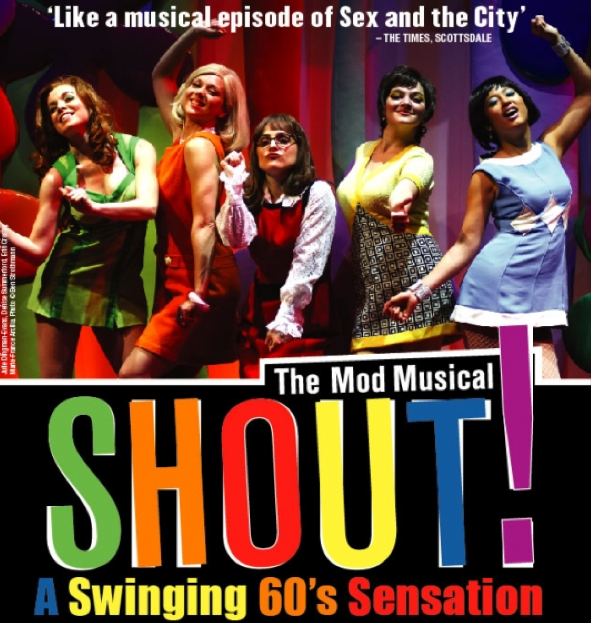 Are You" make-up night in the lobby pre-show. The store will have a further opportunity to promote their products.
And Street Teams in well-populated areas, street fairs, concerts, events, etc. are very effective. We've sewn the letters S-H-O-U-T on the front of the dress, added a pin, or even taped on a flyer for "signage."  Just be sure the ladies have proper supervision. They're smashing!
About Victoria Lang
If you're having a challenge with
SHOUT!
, let me help you solve it.  I really enjoy interacting with fellow Producers. Feel free to
visit my MTI ShowSpace profile
or email me at
VLProducer@aol.com
.
Victoria Lang is the Founder of the
Lang Entertainment Group (LEG)
– an award-winning independent development and production company focusing on theatre, film and interactive media.  In the fall of 2004, LEG opened the first New York Musical Theatre Festival (NYMF) with
SHOUT! THE MOD MUSICAL
, which went on to a six month Off-Broadway run in 2006 before launcing a national tour and productions in Chicago, Japan, Korea, London, and throughout the UK.