TPAC Receives One of the First After-School Creativity Grants from Disney
TPAC Receives One of the First After-School Creativity Grants from Disney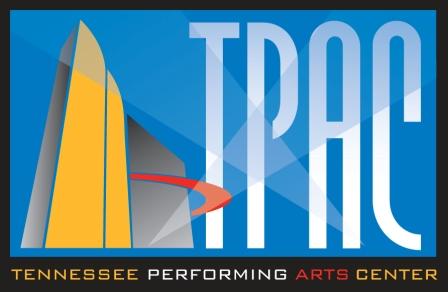 The Tennessee Performing Arts Center has been named one of the first recipients of an after-school creativity grant from Disney.  The $75,000 award will be used to develop sustainable theatre programs in Metro Nashville Public Schools, building on work that began when TPAC was selected as the first organization outside of New York City to offer the Disney Musicals in Schools outreach program.
"Disney's grant allows us to expand Disney Musicals in Schools, an endeavor of TPAC Education, to children at no cost to them," said Kathleen O'Brien, TPAC president and Chief Executive Officer, noting that TPAC has delivered arts education for three decades, from pre-school through high school, by subsidizing student participation in its annual curriculum-based season for young people. "We've trained and placed teaching artists in schools.  We've provided educators with free guidebooks, training, and resources. We've seen that arts education engages children in all subjects and crosses cultural and academic borders. You can imagine how energizing and encouraging it is for us to partner with Disney Theatrical Group to create musicals in Metro Nashville Schools—a new, totally different, and very exciting opportunity for our community."
The grant helps to expand the current after-school program and set the stage for significant growth in the 2012-13 school year.
Disney Musicals in Schools was launched in response to Disney Theatrical Group's (DTG) concern that low-income students in urban, public schools were not afforded equitable access to the arts. After two years of the program thriving in New York City Schools, DTG announced its plan to select a performing arts organization for the launch of Disney Musicals in Schools in a community outside of New York.  TPAC Education was selected for that pilot.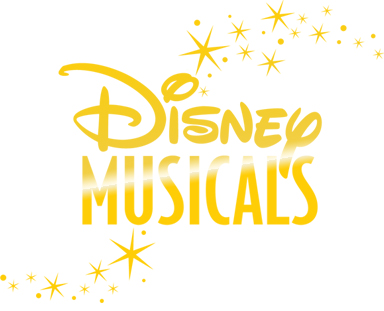 "We're thrilled by the progress TPAC has made in bringing sustainable theatre programs to Nashville schools, and are honored that our parent company has so generously supported our shared mission to provide quality arts-instruction to public school students," said Disney Theatrical Group president and producer Thomas Schumacher.  "Disney Musicals in Schools at TPAC is a unique collaboration between four diverse organizations: TPAC (a non-profit performing arts center), The Walt Disney Company's philanthropic arm, the Metro-Nashville Public School system, and Disney Theatrical Group have all joined forces in an effort to get more kids involved in the arts."
TPAC Education is now working with classroom teachers, music and art specialists in five Metro Nashville Elementary Schools to produce a Disney KIDS musical.  At no cost to them, the schools receive performance rights, educational support materials, and guidance from teaching artists, specially trained by TPAC Education and Disney Theatrical Group.  Participants this year are:  Glengarry Elementary School; Hattie Cotton STEM (science, technology, engineering, and mathematics); Hull-Jackson Montessori; Kirkpatrick; and Percy Priest.
Participants will present a public performance at their school this spring, while TPAC will host a "Student Share" event, open to the public, on May 17, 2012, at which schools will stage one musical number from their show on the city's most renowned professional stage .
"One goal of the Disney after-school creativity grant  is to serve low-income children. It levels the playing field, so to speak.  Disney is opening the door for equal access to the arts and their many benefits," said O'Brien.
"By its collaborative nature, producing a musical is the ideal method of project-based arts learning. Creating a musical is fun, engaging, and meaningful for the kids. At the same time, the process contributes to academic achievement, along with the development of teamwork, communication skills, creative thinking, problem-solving and more," said Carol Crittenden, coordinator for the Visual and Performing Arts for Metro Nashville Public Schools."This grant has the potential to transform individual lives and to strengthen schools for a profound, lasting impact.  Opportunities like this make Nashville and Tennessee a better place to live and to learn," she said.
Disney KIDS musicals, created in partnership with Musical Theater International (MTI), are about 30 minutes in length, and have been adapted from the classic Disney films
101 Dalmatians, Aladdin
,
The Aristocats, Cinderella, The Jungle Book,
and
Winnie the Pooh.
For more information, visit
www.tpac.org/disney
or
www.examiner.com/article/tpac
.
THE TENNESSEE PERFORMING ARTS CENTER (TPAC)
has welcomed more than 11 million audience members over three decades, serving more than 1.5 million students and educators through performances at TPAC, resources for teachers, classroom residencies, and enrichment programs for adults.  Founded in 1980, TPAC serves several hundred thousand audience members each year with the annual series of HCA/TriStar Broadway at TPAC, a variety of special engagements, and the productions of the three resident artistic companies—Nashville Ballet, Nashville Opera, and Tennessee Repertory Theatre. For more information, visit
www.tpac.org
TPAC has been partnering with Disney Theatrical Productions since 1999, presenting
Beauty and the Beast
,
Elton John and Tim Rice's
AIDA
,
The Lion King
, and
High School Musical
to over 200,000 theatergoers during that time.  This month, Disney's
Mary Poppins
will have its Nashville premiere when approximately 19,000 patrons will see the hit musical at TPAC March 20-25.