Waiting For Life: ONCE ON THIS ISLAND Gives Hope To New Orleans Teens
Waiting For Life: ONCE ON THIS ISLAND Gives Hope To New Orleans Teens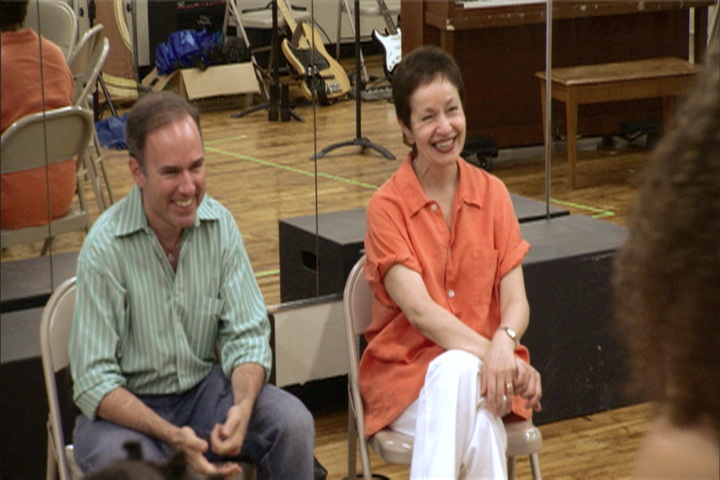 Click the image to view Stephen Flaherty & Lynn Ahrens in exclusive footage from After the Storm on MTI ShowSpace.
It's easy to feel helpless in the aftermath of Hurricane Katrina. Even four years later, there are still areas of New Orleans that need to be rebuilt -- and stories of hardship and strength that need to be told.  In the new documentary, 
After the Storm,
a group of students are able to do exactly that -- by performing the Lynn Ahrens and Stephen Flaherty Broadway musical, ONCE ON THIS ISLAND.
When actor and writer James Lecesne saw the devastation still present in New Orleans years after the flood waters had receded, he knew he had to act.  In particular, St. Mark's Community Center, a 100-year old building that suffered from severe damage, touched Lecesne.  With help from a few of his friends from New York, Lecesne put on a benefit production of ONCE ON THIS ISLAND, starring New Orleans high school students -- many of whom still keenly felt the effects of Katrina.
The documentary intersperses rehearsal footage with glimpses into the students' lives.  One student lives in a trailer behind her gutted house; another is reunited with his mother after eight months; still another vividly recalls being trapped in a second floor apartment for three days.  The ability for these students to immerse themselves in something beautiful for a few hours each day is the outlet they so badly need.  And as the show comes together, the cast realizes that each of them has the strength to move forward and reclaim their lives.
For more information about the After the Storm Foundation -- and to learn how to help -- visit the organization's
website
. To license ONCE ON THIS ISLAND, check out its
MTI show page
.