WOMEN'S HISTORY MONTH: Showcasing Women Writers
WOMEN'S HISTORY MONTH: Showcasing Women Writers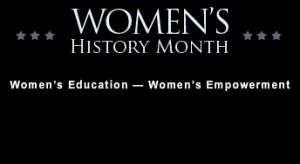 March 8th is International Women's Day and the whole month of March is
Women's History Month
. We think this is a great opportunity to spotlight some of the amazing work in the MTI catalog created by women writers.
It's undeniable that musical theater is an art form that has historically been dominated by men writers, and that trend continues into today. For that reason, it's important to note the women who buck that trend and make, and have made, important and delightful contributions to the world of musical theater. In a year when women's issues have been taking the national stage, and in an industry where notable figures like Theresa Rebek (SMASH), Marsha Norman, and Julia Jordan created an entire award –
The Lilly
- to honor the women artists who are under-represented in other award ceremonies, it's great for us to have the chance to brag about some of the talented women whose shows MTI licenses.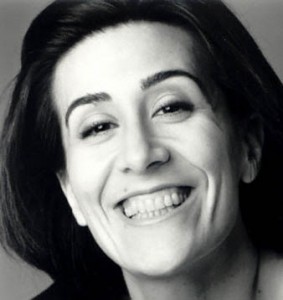 Jeanine Tesori is one of the most versatile composers working today. Her work includes the charming roaring twenties musical
THOROUGHLY MODERN MILLIE
and the innovative
CAROLINE, OR CHANGE
. Her score for
VIOLET
expands our concept of what a musical can sound like. And, as musical theater in recent years has developed the genre of tongue in cheek, self referential shows (
AVENUE Q
,
URINETOWN
), Ms. Tesori has developed with it, creating the charming,  hilarious, and remarkably diverse score for
SHREK
. Despite the many gains for women's equality since Broadway's "Golden Age" in the 1950s, and the increased presence of women writers in the field, most of the nationally known composers of Broadway shows are men. Ms. Tesori is one of the most recognizable exceptions, having been nominated for multiple Tony awards for her many shows. In addition to having national prominence and success, Ms. Tesori is a role model for and supporter of upcoming generations of young women who want to compose. To learn about licensing any of her shows,
click here
.
One of the most successful women writers during the "Golden Age" was
Betty Comden
. Half of the bookwriting/lyricist team, Comden and
(Adolph) Green
, Ms. Comden penned the book and/or lyrics for some of the most iconic scores and shows in the musical theater cannon – not least of which includes the screenplay for
SINGIN' IN THE RAIN
. Her collaboration with Green was the longest running creative partnership in theater history. Of the many shows they wrote in their  career, some of the most notable include WONDERFUL TOWN (with
Leonard Bernstein
and
Jerome Robbins
!), BELLS ARE RINGING, THE WILL ROGERS FOLLIES, and APPLAUSE. This body of work garnered them six (!!) Tony Awards, and nominations for everything from the Academy Awards to the Obies.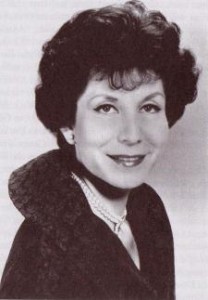 Everyone knows that theater is not an easy business to break into, and given all of these accolades, it's natural to consider Betty Comden as one of the more successful writers in musical theater history. However, Women's History Month is a good time to remember Betty Comden not only overcame all the obstacles associated with being a writer trying to "make it", she also met the challenges of being a women doing that in a time when she was one of only a few – and she succeeded overwhelmingly.
There are other fantastic shows by women in the MTI catalog, and also shows with themes relevant to Women's History Month that we'll be talking about in upcoming posts throughout the month, so stay tuned to the blog. That said, the list of notable, well-known, women musical theater writers (especially composers) is a lot shorter than we would like it to be. A lot of people are uncomfortable with the distinction "women writers" versus just "writers" and that makes sense, nobody wants to qualify the quality of any work based on who the author is. Nevertheless, just as it was important for us to take note of the contributions of an under represented group last month during Black History Month, so, too, is it important for us to do that this month during Women's History Month.
To learn more about any of the shows mentioned in this post visit their
MTI show pages
or check them out on
MTI Showspace
!