Your "Purpose" in Life is on AVENUE Q – Now Available for Licensing!
Your "Purpose" in Life is on AVENUE Q – Now Available for Licensing!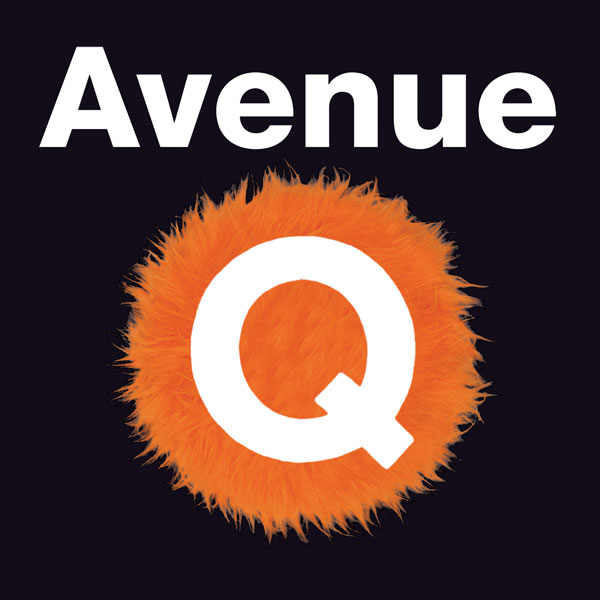 Winner of the TONY® "TRIPLE CROWN" for BEST MUSICAL, BEST SCORE and BEST BOOK,
AVENUE Q
is part flesh, part felt and packed with heart. 
AVENUE Q
(Music and Lyrics by
Robert Lopez
and
Jeff Marx
, Book by
Jeff Whitty
) is a laugh-out-loud musical that tells the timeless story of a recent college grad named Princeton who moves into a shabby New York apartment all the way out on Avenue Q. There, he meets Kate (the girl next door), Rod (the Republican), Trekkie (the internet sexpert), Lucy the Slut (need we say more?), and other colorful types who help Princeton finally discover his purpose in life!  Making their way from Broadway to Brazil and Italy to Israel, this motley group of puppets has sent audiences away in stitches.  And now Trekkie Monster, The Bad Idea Bears, Lucy T. Slut, and the rest of the gang are ready to make your theatre their new home.
The Songs

The award-winning score by Lopez and Marx is unlike anything you're likely to hear from a Broadway musical.  Songs such as
"Everyone's a Little Bit Racist"
and
"The Internet is for Porn"
tap into some of our most embarrassing and forbidden cultural mores.  Whether Gary Coleman is assuring you
"You Can Be As Loud As the Hell You Want (When You're Making Love)"
or Nicky is assuring Rod
"If You Were Gay"
that'd be ok, no subject is too daunting for these puppets to tackle.
Though
AVENUE Q
's comedic moments easily win theatre goers over,
"There's a Fine, Fine Line"
and
"For Now"
speak to them with voices of sheer honesty and vulnerability.  The show is filled with very thoughtful and heartfelt moments sprinkled among the hilarity.  This is the perfect example of a show with a massive funny bone and an equally gigantic heart.
The Set

One of the most convenient aspects of the scenic design for
AVENUE Q
is the use of a single unit set.  The original production was set in front of a fairly realistic apartment building and therefore did not require major scene changes.  In Atlanta, Georgia, the Horizon Theatre Company's set design was storybook-esque and imaginative - with the band seated on stage.  Whether you choose to go with a unit set, or a design unique to your theatre,
AVENUE Q
provides plenty of room for creativity.
The Puppets
When it comes to the puppets, the possibilities are endless.  You can choose to design and create your own puppets, or you can rent them from MTI.  The same designer who made the incredible
AUDREY II
puppets for
LITTLE SHOP OF HORRORS
has brought her talents to Avenue Q.  In the coming weeks, we will be making helpful photos and videos of the puppets available for reference online.
Is This The Right Show for Our Theatre?
AVENUE Q
is best suited for a theatre whose audience is not easily offended.  However tastefully the show explores its outrageous scenarios, it does explore scenarios with graphic humor not necessarily ideal for the faint of heart.
If you're looking at your upcoming season and thinking
"It Sucks To Be Me,"
then obtain the rights today for
AVENUE Q!
Licensing and Community
To get information about licensing, click
here
.
To see PHOTOS or get information about SET, PROP and COSTUME RENTALS for the show click
here
to visit MTI ShowSpace.