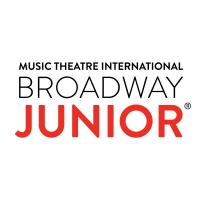 Broadway Junior
Kid-sized versions of the world's best musicals.
Broadway Junior
Broadway Junior

®

 has all the ingredients you need.... Just add kids!
Developed by renowned educators and designed to suit school assemblies as well as the energies and attention spans of younger performers, Broadway Junior® musicals are perfect for teachers or directors who are new to musical theatre and seeking to introduce students to the joys of participating in a show. 
Conceived in 1996 by MTI's co-Chairman, Freddie Gershon, Broadway Junior® musicals are condensed, author-approved versions of classic musicals, Disney favorites and modern works, custom-tailored to the needs of young people and schools. 
The music is written in keys that are appropriate for developing voices, and all shows can be expanded to accommodate as many performers as can fit on your stage.  Our 30-minute KIDS shows are generally appropriate for performance by elementary school-aged students, and our 60-minute JR. shows are typically appropriate for performance by middle school-aged students.
The best part is that everything you need to produce your Broadway Junior® musical is included in our state-of-the-art ShowKit® of materials... and is yours to keep! 
Millions of Successes

25,000,000
People who have seen a Broadway Junior® performance.

5,000,000
Students who have been involved in a Broadway Junior® musical.

500,000
Educators involved in a Broadway Junior® production.

100,000 +
Broadway Junior® productions that have taken place in North America.

300
Sustainable musical theatre programs created by MTI and educational theatre experts, iTheatrics, in under-served schools nationwide.

95%
Retention rates in those schools served by the Broadway Junior® initiation.

Discount Pricing for Schools

30-minute KIDS titles will range in price from $445 to $545, and 60-minute JR. titles will range in price from $600 to $695.

We've created a special license just for accredited schools grades K-9. This license includes all the ShowKit® resources, plus the right to perform the show as many times as you would like within one year. (Restrictions may apply.)

Achieve your arts requirements

Many states and districts have requirements for arts instruction... and for good reason! The arts have been proven to nurture student engagement, bolster confidence and promote creativity.

A musical theatre production brings all of the art disciplines together. This efficient model for arts instruction is engaging for learners of all stripes.

Visual Arts are explored through scenery, costume design, poster creation and more. Visual learners will relish constructing the world of the play.
Music is studied and sung to tell a story. Aural learners will savor the rhythms and melodies inherent to this project-based learning.
Dance is brought to life through the show's choreography. Kinesthetic learners will embrace the movement of your show.
Drama is investigated through character work and storytelling skills. Linguistic and interpersonal learners will embrace the written word and collaborative process.

Prepare students for college and careers

Schools are preparing students for success in college and the workforce. A musical production builds life skills through stage skills like these:

Collaboration: Just as they will need to work in teams in university and the workplace, students in a school musical must work together toward a common goal.
Perseverance: Determination is a major predicator of academic and career success; your show enforces the discipline and practice necessary to build resilience.
Empathy: By walking a mile in another's shoes, students expand their horizons and potential.
Creativity: The 21st century workforce needs innovative thinkers. Quality arts education allows students to see the possibilities in their world.
Confidence: The leaders of tomorrow must be confident in their decisions and demeanors. By performing in a musical, young people build the self-assurance necessary for success.