BLACK HISTORY MONTH - Innovative Musical Contributions: Lynn Ahrens and Stephen Flaherty
BLACK HISTORY MONTH - Innovative Musical Contributions: Lynn Ahrens and Stephen Flaherty
In honor of Black History Month, we're highlighting shows that deal with the national celebration's themes, and artists whose work has helped shape the diversity of musical theater history. Through song and story musical theatre authors can give voices to groups of people who are often otherwise marginalized. The writing team of
Stephen Flaherty
and
Lynn Ahrens
are a pair who consistently write about subject matter of this nature.
Through
DESSA ROSE
and 
RAGTIME
(book by
Terrence McNally
),
Ahrens
(book/lyrics) &
Flaherty
(music) explore significant elements of the Black American experience in United States history. Both shows are unafraid to depict more problematic elements of America's past of and relating to Black American segregation. Just as Black History Month does for Americans throughout the country, RAGTIME and DESSA ROSE ask audiences to reflect and pay respect to those who were both victims of and triumphed against social injustices. Though Ahrens & Flaherty's musical
ONCE ON THIS ISLAND
doesn't deal directly with experiences in the United States, its themes relate to issues of class and race; and on Broadway ONCE ON THIS ISLAND's cast was comprised completely of black actors.
MTI Marquee caught up with Lynn Ahrens to ask about this common thread in her work. Interestingly, but not surprisingly, it's not the issues of race, but rather what are clearly the underlying themes which intrigue and inspire her her.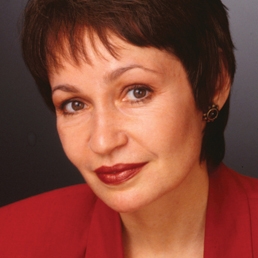 Ms. Ahrens says:
"I don't write about the African-American experience, per se, I'm simply drawn to write about human beings in highly dramatic circumstances. The stories I choose often contain themes of compassion, family, the coming together of disparate cultures, the forming of new kinds of families.  ONCE ON THIS ISLAND (which is not set in the United States, but on a mythical Caribbean island) involves certain issues of class and skin color, but for me it is primarily a story about a young girl breaking away from family to find love, and challenging the very gods themselves, on the road to growing up.

RAGTIME involves three families and their experiences in a changing, turn-of-the-century America. By the end, a new, multi-colored family is formed [and] DESSA ROSE struck me as a fascinating and powerful tale of two women, one African American and one white, who help one another survive and protect their children in the antebellum south, in the face of tremendous injustice-- not just against African-Americans--but against women. I was drawn to this story because of the difficult and thorny friendship that develops between the two, the possibility for such a friendship to exist in a hard world. So... I don't seek out stories because they are about race. I seek out stories because they are about passionate, determined people."
The story of an unlikely friendship forged between two mothers, DESSA ROSE, explores the gaping difference between American ideals and actions in American history. The title character is an escaped slave who seeks refuge with her child on Ruth Sutton's farm. A mother herself, Ruth has been abandoned by her husband and left in solitude on their farm in the Alabama backwaters. It's in each other that they find the strength to make the journey to their respective emotional and physical freedoms.
RAGTIME is the story of an American family at the turn of the 20th Century. Based on E.L. Doctorow's novel of the same name, RAGTIME deals with the struggle for equality that many groups experienced at that time. Among the three most prominent storylines is that of Coalhouse Walker, Jr. and his (eventual) fiancé, Sarah. An African American couple fighting for the right to the American dream, Coalhouse and Sarah face injustice and tragedy in trying to forge a better life for their son – who eventually becomes part of one of the first American multi-cultural family. The metaphorical relationship between their story and the  Black American experience in the 20th Century is obvious, an experience Black History Month exists specifically to honor.
For information about licensing these shows, visit their show pages! RAGTIME, DESSA ROSE, ONCE ON THIS ISLAND
To see photos, video, get information about costume rental, or find a production in your area, visit MTI Showspace! RAGTIME, DESSA ROSE, ONCE ON THIS ISLAND