Brisa's Pieces: Broadway Spring Preview
Brisa's Pieces: Broadway Spring Preview
Despite the winter chill that still hangs in the air in many parts of the country, the Spring musical theater season is already heating up Broadway! It's my favorite time of year - a Broadway show goes into previews or opens nearly every week from now until the end of April.
Tourists are starting to make their way east, Spring break's just around the corner, and no new show wants to miss out. The excitement and hope is already palpable up and down times square as industry insiders and fans alike are already making predictions for who will make it and who will not. Who will win the most awards and, most importantly, who will win the audiences' hearts (and dollars).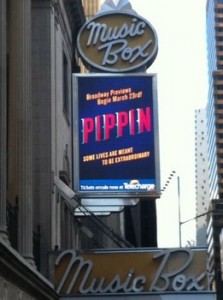 So just who will be treading the boards on the Great White Way in the coming weeks?
MTI favorites Harvey Fierstein (LA CAGE, NEWSIES) and Jerry Mitchell (
LEGALLY BLONDE
) have teamed up with the incomparable Cyndi Lauper to bring us KINKY BOOTS. I saw a workshop of this show and it's fabulous. You can see it for yourself, starting March 3rd.
Another MTI favorite, Stephen Schwartz (WICKED,
GODSPELL
) is bringing his "corner of the sky" back to Broadway in an awe inspiring, circus themed revival of
PIPPIN
. Check it out beginning March 23rd.
The latest UK import is MATILDA by Tim Minchin, based on the Roald Dahl Book. This extraordinary little girl may come in a small package, but this show is a huge hit on the West End. I saw it in London and am eager to see if MATILDA can capture American hearts as well, with this stunning production.
R&H's CINDERELLA is making her Broadway debut this Spring. Though Rogers and Hammerstein's score is well known to all of us, believe it or not CINDERELLA has never played Broadway!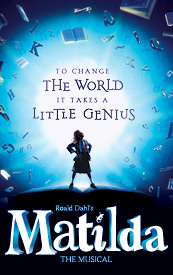 On February 23rd HANDS ON A HARDBODY will take the stage. Written by Amanda Green (BRING IT ON), Trey Anastasio, and Doug Wright (
LITTLE MERMAID
on Broadway), this brand new musical based on a documentary follows ten Texans competing for a brand new truck and "a new lease on life."
The music of MOTOWN is rocking Broadway beginning March 11th. Following the career of Motown Records founder, Barry Gordy, this jukebox musical is packed with the best of the MOTOWN catalogue.
Frank Wildhorn is back on Broadway with the revival of his bestselling show,
JEKYLL & HYDE
. This particular production opened this week in LA and will wind its way to Broadway by April 5th.
So, there you go! Some great reasons to pack a bag and head to Broadway to catch a show (or seven!). These exciting new additions, combined with the long running hits that have been entertaining audiences for months and years mean that Broadway is thriving. And it's only matter of time before these hot shows will hit the licensing circuit. So head east and do some show scouting for your theater. You're audiences will thank you!
Read all of Brisa's Pieces
here
.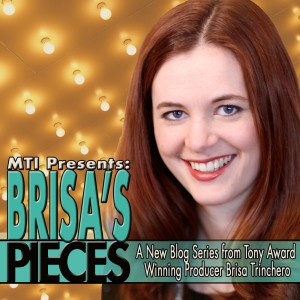 You can reach Brisa via MTIShowspace or on twitter: @brisatrinchero. I also blog about the art and business of new musicals at
www.makemusicals.com
. I look forward to hearing from you!