Brisa's Pieces: Up With Populism, Down With Pretension
Brisa's Pieces: Up With Populism, Down With Pretension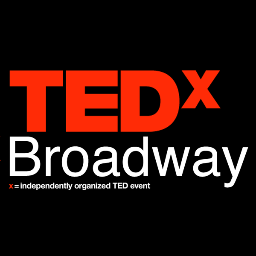 I attended the annual TEDxBroadway conference this week in New York City. It's a gathering of industry insiders and theater fans who come together for one day to dream big about "The Best That Broadway Can Be."
One of the highlights was a great speech by Thomas Schumacher, who leads Disney Theatricals. He was feeling particularly optimistic about the future of theater, having just returned from this year's Junior Theater Festival.
His message for the theater? Up with populism, down with pretension!
He reminded us how easy it is for people like you and me who are "in the business" to look down our noses at others who are not. He referred to the "sippy-cup" toting tourists who flock to mainstream shows that "theater people" so often like to demean.
When, in fact, musical theater can only survive if the non-industry masses flood into our theaters.  Sippy cups and their owners should be the good news! We should embrace them, not snub them.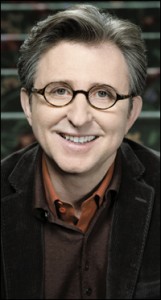 As Mr. Schumacher was quick to point out, it's easy to become smug and superior when we start to think we're part of some exclusive metaphorical drama club that determines which shows are "art" and which are "just for unsophisticated idiots." The truth is, they are all OUR shows and they are driving our industry around the country.
So, if you must be a snob, do it in the privacy of the "drama club house." You know, backstage or over drinks with your fellow musical theater colleagues, but not to the outside world. It's in all our best interest to put on a united front as cheerleaders for all musical theater!
The major reason musical theater is still going strong is its accessibility and wide appeal. You're shooting yourself in the foot when you shoot down your non-theater, friends and colleagues who choose to see, say, MAMMA MIA over
SUNDAY IN THE PARK
, because you think one has more artistic merit than the other. At least that person is attending a musical at all. And both shows are excellent examples of "successful" musicals in their own way.
And in the end, those folks who haven't yet joined our "drama club," but who are brought into our fold through any of the more mainstream musicals will likely come to appreciate the other shows we love like CHESS or
FOLLIES
.
After all, even those of us in the inner circles of the drama club got our start clowning around to videos of Disney musicals not crooning "Send in the Clowns."
So don't be smug. Don't be a snob. When venturing out of the musical theater "club house," be an advocate and an ambassador for all musical theater.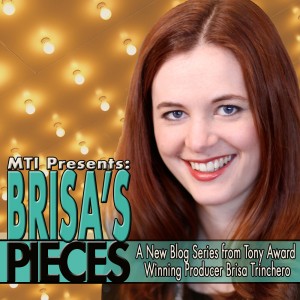 Read all of Brisa's Pieces
here
.
You can reach Brisa via MTIShowspace or on twitter: @brisatrinchero. I also blog about the art and business of new musicals at
www.makemusicals.com
. I look forward to hearing from you!