Cindy Says: Need a little Inspiration? Professional Development is the solution!
Cindy Says: Need a little Inspiration? Professional Development is the solution!
I have just returned from our 20th celebrations of Junior Theater: JTF West in Sacramento, and, prior to that, JTF Atlanta. I have the fortunate opportunity to mentor, teach, guide, and motivate teachers, directors, parents, and, most importantly, kids around the globe. The experience of being among 8000 humans that eat, sleep and breathe educational theater was like having an IV of constant inspiration, my preferred brand of professional development. My happy place for sure.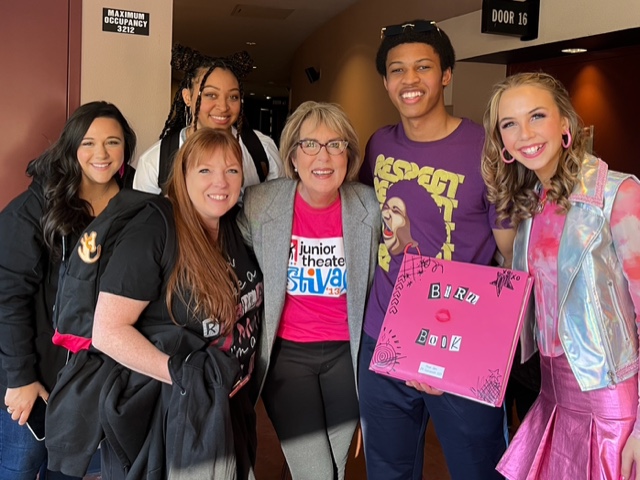 Why should Professional Development be a priority for directors in all stages of their careers: new, experienced and veteran? Here are a few thoughts:
It expands your knowledge base.
Participating in professional development courses exposes you to new materials, new techniques, new tools, and new perspectives.
It's a confidence booster. 
Many times, our career choice feels very solitary. Other colleagues don't always understand the many hats we must wear to do what we do. The imposter syndrome feels real until you congregate with peers that walk the same path you do. Finding new confidence cannot help but influence everything you do.
You meet peers with similar goals.
As a director, you likely spend more time with kids than adults. Professional development can not only refresh your theatre education knowledge, but also help you make life-changing connections.
You gather tools to respond to the changing education landscape. 
It is a challenging job to stay up-to-date with new shows, new curricula, and be able to respond to ever-changing social, political, and cultural landscapes.
PD has never been more convenient .
The accessibility of online learning resources and interactive PD workshops is affordable and has tripled since 2020. Visit a fun location to learn and play at the same time! Never been to the Big Apple? Come join us this summer! Check out these opportunities with iTheatrics and Broadway Teachers Workshop.
You will take time for self-reflection.
I am still reflecting on everything I absorbed and I guarantee my paradigms have been changed once again. Professional development is an instant inspiration boost. Time to grab some, don't you agree? ~ CR