Cindy Says: Sometimes it's the Extras that Count the Most…..
Cindy Says: Sometimes it's the Extras that Count the Most…..
It is no secret that more and more teachers, therapists and organizations recognize that some students learn most effectively through the arts. I am continually inspired by many of the educators we come in contact with who develop innovative musical theater programs for kids with special needs.
Angels on Stage is one of those amazing teams. They came to the Big Apple this summer to participate in our Junior Teaching Intensive. They are a non-profit organization serving the special needs community of Northern California and offer a skill-based program for children and young adults with disabilities of any type and degree, ages 5-22, using performing arts as the medium. When I asked Nina and the gang if they would share some of their techniques with you all, they were generous and enthusiastic just like I would have expected these amazing teachers to be.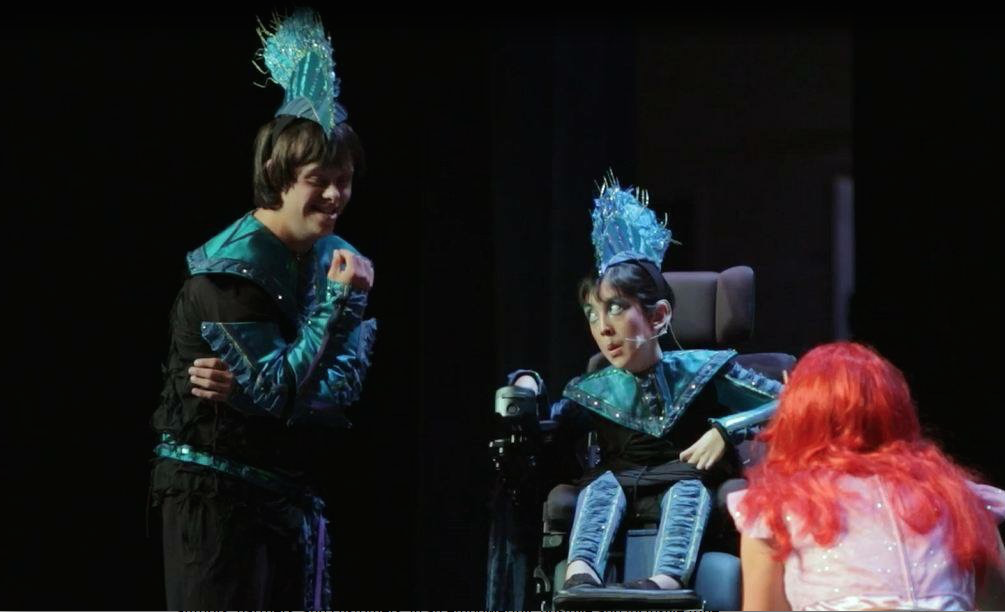 Here are some techniques they use with their beautiful kids:
Focus on what your students can do and illuminate their abilities.
Meet them where they are, and enter their world to work with them. 
Be open, flexible and adaptable.
Believe in your students' talent and capabilities.
Break your process into steps and chunks of information so kids can process more easily.
Use your tools: visuals, videos, fidgets, adaptive equipment etc. to set students up for success.
Nonverbal and non-ambulatory kids are extremely capable of owning their roles and being highlighted on stage.
We as artists have the ability to utilize the word inclusive in limitless and magical ways. Thank you Angels on Stage friends for inspiring all of us.