Cindy Says: Use your aptitude to stage your attitude
Cindy Says: Use your aptitude to stage your attitude
I know theatre types. We often are labeled "overly dramatic". I must admit that since March 13, I have brazenly experienced more emotions than when facilitating a theatre game with middle school students: uncertainty, lack of motivation, tiredness, sadness, guilt, lack of creativity, denial - some even resulting in insomnia or difficulty concentrating. Yes, Yes, work-related factors can add stress on top of the stress of the pandemic in any field, but for those of you who are guardians of the arts for students, that stress is unprecedented. I have had heartfelt conversations with many of you.
The bright side?
•You had maybe a few short days to completely choreograph a new game plan for your program when Covid -19 turned the world upside down, and YOU DID.
•You balanced your personal life, family responsibilities, as well as a job, all in the same space.
•You jumped in and developed smart, creative, and effective ways to help students continue to experience the arts.
•You learned platforms and new technology that will be with us from this day forward.
•You had to be flexible and attack unique new ways to create theatre for kids.
•You reached out to arts colleagues for comfort and inspiration.
•You witnessed tenfold how how important the arts are to these kids' lives.
The next step?
We need to understand how we as artist educators want to feel again and then create what allows us to experience these feelings. Emotions matter. They drive effective arts teaching and learning, the decisions you make in your musical theatre teaching world and your own well-being.
The intermission between how we feel now and how we want to feel presents an opportunity to work together to improve the emotional climate of our schools and theater classrooms. This can be applied to traditional school settings and to a virtual one. Yes, that means being proactive about creating varied solutions. Think out of the box, and work collaboratively with colleagues, community and administration to make plans that can adapt to fit several situations. Will they all be ideal? Of course not, but you can use your brain creatively and create a performance worthy of applause under any circumstances.
We can't control what is happening to us and around us, but we can control how we respond, and in that, we will be mastering change rather than allowing it to master us. No one better than you.
~CR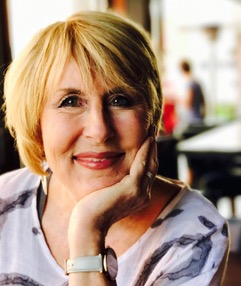 Follow the fun @mtishows on Instagram, Facebook, and Twitter.