Corner of the Sky: PIPPIN on Finding Your Destiny
Corner of the Sky: PIPPIN on Finding Your Destiny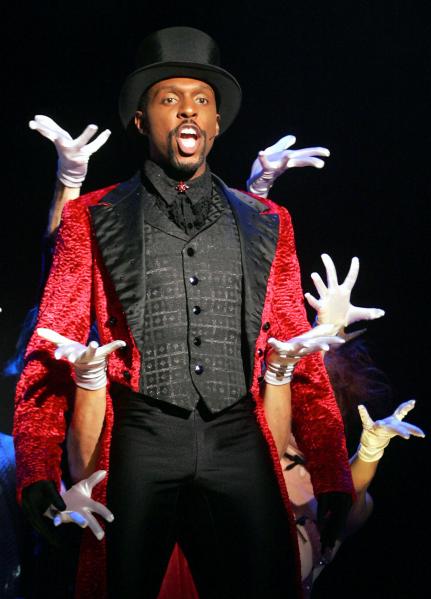 What is greatness and how does one bec0me great?  In the musical
PIPPIN
, written by
Stephen Schwartz
(
GODSPELL
,
WICKED
) and
Roger O. Hirson
, the title character and heir to the throne is determined to become "great".  But Pippin soon finds that the path to "greatness" is intertwined with the road to self-discovery. Will Pippin's greatness be the result of royal his lineage, his deeds of valor or proving something to himself?
As the show begins, Pippin is searching for his purpose and although certain that he wants to be extraordinary, he finds it difficult to stand out and assert his individuality. Pippin looks to others for examples of excellence and in the process tries many ways to distinguish himself.  It is not until Pippin sets expectations for himself, and realizes he is not beholden to the wishes of others, that his path to greatness and self-fulfillment becomes clear.
At Pippin's college graduation, he announces that he doesn't want to "waste [his] life on commonplace, ordinary pursuits," but on "something completely fulfilling."  While a stellar student, Pippin is uninterested in academics, seeking to find something concrete to spend his life on.  When his more athletic brother, Lewis, prepares for battle against the Visigoths, Pippin decides that his destiny is to be a soldier, too.  If being a soldier is an important component to being a king - which, as the son of Charlemagne, Pippin will be one day - Pippin reasons that being a soldier is vital to his future.  But when he tries actually fighting, he realizes it's not where he belongs.
Pippin then turns to his grandmother Berthe for advice.  She suggests that Pippin not "take life so seriously.  Just take things as they come along.  Don't do too much planning, and don't do too much thinking."  Pippin may be feeling like he's wasting time by not doing anything significant, but Berthe points out that Pippin is wasting time worrying so much about what he's supposed to be doing.  Pippin takes that to mean that he should be self-indulgent, and tries to find fulfillment in physical pleasure.  As with being a soldier, however, Pippin eventually becomes bored and again feels restless.  Neither his brother nor his grandmother are able to lead him towards being the great man he longs to be.
The Leading Player, who serves in a narrative type function, thinks he may have the answer, He brings Charlemagne's injustices to Pippin's attention, and urges Pippin to overthrow his father, so that Pippin can be a much better ruler.  This plan turns out to be no more successful than the others - Pippin becomes unpopular with his subjects, and reinstates his father.  Still feeling like he hasn't accomplished anything, Pippin, guided by the Leading Player, tries being an artist and practicing religion, but neither were for him.  To Pippin's surprise, he finds happiness with a widow, Catherine, and her son, Theo.  Far from the flashy, exciting life he envisioned for himself, Pippin's new life is simple and domestic.  But even so, Pippin again starts to wonder if there's more to life than his new family, and looks to the Leading Player for help.  But the Leading Player insists that Pippin's "search for meaning and fulfillment was doomed from the start."  The only way for Pippin to find the glory he's been looking for is to burn in a blaze of fire - his death will be the spectacle his life couldn't be.
Pippin refuses the Leading Player's offer of a glorious suicide, and goes off with Catherine, presumably to spend the rest of his life with her.  This is the first time Pippin has acted on his own, rather than on the advice of someone else, and it is also the first time Pippin hasn't given up on something on the chance something more exciting is somewhere else.  For Pippin, being "great" is simply the ability to decide something for himself, as he does when he walks away from the Leading Player.
PIPPIN
is a show that speaks to many high school students for that reason.  High school is a time where many students, like Pippin, are unsure of where they will excel in life and search for a nebulous idea of "greatness."  As students look ahead to college and beyond, there are plenty of people who are more than willing to give their advice, professing to be the only ones who know what's best for the student in question - again like Pippin, who received advice and suggestions from many people on his quest.  From
PIPPIN
, high school students can learn that the best place for them may not be the most glamorous or the one their friends and family push them towards, but the one that feels right for them.  Only by staying true to themselves can students find the kind of fulfillment that they - and Pippin - crave.
With its small cast and spare set,
PIPPIN
is a fantastic show for high school students to perform.  While set in 780 AD, the characters' speech is far more modern, as is the music, so costume designers and directors have a lot of freedom in the look and feel of the show itself. 
PIPPIN
deals with the serious issue of finding oneself - an issue many student performers can relate to - yet provides a great deal of comedy, keeping the show from hitting too close to home and giving comedic performers the opportunity to show off their strengths.  And given the popularity of
WICKED
, many students would love the opportunity to sing earlier work from the same composer/lyricist.
Share photos, videos and more from
PIPPIN
on the show's
MTI ShowSpace page
.