Down Under with AVENUE Q
Down Under with AVENUE Q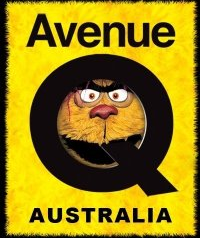 Visit the official AVENUE Q AUSTRALIA site
The Tony Award-winning musical
AVENUE Q
shines under the Southern Cross in its 2009 Australian tour. Princeton, Kate Monster, Trekkie and the gang start with a bang at Comedy Theatre Melbourne followed by a season in Sydney and engagements in Canberra, Perth, Adelaide, Brisbane, Wellington, and Auckland.
Director Jonathan Biggins is no stranger to the "gloombusting" power of puppets. A childhood fan of Sesame Street, Biggins knows that puppets help people connect to big issues in a personal way. He leads an Australian creative team that includes choreographer Nathan M. Wright, musical director David Skelton and an all-Australian cast including Mitchell Butel (Princeton/Rod), Michala Banas (Kate/Lucy T. Slut), Luke Joslin (Nicky/Trekkie), Cherine Peck (Gary Coleman), Christina O'Neill (Christmas Eve), David James (Brian), Natalie Alexopoulos (Mrs. Thistletwat), and ensemble members Frank Hansen, Leah Howard, Josie Lane, and Gus Murray.
AVENUE Q
is currently restricted for licensing, but
click here
to be one of the first people to receive a special
FAST TRACK NOTIFICATION
as soon as this show becomes available for licensing!
Visit MTI's
AVENUE Q
page for more information on this title.
To "click" with other fans, visit
AVENUE Q
on
MTI ShowSpace
.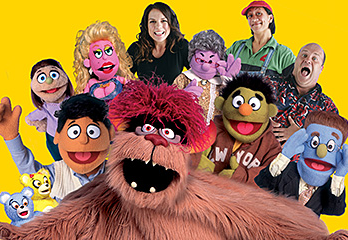 AVENUE Q AUSTRALIA on Facebook: make friends with your favorite puppets!