Elf The Musical JR. and Magic Tree House: A Ghost Tale for Mr. Dickens JR. Now Available for Licensing
Elf The Musical JR. and Magic Tree House: A Ghost Tale for Mr. Dickens JR. Now Available for Licensing

Bring one of our two new Broadway Junior holiday musicals to your stage this season! Based on a classic holiday movie and a best-selling book series, Elf The Musical JR. and Magic Tree House: A Ghost Tale for Mr. Dickens JR. are sure to delight and entertain your audiences as they celebrate yuletide cheer.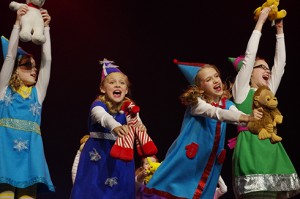 License Elf The Musical JR. Today!*
Based on the beloved holiday film, this hilarious fish-out-of-water comedy follows Buddy the Elf in his quest to find his true identity.
A title known the world over,
Elf The Musical JR.
is a must-produce holiday musical that can easily become an annual tradition for any theatre. Based on the cherished 2003 New Line Cinema hit,
Elf JR.
features songs by TONY Award nominees Matthew Sklar and Chad Beguelin (Disney's Aladdin On Broadway, The Wedding Singer), with a book by TONY Award winners Thomas Meehan (Annie, The Producers, Hairspray) and Bob Martin (The Drowsy Chaperone).
Buddy, a young orphan mistakenly crawls into Santa's bag of gifts and is transported to the North Pole. The would-be elf is raised unaware that he is actually a human, until his enormous size and poor toy-making abilities cause him to face the truth. With Santa's permission, Buddy embarks on a journey to New York City to find his birth father and discover his true identity. Faced with the harsh reality that his father is on the naughty list, and his stepbrother doesn't even believe in Santa, Buddy is determined to win over his new family and help New York remember the true meaning of Christmas.
This modern day holiday classic is sure to make everyone young performer embrace their inner elf. After all, the best way to spread Christmas Cheer is singing loud for all to hear.
*Some international restrictions may apply.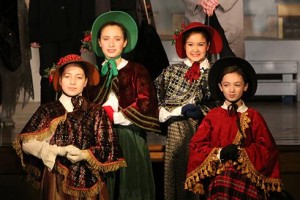 License Magic Tree House: A Ghost Tale for Mr. Dickens JR. Today!
Jack and Annie learn the importance of charity by helping the legendary author Charles Dickens write one of his most important stories.
What would you do if a tree house in your neighborhood could transport you anywhere you wanted to go?
The magic tree house whisks Jack and Annie back in time to the foggy streets of Victorian London, where they must help Charles Dickens. But the famous author has everything he could possibly want. How are they supposed to help him? It's not until Mr. Dickens rescues them from being thrown in jail that they discover his secret past and the sad memories that haunt him. Jack and Annie will need all their magic—and help from three ghosts!—to save the great writer.
Magic Tree House: A Ghost Tale for Mr. Dickens JR.
is an adaptation of book #44 of Mary Pope Osborne's award-winning fantasy adventure books from the Magic Tree House book series. The books are number one New York Times bestsellers - more than 100 million copies have been sold in North America alone. The series has been translated into many languages and is available in more than 100 countries around the world.
Watch Exclusive Performance Videos
Continue exploring these new Broadway Junior holiday classics with our Video Collections.
Elf The Musical JR. at the 2015 Junior Theater Festival
A Ghost Tale for Mr. Dickens JR. at Moorestown Theater Company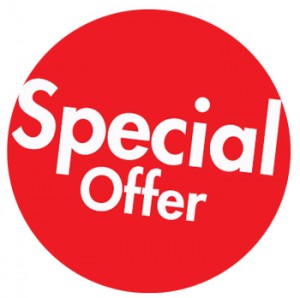 Order Your Free Perusal Copy of the Script Today!
For a limited time only, you can read a free perusal copy of the libretto for
Elf The Musical JR.
and
Magic Tree House: A Ghost Tale for Mr. Dickens JR
. Log in to your My MTI account and select the show from the dropdown menu (it will appear free of charge), or call your licensing agent to order an electronic version or hard copy today!
Offer valid through 10/04/2015. All perusal librettos must be returned to MTI and shipping costs are the responsibility of the customer.