Happy Bastille Day! MTI Highlights 10 French-Themed Shows...
Happy Bastille Day! MTI Highlights 10 French-Themed Shows...
Today is Bastille Day, the day that celebrates the beginning of the French Revolution! In honor of all things fabulously French, we've compiled a list of some of our appropriately-themed shows.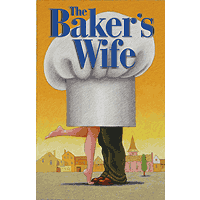 THE BAKER'S WIFE
Based on the film
La Femme de Boulanger
by Marcel Pagnol and Jean Giono, this musical tells the tale of the bickering residents of a small provencal town who, at last, find peace and contentment in the heavenly bread of the newly arrived baker and his attractive young wife. However, when she is lured away by the attentions of a handsome young gigolo, the middle-aged baker loses all zest for life and baking, throwing the community into chaos. Book by 
Joseph Stein
, Music and Lyrics by 
Stephen Schwartz
.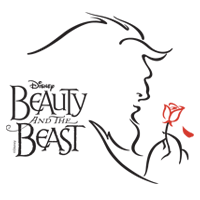 DISNEY'S BEAUTY AND THE BEAST
This musical, based on the classic animated feature film, begins in lovely provincial French town. When Maurice becomes lost in the woods on the way to the fair, he seeks shelter in an old castle, but the master of the castle is a horrible beast that takes him captive. Maruice's daughter, Belle, must then give up her freedom to save his life. Music by 
Alan Menken
, Lyrics by 
Howard Ashman
and
Tim Rice
, Book by 
Linda Woolverton
. Also, be sure to check out
DISNEY'S BEAUTY AND THE BEAST JR
!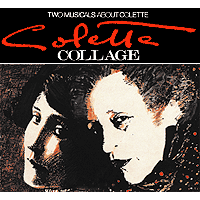 COLETTE COLLAGE
The joys, fears and loves of the celebrated French writer are at the center of this poignant, life-affirming musical. Act One introduces Colette, a naive young bride (and ghostwriter) of an older, highly successful author. Ultimately, his opportunistic, philandering ways force her to assert her independence. In Act Two, an older, wiser Colette, learns to lower her defenses when her new-found happiness is threatened by the ravages of World War II. In good times and bad, we see how her determination to "experience it all" leads Colette to create such world-famous characters as Claudine, Cheri and Gigi. Book and Lyrics by 
Tom Jones
, Music by
Harvey Schmidt
.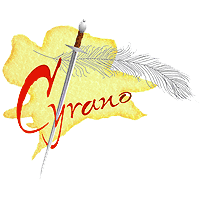 CYRANO
A phenomenal swordsman, a born leader and an artistic, intelligent poet with the ability to enchant the hardest of souls, Cyrano is plagued with one tragic flaw: a nose bigger than can ever be imagined. He never comes to terms with his looks and how he thinks he appears to the woman he secretly loves, the beautiful Roxana; so when she tells him of her interest in the handsome yet inarticulate soldier Christian, Cyrano helps the young man, acting as his muse and penning eloquent love letters that win her over. Based on the play
Cyrano de Bergerac
. Book and Lyrics by 
Anthony Burgess
, Music by 
Michael J. Lewis
.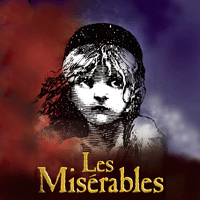 LES MISÉRABLES
In 19th century France, Jean Valjean is released from 19 years of unjust imprisonment, but finds nothing in store for him but mistrust and mistreatment. He breaks his parole in hopes of starting a new life, initiating a life-long struggle for redemption as he is relentlessly pursued by police inspector Javert, who refuses to believe Valjean can change his ways. Finally, during the Paris student uprising of 1832, Javert must confront his ideals after Valjean spares his life. Javert saves the student revolutionary who has captured the heart of Valjean's adopted daughter, but world-view is shattered. Javert commits suicide, and Valjean at last attains the peace he has sought for so long. Based on the classic Victor Hugo novel of the same name. Book by 
Alain Boublil
and
Claude-Michel Schönberg
, Music by 
Claude-Michel Schönberg
, Lyrics by 
Herbert Kretzmer
. Also be sure to check out
LES MISÉRABLES SCHOOL EDITION
!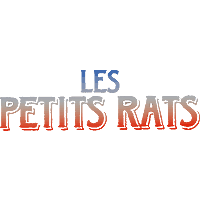 LES PETITS RATS
The 19th century children's "corps de ballets" at the Paris Opera provides the setting for this moving story about a former dancer whose determination to spare her talented daughter from the heartbreak and hardships of the ballet stage is undermined by the patronage of the man who long ago deserted them both. An excellent show for young dancers,
LES PETITS RATS
features two optional ballets: "Cinderella," and the comic "Vegetable Ballet." Book and Lyrics by 
Jeremy James Taylor
and
Jacques Deval
, Music by
Peter Allwood.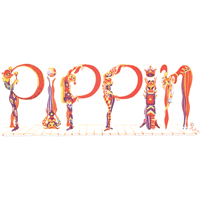 PIPPIN
Once upon a time, a young prince longed to discover the secret of true happiness and fulfillment. He sought it in the glories of the battlefield, the temptations of the flesh and the intrigues of political power (after disposing of his father King Charlemagne the Great). In the end, he found it in the simple pleasures of home and family. This classic Broadway hit is known for its ground-breaking Fosse choreography, notable songs (like "Corner of the Sky"), and its ensemble-style storytelling... and it's all based on the expansion of the Frankish Kingdom! Book by
Roger O. Hirson
, Music and Lyrics by 
Stephen Schwartz
.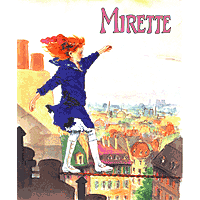 MIRETTE
Set in 1890s Paris,
MIRETTE
tells of the most unusual friendship between a strong-willed ten year-old girl and a jaded tightrope walker. Young Mirette is delighted when she discovers her mother's grumpy new boarder is none other than the Great Bellini, whose glorious tightrope-walking days were cut short when he lost his nerve. Demonstrating an innate talent for balancing, she convinces the reluctant Bellini – against her mother's wishes – to teach her his craft. But when Bellini, determined not to disappoint the girl, stages a comeback performance only to find himself paralyzed with fear, it is Mirette who must climb the wire and help him regain his courage. Based on the award-winning children's book of the same name. Music by 
Harvey Schmidt
, Lyrics by 
Tom Jones
, Book by 
Elizabeth Diggs
.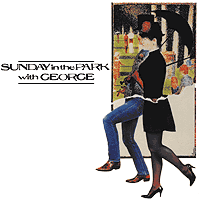 SUNDAY IN THE PARK WITH GEORGE
One of the most acclaimed musicals of our time, this moving study of the enigmatic French painter, Georges Seurat, won a Pulitzer Prize for its deeply insightful and highly personal examination of life through art and the artist. Act One follows the inarticulate Seurat as he fights a losing battle to maintain a relationship with his mistress Dot as he creates his painting "A Sunday Afternoon on the Island of La Grande Jatte" amid the scorn of the artistic community. The second act takes place 100 years later, introducing us to his American descendant, also an artist, burned out and uncertain of the path he must take. Book by
James Lapine
, Music and Lyrics by 
Stephen Sondheim
.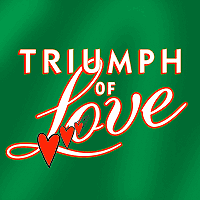 TRIUMPH OF LOVE
This musical comedy is the hilarious, tongue-in-cheek adaptation of the classic Marivaux comedy of the same name.
TRIUMPH OF LOVE
shows us how far a woman will go for love, from lying about her past, to giving up her career, to throwing off her princessly raiment and disguising herself as a young man in order to infiltrate the guarded "men-only" palace compound of an exiled prince she's admired from afar (who is secretly plotting to murder her and usurp the throne). This comical, small-cast chamber musical finds a parallel for the conventions of 18th century French comedy in its witty repartee, inspired buffoonery and tender poignancy. Book by 
James Magruder
, Music by 
Jeffrey Stock
, Lyrics by 
Susan Birkenhead
.