Here Comes the Sun, Little Orphan - ANNIE KIDS Available for Licensing!
Here Comes the Sun, Little Orphan - ANNIE KIDS Available for Licensing!
in Show/Author Spotlight, Education and Arts Advocacy, Announcements
| Tags: All MTI's Sites, broadway revival, MTI Broadway Junior Collection, MTI Homepage, MTI ShowSpace, MTIshows.com, Musical Theater, musical theatre, MyMTI, New Shows, orphan annie, performance, ShowKit, theater, theatre, thomas meehan, Annie, orphan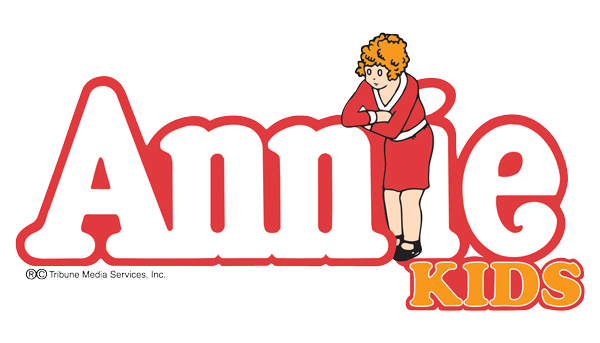 The big musical about the little orphan has been adapted into a KIDS version! With a long overdue Broadway revival beginning previews October 3rd, 2012, ANNIE continues to be one of the most beloved characters and musicals in the theatre world. And now, MTI is ecstatic to announce the release of ANNIE KIDS!
ANNIE
&
ANNIE JR.
have been two of the most sought after titles since their release.  In fact, the 60-minute ANNIE JR. was the first MTI show to be adapted for the MTI Broadway Junior Collection.  And now, we could not be more excited to offer
a 30-minute KIDS version
of this musical theatre jewel. Intended for elementary school students, meticulous condensing, editing, and communication with the authors' estates went into the creation of
ANNIE KIDS
.  The show's heart and soul is immaculately maintained through the perfect amount of dialogue and songs for elementary age students.
Little Orphan Annie has a sassy place on nearly every theatre's list of past productions. It's been estimated that over the past 25 years, ANNIE has been seen by over 50 million audience members worldwide!  No matter the language into which ANNIE is translated, Daddy Warbucks, Miss Hannigan, Drake (who "will bring your tray"), and the entire cast of colorful characters tell a universal story of the power of positivity and the positive affect even the tiniest bit of  love can have on someone's life.  Whether this is your establishments first production or 1,000th,
ANNIE KIDS
will enchant your audiences and thrill your young performers.
Our ShowKit of Materials is Like Getting a Musical in a Box!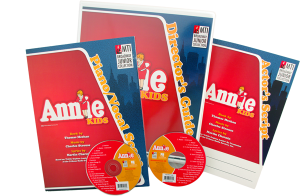 When you license the rights to ANNIE KIDS you will receive everything you need in our new and improved ShowKit of music and materials.  MTI and iTheatrics have redesigned the look, feel and content of the ShowKits to ensure they remain the absolute best educational musicals anywhere.
One of the most exciting new elements is the fully re-conceived Director's Guide, patterned after Broadway production show books.  Features of the new Director's Guide include:


A three-ring binder allowing you to carry all of your production information in one place and expand and customize the binder to meet your production needs


The Actor's Script section of the Guide features a full-sized script for easier viewing


Expanded resources in all production and curriculum aspects that reach three levels of directing experience: beginning, intermediate and advanced


A media disk of resources including audition sides and editable forms including a fully-editable program


Helpful Resources on MTIShowSpace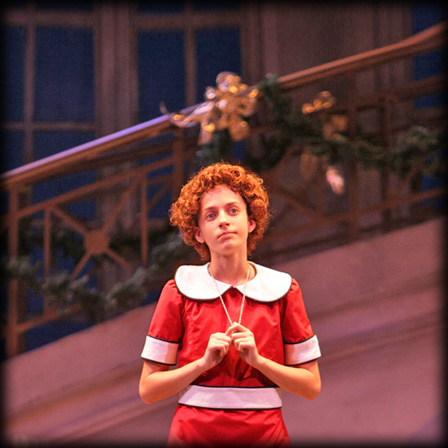 Music Theatre of Wichita's Annie
MTI ShowSpace is the place to get all the help you need putting on a production of
ANNIE KIDS
!  With MTI's help and advice forum,
Show Support
, you can get answers to questions that might come up during the course of your production.  If you're working on an MTI Broadway Junior Collection show (JR./KIDS), and have a question –
ask it here
! We'll make sure you get an answer.  You can also visit
Community Rentals
for the latest sets, props and costumes for rent, sale or trade!
ANNIE on Broadway
Learn more about the 2012 Broadway Revival!