MTI Shows In Literature: SPRING AWAKENING
MTI Shows In Literature: SPRING AWAKENING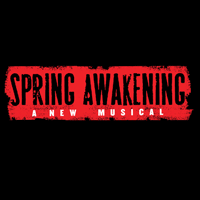 SPRING AWAKENING
is a musical based on
Frank Wedekind's
1891 expressionist play of the same name. Though bookwriter/lyricist
Steven Sater
and composer
Duncan Sheik
are fairly faithful to the original story, this is definitely an adaptation with a twist. Set in the 1890s with a contemporary pop/rock score, the musical moments translate the universality of teenage angst both then and now.
Wedekind's play was considered so risqué in the late 19th Century that it was banned from production. The story follows Wendela as she becomes curious about her body and her sexuality – a curiosity her mother tries to halt. Meanwhile, Melchior is a student who wants to learn more than his teachers are willing to teach; regarding puberty, he takes the education of his friend Moritz into his own hands. In a meeting in the woods, Wendela and Melchior discover together the secrets that no one will tell them –which results in Wendela getting pregnant.  Moritz fails out of school. When his one adult friend, Melchior's mother, won't help him escape the country and his parents' wrath, he's driven to the utmost act of despair - he kills himself. Melchior is expelled for Moritz's death, and Wendela's mother learns she is pregnant. To quote the synopsis on the
MTI Showpage
"Now the young lovers must struggle against all odds to build a world together for their child."
What is so unique about this particular adaptation is the way that an older text is transformed in a contemporary way in order to make the musical as revolutionary in the present as the play was in the past.  As a result of this transformation, the piece is able to be faithful to the intention of its source material.  Wedekind's
Spring Awakening
was censored because it dealt honestly with teenage emotions and questions, and it called out the adults who weren't helping teenagers with their problems. The play blames the adults for the tragedies that unfold because the teenagers were denied access to basic knowledge about their bodies and what it means to grow up. The connection between this kind of "adults don't understand" mindset and rock music is very adept, and was one of the reasons the musical
SPRING AWAKENING
received so much acclaim.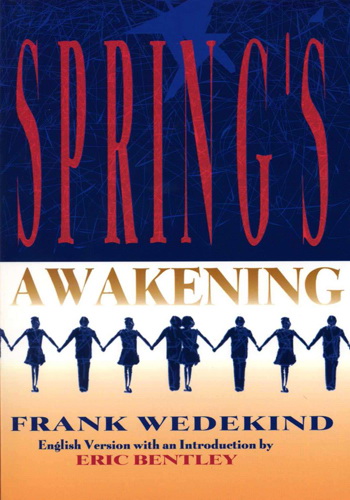 Often, modern envisionings of dated material change the entire framework of the source material in order to make the piece feel fresh. What makes
SPRING AWAKENING
the musical unique as an adaptation is that it finds a way to update the piece while staying very close to the roots of the play. The success of SPRING AWAKENING comes in large part from this choice; the conceit of the 19th Century setting prevents the show from feeling like an after school special – a danger that might arise from using this kind of subject matter.
SPRING AWAKENING
is a pop/rock musical with a plot that is still considered edgy 120 years after it was first written. An audience and critical favorite, it's an adaptation that makes unique use of its subject matter to thrilling effect.