MUSIC THEATRE INTERNATIONAL SECURES WORLDWIDE LICENSING RIGHTS TO HONEYMOON IN VEGAS
MUSIC THEATRE INTERNATIONAL SECURES WORLDWIDE LICENSING RIGHTS TO HONEYMOON IN VEGAS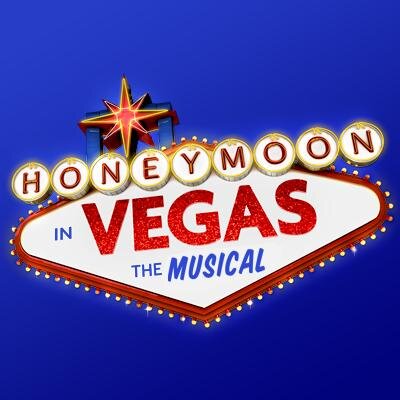 NEW YORK, N.Y. – July 27, 2015 - Theatrical licensor Music Theatre International (MTI) http://www.mtishows.com, has secured worldwide licensing rights to Broadway's HONEYMOON IN VEGAS.
The popular musical with a book by "Blazing Saddles" and "Fletch" writer Andrew Bergman and a score by three-time Tony Award winner Jason Robert Brown is based on the 1992 movie of the same name, which Bergman also wrote and directed.
Hailed by The New York Times as, "irresistible" and "a whole lotta' delicious fun," the show received rave reviews from critics and the public after its world premiere at the Paper Mill Playhouse and premiere on Broadway at the Nederlander Theatre in January 2015. The original cast featured Tony Danza as Tommy Korman, Rob McClure as Jack Singer and Brynn O'Malley as Betsy Nolan.
HONEYMOON IN VEGAS tells the story of Jack Singer, a regular guy with a fear of marriage, who finally gets up the nerve to ask his girlfriend Betsy to marry him. When they head to Las Vegas to get hitched, smooth talking gambler Tommy Korman (Danza)—looking for a second chance at love—falls head over heels for Betsy and sets off on a mission to win her love and eventually succeeds. Not willing to give up, Jack ends up with a group of sky diving Elvis tribute artists in an airplane, parachutes into Betsy's arms and they marry on the spot.
"
Honeymoon in Vegas
is satisfying on so many levels.  Fans of the movie will be delighted by Andrew Bergman's seamless adaptation; fans of Jason Robert Brown will love his perfectly matched score, and performers and audiences will leave the theatre having had a terrific time with the show," stated Drew Cohen, President of MTI Worldwide. "It's a pleasure to represent a show that not only is an audience pleaser, but was also lauded by the critics. "
It was just announced that Danza will headline a North American tour in 2016.
For more information about MTI and licensing, please call (212) 541-4684 or email
licensing@mtishows.com