Non-Profit Spotlight: Signature Theatre
Non-Profit Spotlight: Signature Theatre
This is the fourth in our Non-Profit Spotlight Series. The first, on Lincoln Center Theater, can be found here; the second, on Playwrights Horizons, can be found here; and the third, on New York Theatre Workshop, the Public Theatre, and Second Stage Theatre, can be found here.
Regional theatres are incredibly important to musical theatre.  In providing quality theatre to audiences far from New York, regional theatres from Seattle to Houston to Ohio regularly commit themselves to audience outreach, arts education, nurturing new voices, and re-interpreting challenging musicals from Broadway and off-Broadway.  Regional theatres are vital to keeping musical theatre vibrant across the United States, inspiring young performers and writers and enabling audiences to be a part of musical theatre's changing landscape.  This article looks at a theatre that, in its 20 year history, has consistently produced amazing work:
Signature Theatre
.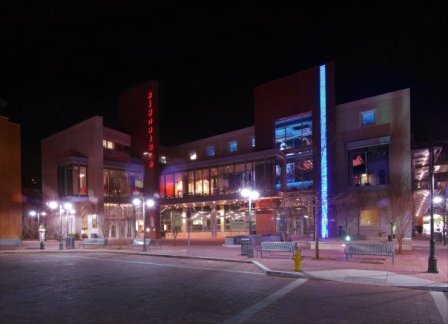 From Signature Theatre's Facebook page
In 1990, a new player took a place in the DC theatre scene.  Theatre in D.C. mainly meant large theatres producing classic plays; there were no institutions dedicated to generating new work or producing new or lesser-known musicals. 
Signature Theatre
was created to fill that void. According to its website, "Musical Theater is Signature's 'signature,' and the Theatre is renowned for its definitive Sondheim productions, inventive adaptations of overlooked or forgotten works, and investment in fresh new projects."  In its 20 years, Signature has produced 25 world premieres and 18 musicals, revues, and concerts with scores by Stephen Sondheim.  Based in Arlington, Virginia, the theatre has won 70
Helen Hayes Awards
and the 2009
Regional Theatre Tony Award.
A few years ago, Signature moved to its current building, a complex that also houses a branch of the Arlington County Public Library.  Signature has two black box theatres: one seating 99, and one seating 275.  These spaces help Signature Theatre  in continuing to produce high quality works in intensely intimate surroundings.
Signature employs a vast number of outreach and educational programs, including "a comprehensive arts education program for Northern Virginia high school students, a performance-training institute, a free public lecture series co-hosted by the Arlington County Public Library, and an annual Open House and Summer Concert." These programs are a wonderful way for the theatre to connect and enhance its community.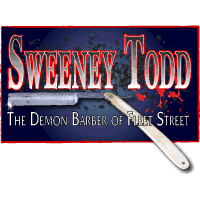 Signature Theatre's first
Sondheim
musical was
SWEENEY TODD
, which it performed in 1991.  Its production of
Sondheim
and
Hugh Wheeler's
musical thriller about a barber's quest for revenge against the man who wrongfully exiled him and destroyed his family was so well received that it established the theatre as a powerful force.  Signature's production of
ASSASSINS
the following year was another major step for the theatre.  Sondheim attended a performance of the show, which he wrote with
John Weidman
; this started the long relationship between Sondheim and the theatre.  Other Sondheim shows the Signature has produced include
ANYONE CAN WHISTLE,
MERRILY WE ROLL ALONG
,
PACIFIC OVERTURES
,
FOLLIES
,
COMPANY
,
SUNDAY IN THE PARK WITH GEORGE
, and
PASSION
.
Check
here
for a list of shows with music and/or lyrics by Stephen Sondheim to license, and be sure to visit the
Stephen Sondheim 80th Birthday Celebration Group
on MTI ShowSpace for links to the MTI ShowSpace pages of his shows.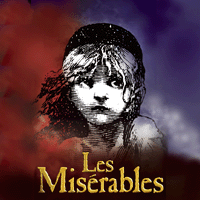 Signature produced an innovative production of
LES MISERABLES
in its 2008-2009 season.  While this story of an escaped convict obsessively pursued by an Inspector in 19th century France is traditionally done in a large-scale production, Signature Theatre had a much more intimate take on the show.  With
LES MISERABLES
, Signature illustrated its skill in adapting such a large show for a small, personal space.
To license
LES MISERABLES
(restrictions may apply), visit its
MTI show page
. Discuss
LES MISERABLES
and check out production photos on its
MTI ShowSpace page
.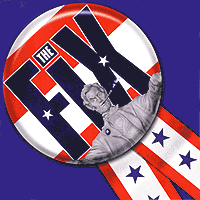 THE FIX
, by
John Dempsey
and
Dana P. Rowe
, is a perfect example of one of the lesser-known musicals Signature Theatre puts on.  The show satirizing the American political machine with the story of a woman who thrusts her son into the political spotlight after her husband - a presidential candidate - dies.  The production at the Signature saw
THE FIX
's U.S. premiere.
To license
THE FIX
, visit its
MTI show page
. Discuss
THE FIX
on its
MTI ShowSpace page
.
Signature Theatre's 2010-2011 season is an eclectic lineup which includes the cult favorite
CHESS
, by
Richard Nelson
,
Tim Rice
,
Benny Andersson
, and
Bjorn Ulvaeus
;
SUNSET BOULEVARD,
by
Don Black
,
Christopher Hampton
, and
Andrew Lloyd Webber
; and
SIDE BY SIDE BY SONDHEIM
, a revue of Sondheim songs.  If you're in the D.C. area, be sure to drop by Signature Theatre to check out its current production and see for yourself why it's a leader in regional theatres.
Click
here
for more information on Signature Theatre.