The 150th Anniversary of the Civil War Ties Academics to the Performing Arts
The 150th Anniversary of the Civil War Ties Academics to the Performing Arts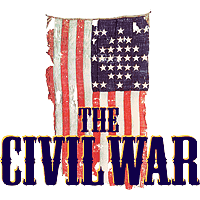 On the 12th of April 1861, Confederate guns opened fire on Fort Sumter in Charleston Harbor, thus beginning the bloodiest battle in American history.  The Civil War remains this nation's single most defining experience; ultimately giving a new meaning to the word "Freedom."
To commemorate the 150th Anniversary of this war, the
National Civil War Project
launched a multi-city, multi-year artistic collaboration between four universities and five performing arts organizations.  The National Civil War Project is inspired by noted choreographer and MacArthur "Genius" Fellow Liz Lerman and will include the commissioning of original works for the stage as well as create new arts-integrated academic programs through 2015.
As MTI reflects on this important anniversary we can't help but think of the thrilling, gut-wrenching and awe-inspiring "dramatic theatrical concert,"
THE CIVIL WAR
.  This musical by
Frank Wildhorn
,
Gregory Boyd
and
Jack Murphy
is based on letters, diaries, writings and first-hand accounts from soldiers, Abraham Lincoln, Fredrick Douglass, Walt Whitman and others.
Lerman, noted "Every anniversary is an opportunity to reflect.  Our Civil War was 150 years ago: What does it still mean? What is the aftermath? Where is the damage? How is it absorbed? Who does the absorbing? These questions are too big for the arts alone, or for academia alone; my interest is in collaborations that will allow new understandings."  This project crosses traditional boundaries by uniting both academics and artistic perspectives through collaboration.
License THE CIVIL WAR Today
Reflection on the meaning of this important anniversary doesn't have to stop at these four universities.  Why not spread this celebration across all ages and communities?  Now is the perfect time for YOU to start collaborating with your fellow students and faculty to tie the academics into performance.  Whether you consider an original piece like the above-mentioned universities, or consider the musical
THE CIVIL WAR
, the opportunity to reflect couldn't be stronger.