The Marquee Q & A Series: SPRING AWAKENING National Tour
The Marquee Q & A Series: SPRING AWAKENING National Tour
In the third installment of our Marquee Q & A Series,
Kimiko Glenn
and
Chase Davidson
, cast members from the first National Tour of
SPRING AWAKENING
, sit down with
MTI's Tyler Paul
to chat about the popular
Duncan Sheik
and
Steven Sater
rock musical...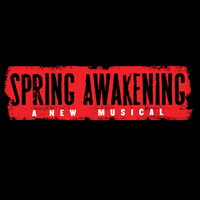 A contemporary rock musical known for launching the careers of many young actors, SPRING AWAKENING is based on the controversial German play of the same name by Frank Wedekind. It opened at the Eugene O'Neill Theatre on December 10, 2006, and played for over 880 performances prior to closing. The musical's success continued, however, with a U.S. National Tour in 2008 and a second round of touring is scheduled to begin this October.
MTI: Artists and actors, in particular, typically talk about that life-changing revelation where they discover, "This is what I need to do." Did either of you ever have that epiphany?KIMIKO GLENN:
I've never really had an epiphany, but I was always the child who was singing at the top of her lungs, holding productions in the living room, taping commercials for candy bars and random items on my dad's video camera...I think that is the point where my dad decided to take me to an audition, just so I would stop throwing around his camera! But really, it was something I discovered, enjoyed, and stuck with because it was so exciting to me.
CHASE DAVIDSON:
I can't remember a specific moment but my love for the stage was evident from a very young age. I think the more important revelation is the fact that I never once asked myself, "Am I doing the right thing with my life?" I've always been completely sure that this is what I want to do.
MTI: What is it, about the theatre and performing, that you love most?KG:
It is all
so
fun! Not only do I get such a rush from the adrenaline of performing in front of a crowd, but I feel so accomplished once it is over. The whole performance aspect is such a scary thing sometimes. I still get nervous before voice recitals and smaller-scale shows where you can actually see the faces of the people watching but its very gratifying knowing that I am brave enough to get up on the stage and give it everything I have.
CD:
I think it's the escape from reality. Also, I love when a piece speaks out and addresses issues in society that
need
to be addressed.
MTI: You both began your professional stage careers with the first National Tour of SPRING AWAKENING. Can you each tell us what character you portrayed and tell us about what it's like to perform on the road?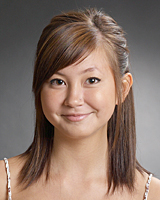 Kimiko Glenn
KG:
I played the role of Thea. Performing on the road definitely has its ups and downs. There are so many reasons why it is such an awesome experience, though. We got to travel the country and explore different areas; everything is always changing, so it's a bit easier to keep the excitement fresh during the show. Everyone becomes incredibly close and had some of the most memorable, amazing experiences and best of all...we were able to perform such an incredibly moving show every night! Of course, it's hard to feel grounded but I learned so much and had a blast doing it.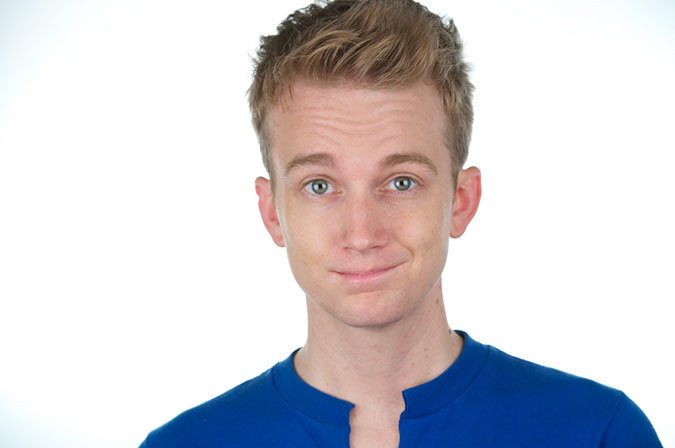 Chase Davidson
CD:
I was cast as a Swing; I covered a leading role and then four other ensemble parts. Performing on the road is tricky...you must keep healthy in every capacity: mental, physical, and emotional. After an extended period of time performing on the road, it's easier to let things get to you if you don't have some sort of outlet to keep you on the ground. It can feel like a very unstable lifestyle and is typically not very natural for us. The obvious upside is that you're doing what you love all over the country; it's an experience very few people get to have.
MTI: SPRING AWAKENING, which is a new addition to the Music Theatre International collection, will soon be available to schools and organizations for licensing! What advice can you offer to those students who may be asked to tackle such heavy material?KG:
Though these issues are extremely relevant and, in my opinion, should be discussed openly, I completely understand that it isn't easy for people to feel comfortable with the material. In fact, many audience members have walked out of our shows. Rather than taking offense to this, I keep in mind that they have been moved in some way; as long as you maintain an honest and mature relationship with the piece, it will move people in a great way, whether it be "positive" or not.
CD:
The show is so
personal
from a performer's stand point; just tackle it with as much honesty as possible. Bring your own "junk" and find a way to incorporate it into the material because honesty is a virtue!
MTI: SPRING AWAKENING has garnered critical and artistic success since its Broadway premiere, including the 2007 Tony Award for Best Musical. What are your own thoughts on this modern rock musical?KG:
When I first saw the show, I was blown away. I was on a school-sponsored trip, with my parents, and I had no idea what it was about! I remember wishing to be a part of it [SPRING AWAKENING] every time I listened to the cast recording; I loved it so much because it was one of the most unique, inspiring, visually-stunning and musically-exhilarating pieces I had ever seen.
CD:
I think it's a beautiful show. Part of its success is that it's timeless; the issues faced by the kids in the show have been relevant in every generation, so it's very easy to relate to the show for almost anyone.
MTI: There is no hiding the fact that SPRING AWAKENING addresses a number of controversial subjects throughout its story. What advice can you give to those organizations and schools that may be weary of presenting this musical?KG:
I think it is important to initiate conversation about the topics addressed in the show
before
seeing it. We obviously had cautionary signs stating there was nudity and themes that may be considered offensive, but we also had a parents' guide to help encourage communication between the parent and child. Most heavy subject matter is hard to swallow when it is being thrown at you so I advise teachers, parents, and directors to have discussions with the people involved.
CD:
I say...trust that your cast will take the show seriously. You
cannot
ignore the issues faced in the show, and it's important to acknowledge [the issues] because ignorance can be a very dangerous thing.
MTI: Briefly tell our readers how you each prepared for your respective roles in the National Tour.KG:
Thankfully, our touring cast worked with the original creative team during rehearsals and they were
very
helpful about allowing our characters to blossom based on who we were as actors, rather than expectations they had from the actors who originated the roles on Broadway. I learned so much more about [the character] Thea working with
Michael Mayer
, our director, than I ever would have by just reading the script. Once the show was up and running, I would braid my hair every single day and, of course, do my vocal and physical warm-ups.
CD:
I gradually learned each track over about a month. Our director had also pieced together a lot of research, regarding the show and the time period, in which it was set in, which helped a lot.
MTI: What do you attribute to the musical's uniqueness and appeal?KG:
Have
you
ever seen a classical play infused with rock music and hand-held mics?! I'd say the most unique things about the show are the Brechtian style, brilliant direction and rock score. It is obviously controversial and in that way it is special but the entire piece...the lights, the staging, the message, the on-stage audience and band...is unlike anything I have seen before.
CD:
I think it's the juxtaposition of the music and dialogue. The spoken part of the play is set in late 1800s Germany, while the music is very modern-day folk/rock. Also, the songs in SPRING AWAKENING are all commentary on what, specifically, the characters are going through; just like inner monologues. No song is sung directly to another character which makes this show unique.
MTI: One final question, Chase and Kimiko. Recently a lot has been said about the current state of Broadway and musical theatre: the popularity of the Tony Awards telecast, the struggling economy and high ticket prices, the noticeable increase of Hollywood's presence, and much more. What are your thoughts on the current state of Broadway?KG:
Broadway has evolved so much and continues to evolve for the better. I think the economy has encouraged production teams to become more creative as well as make shows more affordable. Also, as an Asian actress, I really appreciate the idea of color-blind casting which has become a lot more common.
CD:
Well, you always want to be involved with pieces that have artistic integrity but in the commercial world, artistic integrity sometimes takes the back seat. I
do
recognize that Broadway is struggling to continue to keep the community thriving, but I suppose all we can do is trust that change is a constant. Not everything stays the same and as long as there are people out there that genuinely care about this [art], great theatre will never dissipate.
Kimiko and Chase on the Web:
Licensing
To find out more about the MTI titles and how you can license an MTI show, click here.