When Hunchback meets The Last Five Years
When Hunchback meets The Last Five Years
The bells are ringing in Cleveland, OH as The Hunchback of Notre Dame begins its run at Great Lakes Theater. The production (with celebrated direction by Victoria Bussert) recently enjoyed a successful summer run at Great Lakes' affiliated partner, Idaho Shakespeare Festival, and the company is now settling into repertory performances between the epic Disney musical based on the Victor Hugo novel and Shakespeare's A Midsummer's Night Dream.
While some performers proclaim "Sanctuary!" on their one night off from the rigorous performance and rehearsal schedule, two stars of Great Lakes Theater's The Hunchback of Notre Dame have different musical plans in mind.
Corey Mach (who plays the titular bell-ringer Quasimodo), and Keri René Fuller (the compassionate Esmeralda), are using their Monday night off to perform a one-night only, now sold-out performance of Jason Robert Brown's contemporary classic The Last Five Years at the popular Cleveland cabaret venue, Nighttown.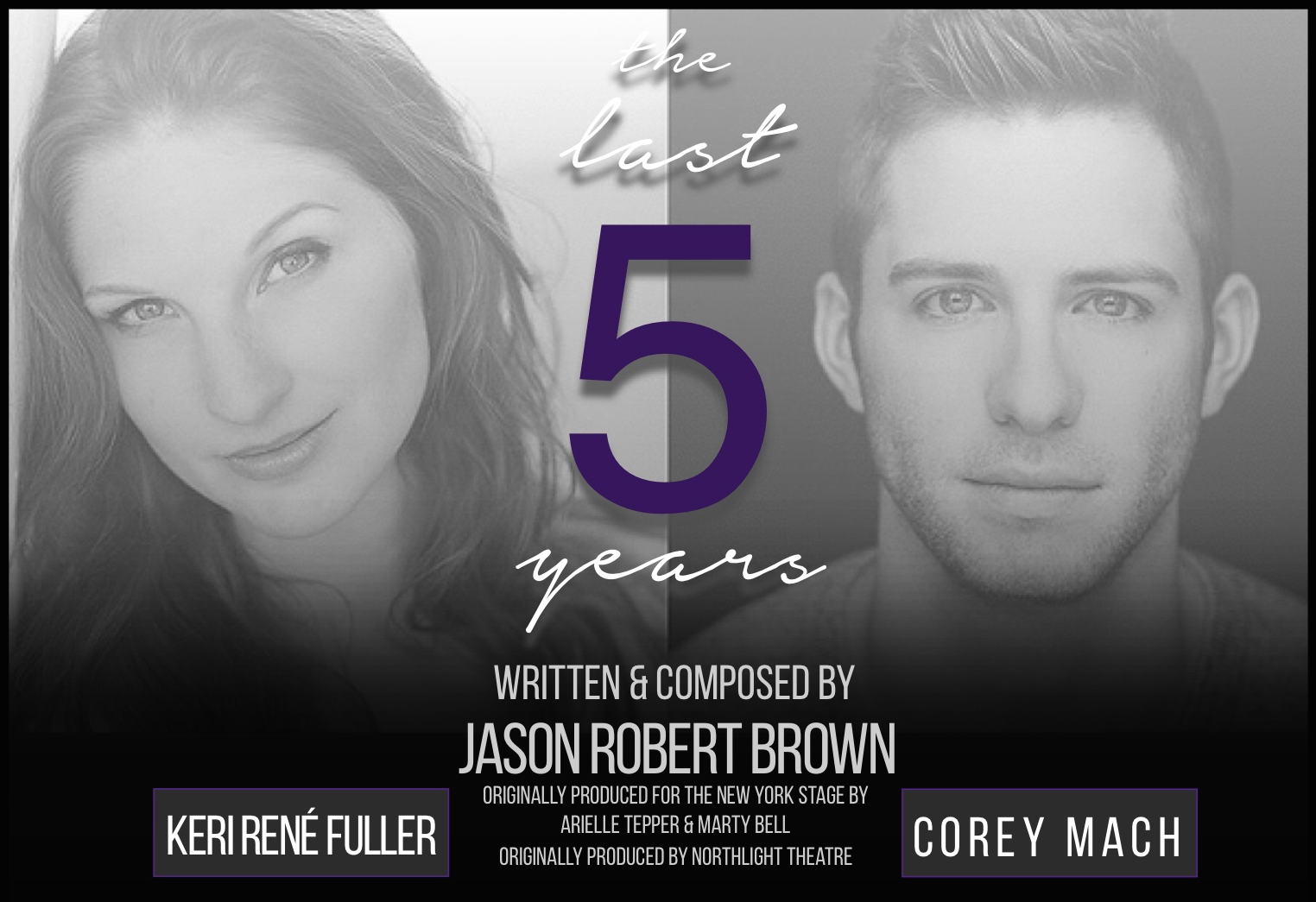 Mr. Mach and Ms. Fuller, performers who primarily reside in New York City, are also enjoying a bit of a homecoming - both being graduates of the nearby Baldwin Wallace University Conservatory of Music. Mr. Mach, who has been seen on Broadway in Godspell and Hands on a Hardbody , explains why he decided to produce this special concert version event: "Jason Robert Brown is one of my heroes of musical theater. His unique ability to express human emotion through song is unparalleled. While doing this terrific production of Hunchback, Keri and I both realized our passion for Mr. Brown's material and immediately set out to see if we could put the show together in time for our Cleveland run. Luckily, we found some amazing musicians a terrific venue, and received fantastic assistance from MTI."
The Great Lakes Theater production of The Hunchback of Notre Dame runs through November 4, 2017 at the Hanna Theatre at Playhouse Square in Cleveland, OH.