3 Historical Women Immortalized by Musical Theatre
3 Historical Women Immortalized by Musical Theatre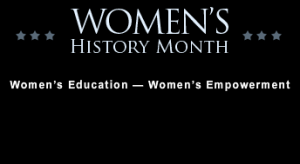 Because it's Women's History Month, the MTI Marquee has developed a new series focused on the individuals being celebrated during the month of March.
Click here to read about women writers represented in the catalogue!
Think of
PACIFIC OVERTURES
, Stephen Sondheim and Jon Weidman's show about the opening of Japan for trade or
EUBIE!
(
featured for Black History Month
), about landmark artist Eubie Blake. Frank Wildhorn, Gregory Boyd and Jack Murphy's
THE CIVIL WAR
is based on its namesake. All three of these poignant pieces draw their subject matter directly from history. Today we discuss MTI musicals that feature prominent historical women, serve as vehicles for actresses, teach historical lessons, and inspire audiences worldwide with their thoughtful subject matter.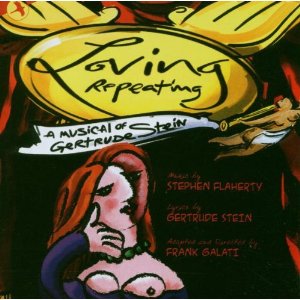 In
LOVE REPEATING
, Frank Galati has adapted (he also originally directed) the words and life story of
Gertrude Stein
into lyrics, and with
Stephen Flaherty
(
RAGTIME
,
SEUSSICAL
) has set them to music.  Directly based on the poems and stories written by Stein, LOVING REPEATING begins in 1934, when Gertrude Stein is 60 years old. The musical then flashes back and proceeds to cover Stein's life after meeting and falling in love with Alice B. Toklas in 1904. 
A story of life long love, the musical basks in the strength of Stein's language, which is heightened by the addition of music. Regarded as one of the most noteworthy poets of the 20th Century, Stein was not only a member of the "Lost Generation" (the group that came of age between the two world wars) – she coined the phrase! LOVE REPEATING brings her words and stories to life on stage, and Women's History Month is a terrific impetus to delver into especially unique show by musical theater heavyweight Stephen Flaherty.  To learn more click
here
.
Harriet Tubman
, another integral part of women's history, led over 300 slaves to freedom on the Underground Railroad during the mid-1800's.
FREEDOM TRAIN
by Marvin Gordon uses songs from Tubman's era to tell the story of her life. TheatreworksUSA's longest running piece, FREEDOM TRAIN has a simple beginning: Tubman enters and the cast sings of her leading them to freedom; the gathers steam and speed as it chugs along its tracks.  Tubman begins telling the story of her life, the life she had with her family as slaves in Georgia with her brother's intentions of escape to freedom in the North. Then circumstances allow Harriet to journey North via the Underground Railroad on her own, leaving her family behind. Not even taking the time to bask in the glory of her own freedom, Harriet returns South, risking her life countless times to usher hundreds of other slaves to freedom. Hailed as moving and inspiring,
FREEDOM TRAIN
gives students the opportunity to identify with one of our nation's most celebrated historical women. For a full synopsis and licensing info, click
here.
THE UNSINKABLE MOLLY BROWN
- a title that, much like it's main character, speaks for itself. With a score by musical theater legend
Meredith Wilson
(
THE MUSIC MAN
) and a book by
Richard Henry Morris
(
THOROUGHLY MODERN MILLIE
), ...MOLLY BROWN is the all-American story of a woman who embodies the American dream. The show centers around
Molly Brown
, a young Missourian with an impoverished beginning.  Raised in Hannibal in the early 1900's, Brown later found herself in love with a gold prospector and was quickly skyrocketed to the uppermost crust of society. Brown hobnobs with European royalty and survives the sinking of the Titanic to the delightful score typical of Wilson. Showcasing a leading lady who commands attention,
THE UNSINKABLE MOLLY BROWN
is a musical with a…well…unsinkable spirit.
Moving further into Women's History Month is done so with the intent to honor and remember women who have and continue to shape our society. At MTI we offer this series as an exploration into the pieces exemplifying influential women. This month offers a wonderful opportunity  to humanize and applaud individuals who, apart from textbooks, may otherwise be unknown to audience members.
Can you think of a woman whose life you'd like to see turned into a musical? To share your thoughts click
HERE
.
Stay tuned to the blog for more posts on Women's History Month, and visit
MTI Showspace
to learn more about the shows featured in this post!