Brisa's Pieces: Translating British Musicals From English To American?
Brisa's Pieces: Translating British Musicals From English To American?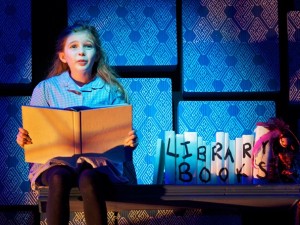 I frequently travel to London to check out the latest British hits as well as see how our Broadway originals are faring with the West End audiences.
The talk of the town on my last trip was the smash hit musical, MATILDA. Based on the book by Roald Dahl and produced by the Royal Shakespeare Company, this Broadway bound show has been taking the West End by storm for the past year. Though it's technically a story for children, the writers and designers have found that magical combination of artistry and entertainment that appeals to all ages.
Over the course of several conversations (over tea and scones!) with the show's producers we talked about a key question that they wrestled with as the Broadway transfer took shape.
Should the show be "translated" from British to American for Broadway?
This is a question that many new musicals have had to ask as it's not uncommon to Americanize British subject matter for Broadway, and vice versa for the West End.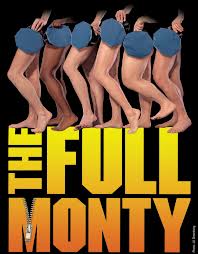 For example, when the British film
THE FULL MONTY
was made into a musical it was re-set in Buffalo, NYC. When the jukebox stage musical PRISCILLA QUEEN OF THE DESERT transferred from the West End to Broadway, several songs were switched out (e.g., Madonna instead of Kylie Minogue) to better appeal to Americans.
For producers, whether to translate a show from English to American (or the other way around) is a very difficult question, particularly when the show's a hit. The alchemy that goes into creating an exceptional musical is delicate and making the wrong adjustments can change a hit to a flop faster than you can cross the Atlantic. Then again, some things really are lost in translation between English and American audiences (especially when it comes to comedy).
In the case of MATILDA, it's going to make the trip relatively in tact. It works beautifully and we'll see next month whether this West End hit resonates across the pond. It's just a hunch but it seems to me that a show about British school children, one of whom is extraordinarily special, sounds like something Americans might like…(paging JK Rowling)!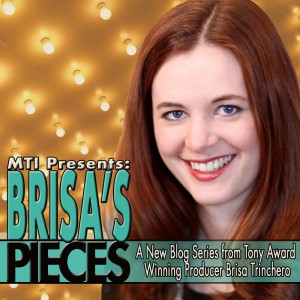 Read all of Brisa's Pieces
here
.
You can reach Brisa via MTIShowspace or on twitter: @brisatrinchero. I also blog about the art and business of new musicals at
www.makemusicals.com
. I look forward to hearing from you!