Cindy Says: Go to a Conference? But I have a rehearsal!
Cindy Says: Go to a Conference? But I have a rehearsal!
5 reasons attending a conference should be on your "to do" list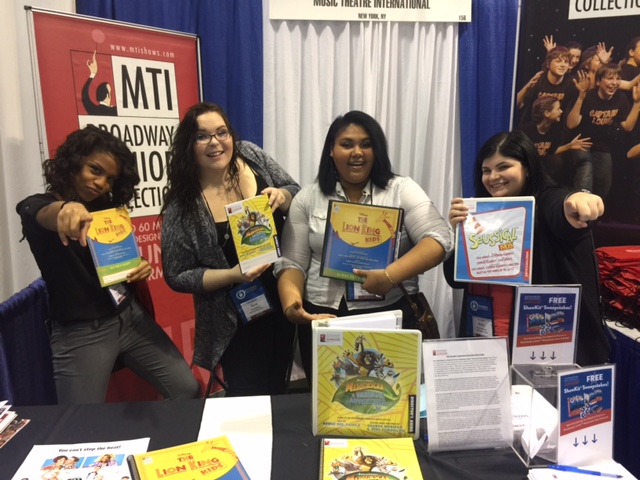 I just returned from the New York State School Music Conference tired but fulfilled.  It was truly rewarding to cross paths with generations of student teachers that are making a difference with kids from every demographic. And then there are my present collegiate charges on their quest for the key to teaching kids successfully through the arts.  Even us veteran teachers were there once!
What's in it for you?
1. Learning  New ideas, techniques and strategies that work for others and may inspire you. Many times you will find yourself recharged by listening to different points of view. These types of events allow people to loosen up and often share new ideas, as well as cautionary tales. 
2. Networking – Who doesn't like the opportunity to get to meet new people who are like minded? Through conference social media you have endless opportunities to learn, share and connect. It is refreshing and inspiring.
3. Sharing – Don't keep all that juicy content to yourself!  Make it worthwhile.  Bring back and share the magic with your team, your administration and your students.
4.  Shopping for Freebies - Not only can you discover the newest show titles and teaching materials, you will fill your backpack with featured books and downloads of new shows, all free of charge or deeply discounted.  The hidden bonus is having one on one time with the composer, author or clinician! I treasure some of the signed copies I have from conferences!
5. Virtual Vacationing – Attending a conference is similar to taking a vacation – time to get away temporarily and break the routine from throngs of students, schedules and budgets. It gives you a few short days to reflect, re-focus and appreciate why you do what you do!
Attending a conference is like the perfect performance – well-planned, tells a clear story, inspires and leaves you with an afterglow.  Save up and choose wisely, it is health food for your profession. CR