Filichia Features: Start a Starting Here, Starting Now Production
Filichia Features: Start a Starting Here, Starting Now Production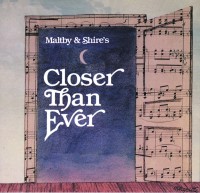 At the York Theatre Company, Closer Than Ever closed last week, but after a much longer-than-ever expected run.

The revival of the 1989 Richard Maltby, Jr.-David Shire revue that had opened on June 20 was originally scheduled to run merely through July 14. But the production that Maltby had directed caught on and had to be extended multiple times.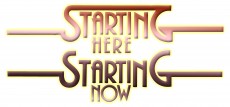 As a result of this 150-performance success, the York will now do a one-night benefit of a previous Maltby-Shire revue: the 1977 hit Starting Here, Starting Now. Better still, Maltby will reconvene the show's original cast to star in his production: Loni Ackerman, George Lee Andrews and Margery Cohen. Now how often does one get the chance to see an original cast 35 years after the fact?

(Ackerman and Andrews later wound up in the two longest-running Broadway productions of all time. She was a Grizabella in Cats for quite some time, while he was in the original Broadway cast of The Phantom of the Opera -- and stayed with it for its first quarter-century.)

If you're in town on Dec. 2 at 7:30 p.m., do drop in. You might well fall in love with a nice, intimate revue that you might want to stage at your theater, too.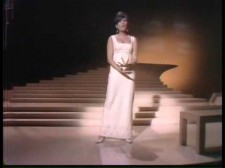 Even if your audience doesn't know Maltby and Shire from Starsky and Hutch, some of your theatergoers may know the show's title song. Barbra Streisand was an early fan of the songwriters, and recorded their "Starting Here, Starting Now" in 1965 (and used it to open her 2006 concert). Before that in 1964, she'd recorded the pair's "Autumn" and in 1969 would do their "What about Today?"

All three songs are included in Starting Here, Starting Now.

The title song deals with a relationship that's just beginning and shows great promise. Then why, you may ask, is it a ballad and not one full of the excitement that one feels when he or she is in love with a wonderful guy or woman? The leisurely melody suggests the singer is someone who has loved and lost, but is ready to love again. True, the ability to love may have diminished from the thrust of a V-8 engine to a V-6, but there's still considerable power there.

"Autumn" comes from Maltby and Shire's Cyrano (as in de Bergerac) which they wrote in 1958 while matriculating at Yale. It was originally Roxana's song in which she remembers her lover Christian, who'd been killed in autumn many years earlier. Because she still misses him, every season to her feels as if it's autumn.

"What about Today?" deals with a different kind of lost love. A recently spurned woman knows that tomorrow the pain will hurt less, and the day after a little less -- and the day after that a little less, too. But how can she get through the next 24 hours?

On a more humor-infused note, a woman who's doing the Sunday Times "Crossword Puzzle" – alone – recalls how she and her ex-beau Heckie used to solve it together every Sunday. "I'd let him hold the pencil; he could write in the word," she sings – which, as any crossword puzzle aficionado can tell you, is where the real fun is. (Maltby certainly knows; over the years, he created many crossword puzzles for Harper's Bazaar.)

But life is not simply black-and-white squares; Heckie "has run off with some floozy," according to our lovelorn lass. Why he did is one puzzle she cannot solve, for she doesn't understand how Heckie could love a woman who "could not tell a fig from a frigate."

It is a great piece of special material – to the point where casting directors tell me that so many female performers have used it as an audition piece that they just don't want to hear it anymore. (Keep that in mind, actresses!) That said, it'll be new to a Starting Here, Starting Now audience, who'll enjoy it immeasurably.

Women aren't the only sex that experiences getting dumped, of course. In the blistering "I Don't Remember Christmas," a man shows us that he's almost turned the corner in getting over his divorce. His ex-wife has been gone long enough now that he can't really recall that they ever lived together. "Did we ever have some good times?" he roars. "Cummon – tell me: I forget!"

Of course, Maltby and Shire know that love isn't always unrelentingly dour. When people fall in love, each is often "Pleased with Myself" for taking that "One Step." Both songs are marvelous toe-tappers that will make you wish you had even more toes to tap.

"I Think I May Want to Remember Today" is a delicious way of describing the way we all feel when we find the person with whom we want to spend our lives. Would you believe that Maltby and Shire wrote this song for Queen Victoria? The Albert to which she refers is actually Prince Albert. The show from which it came was called Love Match, and it was to come to Broadway in 1969 with Tony-winner Patricia Routledge as Victoria Regina. Alas, the show closed in Los Angeles, but Starting Here, Starting Now suggests through this number and two others that the failure had nothing to do with the score.

They are "Beautiful," an aptly-named waltz, and the even more beautiful "I Hear Bells." A personal note: in my life, I've had two long-term romantic relationships with women. Lilli, my first, could not be more different from Linda, my second (and last). To detail the differences between the two would take me about as long as the run of Les Miserables; Lilli was profligate and messy, Linda frugal and tidy, et cetera, et cetera, et cetera.  In short, they had absolutely nothing in common -- except for one (and only one) thing: both felt that "I Hear Bells" was the most beautiful song ever written. For a song such as this to appeal to two completely different types says something significant. Don't be surprised if you and your audiences join their ranks.

Arthur Laurents once observed that his West Side Story and Gypsy collaborator Stephen Sondheim often wrote songs that were in essence "little one-act plays." He could have said that of most Maltby and Shire songs, too. Learn about them starting here, starting now through its original cast album, or on Sunday, Dec. 2 at the York. You might even meet Heckie and his wife there; after all, considering that the performance is not until 7:30 p.m., they should be done with the Sunday Times' crossword puzzle in time to attend.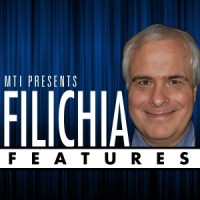 You may e-mail Peter at pfilichia@aol.com. Check out his weekly column each Tuesday at www.masterworksbroadway.com and each Friday at www.kritzerland.com. His newest book, Broadway Musical MVPs, 1960-2010: The Most Valuable Players of the Past 50 Seasons, is now available through Applause Books and at www.amazon.com.