Filichia's Features - John Kander: From "Family" to "Scottsboro"
Filichia's Features - John Kander: From "Family" to "Scottsboro"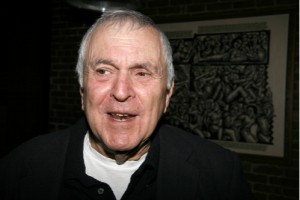 John Kander. Photo courtesy of Broadwayworld.

When I met with John Kander on January 29, I didn't expect him to know the answer to the question I was about to ask. But I put it to him anyway. "Do you know what you were doing 50 years ago yesterday?" The genial Kander – in fact, few are more genial – smiled shyly. He knew that I didn't expect him to remember. But he was interested in hearing how he might have spent his time on January 28, 1962.

So I told him: "You were reading the reviews to your first Broadway musical, A Family Affair." All right, A Family Affair wasn't a hit, but Kander didn't groan at the thought of it. His eyes even sparkled as he reminded me that he wrote it pre-Fred Ebb, with William and James Goldman. "And back then," he said, eyes sparkling, "we liked that we didn't tell anyone who wrote what. The credits simply said, 'By James Goldman, John Kander and William Goldman.'"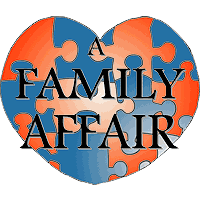 Those who automatically assume that Kander must have composed the music while the Goldman Brothers provided the words would be wrong. Years later, the trio divulged that yes, the book was by the Goldmans and the music by Kander, but the lyrics were actually written by James Goldman and Kander.  It's a musical that community theaters should investigate, for it deals with an affair that many a family is wrestling with right now: "producing" a wedding.  Sally has just become engaged to Gerry, and while her uncle Alfie, who's cared for her since her parents died, doesn't have many opinions about the wedding, Gerry's mother Tillie has plenty.

Bring on the wedding consultant as well as the deluge of discussions on the reception site, gown, bridesmaid's dresses, going-away outfit, shower, cake, bachelor party and rehearsal. A Family Affair wasn't a hit, but Kander had to be somewhat assuaged by hearing that John McClain in the Journal American thought he'd come up with a "few tunes with distinction" and that Howard Taubman of the all-important Times thought that "some numbers are lively."

One of those was "Harmony," an intoxicating up-tempo tune that featured a just-starting-out Linda Lavin. "Whenever John sees me," Lavin once told me, "he immediately starts singing 'Harmony.'"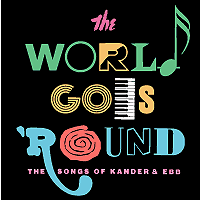 And we've sung plenty of Kander melodies with Ebb lyrics since then: "All That Jazz," "My Coloring Book," "A Quiet Thing," "Maybe This Time," "Yes," "Ring Them Bells," "Cabaret" and, of course, "New York, New York." All are featured in the revue of Kander and Ebb's songs that's now called The World Goes 'Round. "But it was originally called AND the World Goes 'Round," I said to Kander and two of its other creators: choreographer Susan Stroman and librettist David "Tommy" Thompson. We were in the green room of the Philadelphia Theatre Company before we were to do a post-play discussion on the troupe's (marvelous) production of The Scottsboro Boys.

"Actually, to have the 'And' at the beginning of the title was (director) Scott Ellis' idea," said Stroman, as Thompson briskly nodded in agreement. "Just as Michael Bennett wanted his show to be called A Chorus Line -- and not just Chorus Line -- so that it could be at the top of the A-B-C ads in the Times, Scott wanted our show to be alphabetically right up there, too."

Soon we were on stage for the discussion. What surprised me most was Kander's talking about how much he was moved by the story of the actual "Scottsboro Boys" – the nine young black men who'd hopped a train in search of jobs. What they got instead was the lie perpetrated by two white women that the lads had raped them. Actually, the women had been in danger of being (rightfully) arrested for prostitution, so they accused the lads just to deflect suspicion away from them.
Kander said that he'd faithfully followed the story in the newspapers when he was growing up in Kansas City. He twice referred to how appalled he was while reading about one trial after another. Considering that the Scottsboro ordeal started in 1931 and stayed pretty much in the news until 1937, Kander, born in 1927, was clearly reading at a very early age -- and not just the funnies.

Even when one of the women recanted, the Scottsboro men weren't off the hook. The bigoted Southern attorney general attacked the defense attorney for being Jewish. The song that the attorney general sings is euphemistically called "Financial Advice," but a more apt title would be "Jew Money." So we not only have black bigotry but anti-Semitism, too.

Kander, Stroman and Thompson knew the risk of the song's sounding heavy-handed, but all pointed out that actual court records proved they weren't overreacting.  Indeed, I'd found in my research that on April 13, 1933, Wade Wright, a county solicitor who was assisting the attorney general on the case, asked jurors "whether justice in this case is going to be bought and sold with Jew money from New York."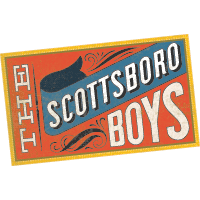 All three defended their decision to frame the musical as a minstrel show, as well as dropping a song of which they were all fond: "It's Gonna Take Time," in which the minstrel show's Interlocutor reminds the men that justice wasn't built in a day. Kander, who's had more songs dropped in the course of his career than many Broadway composers have written, expressed a great deal of affection for the song. But he said that he's learned long ago that sometimes a show flows better without a song, and "It's Gonna Take Time" was one of those times. (It was, however, preserved on the original cast album.)

I cited a line from my review when The Scottsboro Boys opened: "There is not a measure of music I don't adore." Then I added that Douglas Aibel, the artistic director of the Vineyard Theatre in New York, where The Scottsboro Boys originated, wrote me because of I'd mentioned how wonderful the B-section was in "Commencing in Chattanooga." Wrote Aibel at the time, "I was tickled that there's one other person out there besides me who recognizes the B-section of 'Chattanooga' as a thing of beauty. The first time John played it for me, I knew that I wanted to do the show." Kander beamed and said in surprise, "Doug never told me that."

Time for questions. One playgoer, clearly impressed with what she'd just seen, asked the creators in an astonished voice how such a great show could have possibly failed at the box office. Kander, Stroman and Thompson all looked at each other, hoping that one of them could possibly explain. None of them did, leading me to believe that they still haven't figured out why a work of such quality could fail. So I took the bait. "We're living in an age where junk is rewarded and intelligent shows aren't appreciated," I said. "When I was a kid, what I loved about Broadway was that it routinely offered sophisticated adult entertainment. Now that I'm a sophisticated adult, Broadway routinely offers me kids' entertainment." The nice round of applause that greeted the statement showed me that I wasn't alone.

By the way, I couldn't help noticing that every time Stroman and Thompson referred to their composer, they called him by his last name. There was a good deal of "Kander said" or "Kander suggested," which surprised me a little.

"Don't they call you John?" I asked, and he again smiled and gave a little shrug, as if to say, "Oh, what's the difference?"

Well, all right. But we are talking about one of the greatest composers in all of Broadway history, aren't we? I suggest that from now on, whenever Susan Stroman and Tommy Thompson refer to John Kander that they call him "O Learned One."

 
You may e-mail Peter at pfilichia@aol.com. Check out his weekly column each Tuesday at www.masterworksbroadway.com and each Friday at www.kritzerland.com. His newest book, Broadway MVPs: 1960-2010 - The Most Valuable Players of the Past 50 Seasons, is now available through Applause Books and at www.amazon.com.